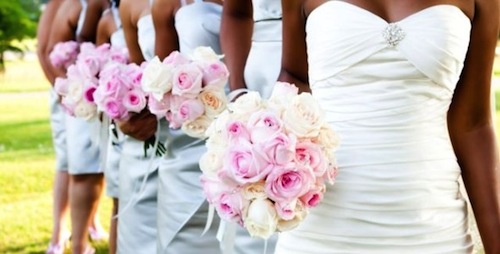 You're the Only Unmarried Sibling: Does that Mean You Should Get Married?
|
What does it feel like, when all of your siblings are married, and you're still single? It feels good – especially when I see the difference between my nephew and I having fun using Ben 10 and Batman as inspiration for writing practice essays for his secondary school entrance exam, and my nephew and my brother going through the ritual of:
"Yuh finish yuh homework yet?
"No Daddy."
"I told you yuh have to be serious. What number you reach on? You have to revise vocabulary after. I tell you exam is serious. You go ahead and laugh with yuh aunt. She cah save yuh from cuttail yuh know!"
Marriage, to me, is a sign of responsibility. It symbolises having to set routines, maintain them, cater to someone else – whether it's your spouse or children, and manage a household.
As a single person, I'm happy to still be able to wake up at whatever time I want, and not have someone else expecting me to make them breakfast, lunch, and dinner – on time. I'm free. And my love for tabanca music (aka sappy or sad love songs) never tricks me into thinking that marriage is the only happily ever after for all of mankind.
Last year, my younger brother got married, and that left me, the only girl in the family, the focus of the question, "When yuh going to get married?" – from random acquaintances and family. Even my then seven-year-old niece asked me at the reception, "So who's going to get married next? You?" Well look ting! Society even has young children buying into expectations. You would have thought that she had overheard my elder brother's godfather – many years before – commenting that I was a beautiful bridesmaid (at that wedding), so he expected me to be an even greater beauty, as a bride. Such a subtle reminder that, as each sibling gets married, the other is expected to pick up the baton of matrimony.
Thankfully, my mother – despite her random mentions of hope that I will one day find a good husband and give her some grandchildren to 'spoil' (doh mind she already has more than enough) – doesn't pressure me about marriage. And she doesn't look at me with disdain – like an old neighbour whom I met at the roti shop one day, who proudly boasted that her daughter, who was also my age, 32, already had three children, and was currently pregnant with her fourth. When she enquired about my reproductive score, I told her that I had no pikney to feed. She looked at me as if I had just told her I had an extra nipple. I laughed, because Lord knows I could not imagine having to run a magazine and a communications training consultancy, and still having time to hear my own thoughts, while minding four children. Why do people act like you've said you have leprosy, when you say you're single, after a certain age?
Honestly, I'm not that bothered by questions about when I'm going to get married – because all of my siblings – all men – are married. The reason I say "not that bothered" is because I don't feel 'ahow' about being single at 32. I do feel that it's damn nonsense that people feel as if getting married is a life achievement that I have to tick off. Really people. I thought we had modern thoughts about modern life. My 'botheration' with the question is, why allyuh still askin' me dat? Why allyuh askin' my mother that question when you see her? Why are people curious about my (or your) marital status? Yes, humans are social beings who love companionship, but some of us manage to be well adjusted to single life, and happily satisfied with our lot in life, while still being open to meeting that special someone.
And when people ask me what I'm waiting for, I just laugh. But let's count the reasons I'm not married as yet.
1. I eh ha' no man to consider for the precious role of husband.
2. I rarely go out, so I don't meet new people.
3. Sometimes, people love each other, and things don't work out.
4. I'm not like some women who constantly look for romance.
5. I eh marryin' jes for marryin' sake, for somebody to make me buy Panadol Ultra all de time so.
I know that some people are constantly pressured by their family to get married. I've heard stories about people who I attended university with who rushed into marriage, at the prompting of anxious mothers, and were unhappy. But why feel pressured? Fight the power. Or why get jealous, when an old acquaintance walks up to you, and immediately tells you that she got married earlier in the year, and was now househunting with her husband? That actually happened to me – the story, not the jealousy. I felt sorry that the only thing she found worth telling me about was her marriage and dreams of a white, picket fence, or, a concrete fence with barbed wire – especially when I was clearly trying to keep the conversation to: "Hi, nice to see you. I'm getting a hot chocolate here. Bye." So I politely nodded, extended congrats, and went along with my business.
But it shows you how some people still view marriage as validation…as an achievement. I sensed that part of her sees it as such – just by the way she relayed her good news.
If you find yourself increasingly surrounded by married friends and siblings, you might find the pressure closing in like those crushing walls you see threatening to end the life of your favourite action hero. Maybe, you just really want to be married. And there's nothing wrong with that.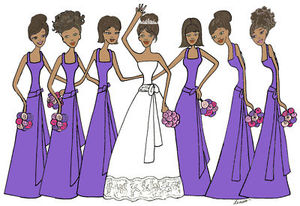 I don't feel as much pressure, because some of my brothers have already provided grandchildren, and so passing on genes does not fall solely on me. And I've always been a core part of my nieces' and nephews' lives – with school pickups, homework sessions, fun trips and more – so my biological clock doesn't tick tock. I guess if I had three sisters who were married, instead of three brothers who were married, I might have felt like an old maid. But I not old, and I doh clean. Ask my mother!
Some women feel it, if their younger sister got married before them, especially if all the extended family could do is ask yuh, "When yuh getting' marrid gyul?" After a while, it may become tiresome, or even humiliating. Do you think it's easier to cope as an unmarried sibling, if it's just the men who are married, as opposed to feeling the underlying, subconscious competition between sisters who will be judged by family? Is it easier for men to find a mate? I'll deal with that last question in another article soon.
For people who are unhappy or bothered by still being single and dread that judging look they get, when people interrogate them about their marital status, what can help them to come to terms with it? A blowup doll to hug at night?
My friend Simone says: "You have to love yourself enough to know that nothing is wrong with you…and I think that is where the problem lies. You might worry that people will say, 'Look is the ugly sister not married'…you know people like to real talk shit. But remember you may be alone, as not in a relationship, but continue to maintain a healthy social life, especially if you still live with family. Go to events, eat dinner together and continue to bond because that relationship should never be neglected whether or not you are single. Family support and time together helps make up for not having that second person."
For those whose immediate family pester you about your status, you might have to rely on moral support from friends.
Being the only unmarried sibling in my family hasn't been an unhappy status for me. My personal philosophy is that God didn't put everybody on this Earth to multiply, if you get married – I have nothing but best wishes for you – and you should try to be happy regardless of what path your life takes. I'm not concerned about my marital status, so I don't see why other people should be.
Image credit: nikkiandthecity.wordpress.com