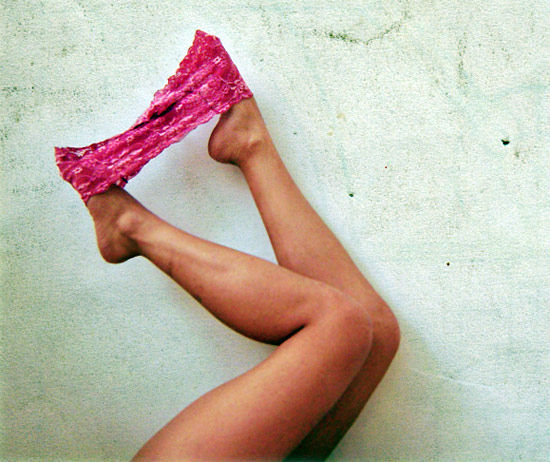 Where's the Sexiness in the Struggle for Social Change?
Trinidad and Tobago is a society with too many agencies and not enough agency. By that, I mean that there is no action or intervention from ordinary people trying to make a change. And there should be.
There's always a need for people to hit the streets and rally, or go to government spaces and make their voices heard. The average person doesn't think like that, though.
We feel that if the Government just sees 12 people standing with placards in the hot sun in front of the Red House, they'll get ignored. So the person who would turn that number to 13, or 30, or 100, never gets there. How do we get them there? Read on.
For those of you who think that social change should rest squarely on the shoulders of activists, I'll tell you that being an activist in Trinidad and Tobago may not mean a lot. And I say that as someone who wears the activist hat almost all of the time.
As I type this, I can only imagine the plethora of colourful e-mails that I'll receive from fellow activists, when this gets published, saying that I'm undermining the work that we try to do. But I'm not saying that activists don't do enough. In fact, I argue that activists locally have to do it all. And that's the problem. People, even the people affected by the problem, don't do enough.
Some of us operate based on a poorly understood concept of "live and let live". It's not about leaving other people to drown in their own morass. "Live and let live" should mean that we try to achieve the best possible life for ourselves, while letting others do the same for themselves.
But no…Once other people's nonsense doesn't affect us, we're cool. We'll feel sorry for them, when we see exactly how bad things are for them, but that's still not enough for us to stick our necks out of our comfort zones and risk suffering just like they do. The only way to change that is if people felt as though they were better connected to the lives of others, and to realize that everyone's lives are indeed connected.
Which brings me to the probably the biggest problem facing social change in Trinidad and Tobago; there's no sexiness in the struggle.
There's already no one willing to do it, no proper way to do it, and no culture of even understanding that things need to be done by us. But, added to all of that, it simply isn't cool to fight the system. Not like in countries like Venezuela, where people petition for government subsidies on natural gas, or in Chile where students were protesting for access to affordable quality education.
For me, the perfect example of sexiness in the struggle is the 'Pink Chaddi' campaign in India. You should look it up.
One Valentine's Day, Indian women and girls in relationships were being attacked by traditional Hindu men who thought that it was unbecoming for a young Indian girl to be with a man that was not her husband. One teenaged, Indian girl wanted to respond to that, by getting women all over India to snailmail pink panties to their politicians.
Beyond the idea that it stood for something, and inspired thought and greater dialogue on tradition-informed gender-based violence in India…it was fun!
Someone who wouldn't be concerned about politics or gender issues under normal circumstances wouldn't mind doing it, and it's much easier and funnier for those who would've done something anyway.
The only way that people in Trinidad and Tobago are likely to participate in any action that is meaningful and revolutionary is if it engages with our culture of humour, revelry and bacchanal. Nothing's wrong with making demonstration or mobilization that caters to that. That's 'we culture' after all. If we ever intend to make change within it, we have to know it and communicate with it.
There are people who actually want to lend a hand to other people, but simply don't have the faith that they can make a change. After all, there aren't a lot of examples for those few good persons to learn from.
We've never really had a culture of radical social change. Think about it. How many Trinidadian revolutions have you ever heard of? When was the last time you heard about Trinis protesting for something other than a pay raise?
There's nothing that encourages someone to want to fight the good fight. And to add insult to injury, the people who still want to make an impact, in spite of all that, don't trust the structures in Government or civil society to actually make change happen. They haven't worked before, so one new fella coming in won't make a difference.
However, when pieces of legislation don't give groups equal rights and opportunities, it affects even those who get the long end of the stick. It means that, as long as political will demands it, anyone can get taken advantage of. And that means everyone must stand up for it.
It's not the Government's job to build and uplift communities. It's the job of the community. And it takes no more than coming together and letting our voices be heard as a united body. Most times, it happens when we come to people's aid one-by-one.
Instead of being afraid to stick your neck out for someone else, go ahead and put your head on the chopping block. Remember that by doing that you're also inviting people to stand up for the right thing – no matter the consequences.
I'll be the first to agree with the idea that some of the structures and systems in our society are screwed up, and that the Government often doesn't try to solve the problems in 'the system'. Even some people in civil society aren't greatly invested in making lasting social change. But if it's something that you genuinely care about, still stay involved. And if it's not something you care about, you probably should.
It's your society, and if it's not working well, then it's kinda your responsibility for it to start working. After all I said, I still believe that social change is possible. If we make it possible.
Image credit:  digitaljournal.com

Brendon O'Brien
Brendon O'Brien is a writer, Spoken Word poet and performer, blogger, activist, and a host of other things. Simultaneously pursuing performance and journalism careers, he writes an almost-weekly, inspirational blog for ARC Magazine called "Operation Ante-Up", as well as his own blog http://thezenplayground.tumblr.com, and has tried his hands at acting in the 2010 Best Village-winning "RepatriHaiti", and directed the ASHTAR Theatre production 'The Gaza Monologues'.