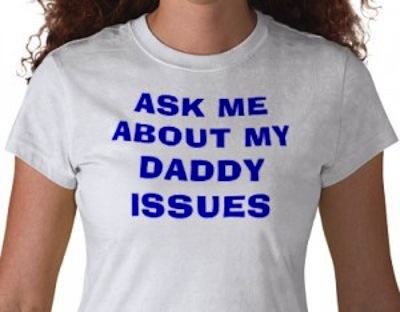 Thank you Daddy: Lessons From a Wotless Father
|
There he stands looking sexy, tall, dark, smooth and handsome. Full of swag, he's well dressed, in a blue, slim-fitting shirt and black trousers. Game face on, and acting nonchalant and aloof, he's leaning on a pole, drink in hand, with a young lady at his side.
She's admiring him, as she gives him that oh-so-necessary, head-to-toe scrutiny. You can see her taking in his mark and shave (at least two days old), his neatly pressed clothes, his Kenneth Cole watch, gold ring, small studs in his ears, and unusual gold chain link. The flirtation dance is on, and he hugs her casually.

I stood observing this guy who, two seconds ago, was 'badmouthing' her.
What the hell does this all have to do with my Daddy? Well let me see, after four years of being together, my parents were divorced by the time I was two. At such a young age, I had a bit of difficulty comprehending the situation; this man says he loves me, yet he is never around!
Daddy. It's a word that I have never used. Even saying it sounds weird to me.
At age five, I remember asking my mother, "Where is Daddy?" I can't remember her answer, but what I remember saying was, "But mummy that isn't true love", and there I had my first lesson on love from Daddy.
My father, or sperm donor (Dones for short), as I prefer to call him would appear sporadically in my life. When I was three, he promised me a tricycle. By five, it became a bicycle.  At age eight, a gold chain. By age ten…
He came to see me one day after school, and almost had a fit, when he found out I usually walked home from school.
"My daughter walk home? By herself? NAH!" He walked me home, and promised he would return the next day to walk with me.
Next day, I sat on my lunch kit in the schoolyard, waiting after the school bell rang. The security guard eventually came, and said that he had to lock the school. Everyone was gone, and he needed to leave, so he locked the gate, and waited a while with me by the roadside.
After waiting for hours, and after he left, reality set in that Daddy was not coming, and that I needed to walk my tail home. Long story short, I learnt my lesson on disappointment from a very young age.
Dearest Daddy continued to reappear and disappear, with gaps as long as two to three years.  I have memories of him taking me to the movies, or to a fancy-ish restaurant, always accompanied by a different lady each time.
Apparently, I was being used for my cuteness, since each of his lady friends would pinch my cheeks and make baby sounds at me. I thought to myself, "Stupid woman! He's only using you for sex". By that time I was eight, my mother had already taught me about the birds and the bees, who puts what where, and the menstrual cycle, so ohh yes, I knew what I was talking about.
It is my firm belief that your father is the first man you fall in love with, as a young girl. He is supposed to take care of you, protect you, listen to you, and even scold you when necessary. You learn from example how a man should treat women, whether by observation, or from personal experience. I learnt the exact opposite from Dones; I learnt exactly how a man shouldn't treat a woman, or rather how a man shouldn't make a woman feel.
The lies, fancy stories, and old talk…all the disappointing moments that we often overlook, as women, because dais life ent? They're all things we learn to navigate, to some extent, from that primary father and daughter relationship.
I'm not saying that there should be no disappointments, but when they occur on a regular basis, and seem to be normal, then something is not quite right.
I have a low tolerance for men who lie, cheat, and take women on emotional rollercoaster rides – traits I like to think I can smell on a man because of my relationship with Dones.
Abuse comes in many ways… verbal abuse, emotional abuse, mental abuse etc. These are all things I have experienced with my daddy dearest, and while I can't seem to get it right just yet in the relationship department, I intuitively know what I should and should not tolerate from a potential mate. It is something that I cannot fully explain with words.
Many times, I would see beautiful girls taking bullsh*t from @ssholes, because he is a hot man with 'plenty swag', and all their envious friends tell them, "Girllll, your man rell sexy!" In the meantime, he's ducking their calls, and giving them all kinda reasons why he couldn't answer (I call these short spells of disappointment)…and they stand by him!
Why? They say, "No one knows him like I do. I am the only one that sees his gentle side". Of course he's "gentle" with you. That's the only way he can do like Ginuwine, and giddy up in those jeans.
Point is, as young women, we sometimes overlook past lessons, however small they were. We do not need to relive situations to learn from them, only to turn and say, "I didn't know, no one told me". A lot can be learnt from listening – to what is said and not being said – and from silent observation.
As I observed the guy 'mamaguyin' the young lady mentioned at the beginning of this piece, I reflect on the best lessons Dones taught me that I use in my adult years.
If a man does not want to stay, there is absolutely nothing you can say or do to keep him. Let him walk. To borrow Beyoncé's philosophy, he'll be the best thing you never had.
You can't change a person. Once you get to know someone, it's either you accept everything that person brings, or you let them go, if you can't tolerate their attitude, personality, and behavioural traits.
Understanding and respecting a person's perspective is a hell of a thing.  As a child, I didn't understand Dones and his attitude to responsibility. Perhaps if I did, I wouldn't have expected him to be a father to me.
Lastly, expectations can kill you.  Expect nothing, but that which you can achieve yourself. Perhaps it's my way to avoid a feeling of disappointment.
Some might laugh and say I have "daddy issues", but his lessons have helped me to survive, and navigate other relationships. I guess at this point all I can really say is, "Thank you Daddy".
Look out for a new issue of Outlish.com every Monday!
Stalk us on Facebook @facebook.com/outlishmagazine