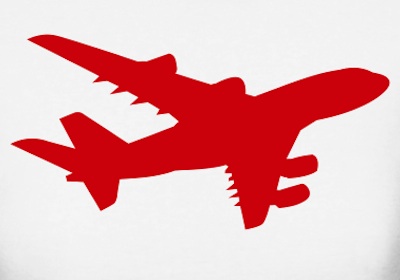 REDjet: Travelgasms and Sunsplash Dreams
|
Amen for REDjet! At last someone has come to answer our travelling prayers.
For too long Caribbean travellers have been suffering at the hands of regional carriers who have unashamedly stifled intra-regional tourism and business by making Caribbean air travel inordinately expensive and surprisingly inconvenient.
I have always loved travelling throughout the Caribbean as a tourist, but recently I've realised that it is less expensive for me to travel out of the region than within it. A flight to Miami is often cheaper than one to Barbados and with accommodation being equivalent, Marshalls, Universal Studios and Cheesecake Factory receive my tourist dollars while Bubba's, Ship Inn and Accra suffer.
Furthermore, nearly every CARICOM conference I have been to cites the high cost and inconvenience of intra-regional travel as one of the core reasons for the struggling integration movement under the Caribbean Single Market and Economy (CSME). We can all agree that it is impossible to speak of one united Caribbean space when the time and money spent to travel within the region outweighs the benefit.

When I arrived in London as a student, a few years ago, I never dreamed I would have been able to afford trips to Switzerland and Istanbul on a student budget. However, the no-frills airline EasyJet made jetsetting across Europe a reality. I travelled with one piece of carry-on luggage, I 'banned' my belly for the duration of the flight (never longer than three hours), and I visited new and exciting places on a shoe-string budget.
Now REDjet is offering the same service. Although the airline only flies to Trinidad, Barbados, Guyana and Jamaica, the fares are a fraction of the cost of regular tickets, between these destinations, on other carriers. Currently, flights are being advertised for as low as $9.99 USD, and even when you add on taxes the average flight does not cross $200.00 USD.
Additionally, REDjet has undertaken to get us there on time, to fly direct and to not lose our luggage. My favourite promise is that of a direct flight, especially between Jamaica and Trinidad. I have been flying to Jamaica from Trinidad frequently since 2005 for both business and pleasure and the flight is often an unpleasant experience. The flying time is approximately five and a half hours with two stops. Every time you take off and land, you are forced to experience the discomfort of the change in cabin pressure and the inconvenient wait as passengers disembark and others get on. Even better, I once flew from Jamaica to Guyana, and the flight stopped off in Antigua, in Barbados and in Trinidad. I left Jamaica at 2 p.m. and turned the key to my hotel room in Georgetown after midnight. It was like a bus ride from hell, but in the sky!
Now, travellers are quite rightly raising questions about REDjet's safety, their argument being that this airline must be cutting costs in maintenance, skilled staff and reliability checks in order to offer the consumer such low fares. However, according to REDjet's website, the cost of fares are being managed by offering the client the option to buy certain comforts, which were previously included in the price, such as priority seating, luggage allowance, meals and drinks. You pay for the level of comfort you desire, thus putting the power in the hands of the consumer.
Interestingly, a group of friends who are travelling to Barbados for Cropover informed me that their tickets on a regular intra-regional carrier are now approximately $230.00 USD, when those same flights last year were around $400.00 USD. Competitive much? Not surprisingly, the other airlines are taking note and are doing as they should have some time ago. In the end, the consumer benefits, but it's up to us to choose wisely. Another consideration is that if we do not support REDjet, they will go out of business and those on whom we have had to rely in the past will raise their fares again.
Just last week the Minister of Works and Transport, Jack Warner, said he was unaware of how REDjet got approvals to operate in Trinidad. However, REDjet has stated that it has the required regulatory approval from Air Transport Licensing Authority in Barbados under the Air Services agreement between Trinidad and Tobago and Barbados. Like everyone else who already got travelgasms, I'm waiting with bated breath to see whether this puts a possible spoke in REDjet's wheels, and our plans.
Travel plans aside, I'm looking forward to how this will change Caribbean travel. What imprint will REDjet make on the face of the Caribbean? Well in one fell swoop they have changed the dynamic of intra-regional travel. They have not begun operating flights as yet, but already they are influencing competitor pricing. Persons resident in these four destinations already have strong linkages, considering they have the largest populations within the CARICOM grouping, they possess significant economic might, they house the main campuses for The University of the West Indies, and they provide efficient and quick connections to the rest of the world. Trinidad and Guyana offer connections to Latin America, Jamaica offers connections to North America and Barbados to the OECS islands. This will, therefore, facilitate international as well as regional businessmen making the Caribbean more economically viable as a place to do business.
For Caribbean people, like me, who just love the Caribbean, it means that there is now an entire calendar of cultural events from which I can choose to attend, including Sunsplash, Calabash Literary Festival, Cropover, Rally Barbados and cricket. I can get to know the Guyana interior, including the Rupununi, Kaiteur and the Amazon, and even if I can't find a friendly couch to sleep on REDjet offers a link to inexpensive hotels and car rentals, with their stamp of approval. I went to Istanbul on a similar Easyjet offer, and had an absolute blast!
Regionally, service suppliers in the tourism sector, tourists and businessmen have a lot to gain. The real promise of REDjet is that persons from all walks of life can experience another Caribbean island, which will inevitably bring us closer together.