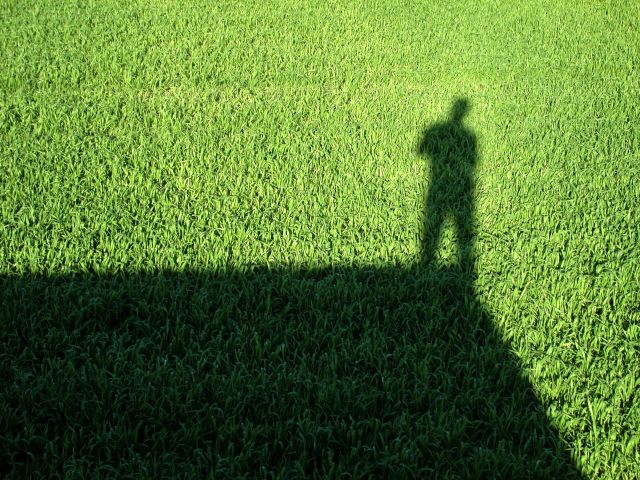 Making Dreams Real: My Chelsea Experience
|
Two years ago, if anyone had told me that I would have been at Stamford Bridge in England watching Chelsea play Arsenal, I probably would have laughed in their face. But there I was,  a month ago, fully clad in the colours of my favourite team, and able to witness two of the most spectacular goals of the season.
That's the funny thing about dreams, once you think they are unattainable, they are; but once you work your mind into seeing the possibilities, they can become real.
I didn't use the two-year benchmark by chance, because that is how long it took me to be able to go to the game. You see, football is really big in the UK, and a team like Chelsea, who won the domestic league last year, is very popular. So getting a ticket to a match is no easy feat – let alone a ticket to see them play their arch rivals.
Thing is, when you don't feel empowered, making excuses is second nature.
Not only that, two years ago I mentally entered a new world when I started my own business. For all the years that I was an employee, I put off all the things I wanted to do, for perfectly legitimate reasons. I had no money, I didn't have the time, or I just really didn't want to do it. And I was fine with that, or so I thought. Thing is, when you don't feel empowered, making excuses is second nature.
All that changed when I left a perfectly well-paying job and started working for myself. I didn't do that on a whim. I carefully planned my exit from the working herd and into entrepreneurship, and that's when the world opened up for me. Almost overnight, all the things that I had been repressing and putting off, came flooding back into my consciousness, and sleep was elusive because I had so much to think about… but back to the game.
It took just about a year and a half of careful planning to get to that game, including having to actually join the club and pay yearly fees, since only members get first preference on tickets. Additionally, you had to collect a certain amount of points to be eligible to go to the more popular games, because even though Stamford Bridge has a seating capacity of over 41,000, the game tickets are usually sold out at least a month before a game like this.
Then there was the issue of getting to the UK. I had been there once before, just last year on business and was looking for any excuse to go back. But I would have had to go back at the right time, when the season was running, and when a match like this was coming up. Then earlier this year an opportunity to travel to Europe to work on a project popped up, and I jumped on it. Problem was, the event was supposed to be in June, when the season was completed, so I would have to settle for a measly stadium visit.
Then, just as I was about to buy my plane ticket, by business partner emailed me to say that the trip was postponed, and no new date was set. Well, that depressed me for a week or so. Not only had I been looking forward to the trip, but I had paid for a hotel stay for which I could not get a refund. It would have been a chance of a lifetime, and a reschedule could mean I may not have been able to afford to go when they were ready.
Dreams are a funny thing. They want to come true.
To make a long story short, the trip was rescheduled to late September/ early October, just in time for this great game. New problem was I had no money. And no ticket for the game. But I knew I was going. So in September, after a week of trying, I was finally able to buy a game ticket (which included getting up at 2 a.m. to go online and wait in a virtual queue for about an hour before I could log in to the ticket site). So now I had a game ticket, but still no money to go to England, or a visa to get to my European destination.
Thankfully, I got a contract for a job just about a couple weeks before the scheduled trip, which allowed me to finance the journey and get the visa. I only bought my plane ticket four days before I was expected to fly. And on October 3, 2010, there was a Trini flag waving at Stamford Bridge.
Dreams are a funny thing. They want to come true, but it's up to us to believe, and trust in God and ourselves. That's what makes it happen.
So the question is no longer, "will I ever see Chelsea play?" It's now, "when next?" And also keep my seat for Wimbledon, the US Open (tennis), the Olympics and the Bundesliga (German football league), because this dream realised needs company.