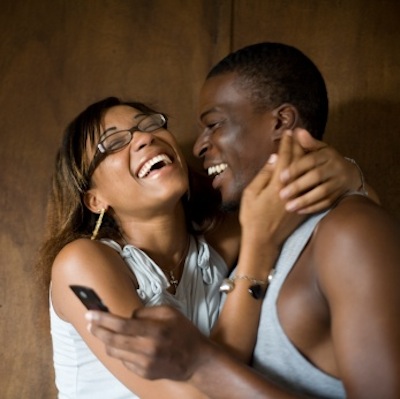 Is True Love a Decision?
|
I am the archetypal woman in at least one regard – I have always loved love. And 90s, R&B quartets like Shai once had me believing that true love could be instantaneous, extemporaneous and spontaneous. Cue these infamous lyrics, made popular by Roberta Flack:
"The very first time that I saw your brown eyes
Your lips said 'Hello'
And I said 'Hi'
I knew right then you were the one".
But a few years ago, I was in the throes of a new relationship, giddy with happiness, when I discovered the truth. Love doesn't just happen. You don't just fall in love 'buddup, jus' so, jus' so'. True love is the product of your own deliberate choosing.
For the sake of clarity, I'm not referring to physical attraction. Attraction can sneak up on you, and will have you speaking in tongues and laying your morals by the riverside, only to look at the same person years later and feel bile rush to your mouth. But true love? That kind of love is an intentional process, and the culmination of some, or maybe all, of the following decisions.
Decision Number One – Allowing Yourself to Love
I know some men who would rather be doused with molten lava than go through another round of tabanca. Similarly, I'm sure there are women who, upon simply hearing an ex's name, wish to poison his food, slice off his piggy with a knife, and feed it to the first mange-laden dog that passes by. Breakups, friends' horror stories, and daddy issues have some of us so jaded and bitter, that our hearts are on tighter lock-down than a Beetham home in this state of emergency.
Loving involves making the conscious decision to be receptive to another person. Is there a possibility that he'll cheat on you with a girl whose bottom is twice the size of yours, even after many whispers of, "baby, yuh know good things come in small packages"? Probably so. But loving is deciding to take the risk despite the fear, because he makes you laugh, understands you better than anyone else, and is the most dependable person you've ever met.
Decision Number Two – Ignoring the Ugly
The politically correct among us throw around phrases like "no one is ugly", and "we are all beautiful in our own special way". I refuse to argue with that sentiment. However, there are several of us who could stand to benefit from some more uhm… finesse in the facial areas. I'm sure you've seen them – the Beauty and the Beast couples who have you scratching your head and wondering, "But how he get she"? No, it wasn't obeah. Maybe she decided to look beyond the buck teeth and bat ears, and acknowledge that he would put in triple time at his job to make her life easier. And while we're busy calling another girl "rat-face", she may be the first woman he's ever met who has kept her mouth closed when he's shared something with her in confidence. Loving is deciding to take someone's looks with a proverbial grain of salt, understanding that smooth skin is by no means indicative of character.
Decision Number Three – Acknowledging the Circumstances
He has a child. You promised yourself that 'child-mother' drama would never be a part of your life. But he takes care of you better than any man ever has. He understands your hesitation to meet his daughter too soon, and respects you for taking the time to decide whether you are ready to be a step-parent.
Your loving him didn't just happen. You determined that his kindness and compassion outweigh the idyllic relationship you had envisioned. And after seeing him shamelessly swinging her pink Dora the Explorer lunch kit, while picking her up from school, you decided that your future children would be fortunate to have him as a father.
Decision Number Four – Forgiving
Now, this is the hallmark of all loving relationships. He will forget important dates, like the three-and-a quarter-year anniversary of the first time you held hands. And she will nag you like a bachac on your ankle about remembering to do something entirely trivial, like pay the light bill. And on the more trying days, he will say something hurtful about your one insecurity. She will throw one of your past mistakes in your face, and make you doubt whether or not you're good enough for her.
It's on those days that you remind yourself of how exquisite she looked on your wedding day. You decide to remember the time he defended you against his mother's tirades or that night she vowed to learn to make callaloo just the way you like it – swizzled, not blended. On the days when another woman starts to look tantalizing, when another man promises to move heaven and earth for you, and when it just feels so hard to forgive, you decide to love.
When we really stop to consider what true love is about, we realise the difference between fantasy and reality. And when reality sets in, that's when we choose whether to love, or not to love.