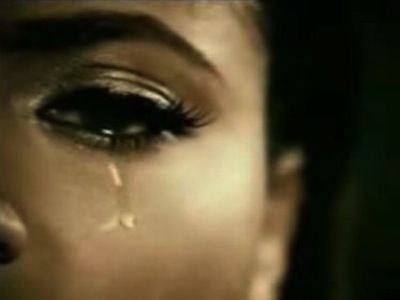 I'm a Survivor: Life after Rape
|
Imagine going out with someone you know and trust, and on your way back home, he pulls into a secluded area, slaps, 'cuffs' and holds you down forcefully for sex.
Picture, coming from a party, being pulled into a corner, slammed against a wall and penetrated, in the roughest of forms.
Or think about an innocent little girl, being held down by a man with a knife to her throat.
No one really wants to even fathom any of these circumstances. But in reality these are true experiences of people who were violated sexually, emotionally, and even mentally. These are experiences that a friend and I have had.

My friend Nicole* and I have come a long way, but aren't completely the same. A traumatic experience like rape changes you in many ways. For us, that change came in our teen years.
Nicole and I met Joshua* on our last day of secondary school. He was cute as hell and seemed really nice. He was attracted to Nicole though, so they exchanged numbers. They limed a few times, but eventually the friendship kind of fizzled due to lost phones and numbers. Three years later, I was surprised when she told me she was going out with him.
"Yea ah bounce him up in town and we exchange numbers again. Girl he rel bess still," she had told me.
That night I got the most disturbing text message. She had been raped. On their way back, Joshua had pulled into the savannah to supposedly chill a little. Few minutes into the conversation he started talking about being 'horny'. She was just about to give him a piece of her mind, when he pulled the lever for the seat to go all the way back.
"Girl, I doh know, is like d devil take over he," she said, crying uncontrollably on the phone. "He trying to bite my neck and my breast and I done so smallie, he was rel strong. I hitting and screaming and is like nothing to he. When he try to pull down my panty, girl I start to kick. D man start to choke me and cough me in my face and…"
We didn't get to finish talk over the phone. She was crying too much. The mistake she made was to go and bathe. It's not that she didn't know that, that was a bad move, but trust me when I say, at a time like that you feel so dirty, if you could change your skin. You would do that too.
We ended up in the station at about four in the morning, accompanied by my best friend. She was angry that I brought him, mostly because of the embarrassment, but he was the only person I could call out of bed to drop us. That said, there wasn't really much they could do. Besides the physical bruises, we had no exact address. It was pretty much a case of feeling sorry, telling us to go to the hospital, and the not-so-reassuring words "we will do what we can".
Now when I spoke to a police friend of mine, as part research for this article, he told me that they (the police) were actually supposed to accompany us to the hospital, to see if even though she (Nicole) had bathed, that they could get something to work on. They were also supposed to get his (Joshua) number and trace it. And even though it would be his word against hers, the physical bruises would have given her a case. It was only in talking to him I realized that they didn't even take photos.
"Daiz d same reason people does take matters into their own hands when ting' like this happen," he said. "Some officers don't want to go the extra mile."
Nicole was a wreck. She hated herself. She called herself ugly and used to say no man would want her again. She used to cry all the time and went absolutely nowhere. Her parents compounded the embarrassment by making it a big deal to keep it a secret. I guess they didn't want anyone to judge her, but Nicole just felt like they were ashamed of her and this led to conflict in the home. She picked up drinking and became very violent, verbally and physically. It was her way of dealing with the pain. As a friend, it hurt that I couldn't help her, but what was I to do? I'm not good at handling emotional stuff.
If only things had being different with me I could've been more of a friend for Nicole. I was raped at 13 years old. It destroyed any emotional feelings I had. I didn't tell a soul and that was my biggest mistake. I believed it was my fault, going to check my neighbour, not realizing that her brother was there alone.
It did teach me, however, to be more aware of my surroundings, and to become great at reading even the slightest signs of danger – like guys who want to touch you indecently, and push the conversation on a sexual level, someone sitting too close to you in a taxi and trying to jam you in a corner, noticing that the man walking behind you doesn't pass you by even when you slow down, or being out to a party or a bar and a guy insisting that I finish the drink he bought. These are the kinds of things I consider. Maybe I'm a bit paranoid too.
I became 'hard' though. I couldn't cry for things that should hurt emotionally, because to me crying was a sign of weakness and to protect myself I could not be weak. I couldn't share my emotions, for fear that I would be taken advantage of – something I vowed would never happen again. So I built a wall to keep others out, and as a result kept myself in.
I didn't want to be around girls, I was jealous that they had their virginity and even if they didn't, they had wilfully given it up. I didn't have a boyfriend in school, yet most of my friends were guys. I gravitated towards boys, but only because I didn't have to discuss emotional stuff like a normal teenage girl would, and I only gravitated to those who had no romantic or sexual interest in me, like guys I grew up with or male cousins. As I got older, I gravitated to men I could call on, if I needed help, like policemen or lawyers. I wore only conservative, baggy clothes, nothing suggestive. I didn't wear makeup or many accessories because in my head, that attracted attention – something I wanted to avoid. For me, this was the only way I could cope.
In some ways, it worked out well; but in others it didn't. To this day, even though I'm now in my 20s, I am very reserved and it's very hard for me to emotionally express myself, a contributing factor to my two, failed relationships. I tried using songs and writing, but I know people like to be told how you feel sometimes, and it's hard for me to communicate my emotions verbally.
Sex wise, my first relationship suffered at the hands of that as well, since I avoided any type of sexual contact, and, when we finally had sex, I freaked out. So I had to tell him, and though we stayed together for a while after that, the relationship ultimately went downhill, because we didn't have sex, and he felt that I did not want to be in a relationship or that I had someone else. I didn't blame him for feeling that way. People like to know they are loved.
About six people know what happened to me, and they found out within the last two years. Leaning on myself from so young, makes me try to solve my problems alone, also not a good thing. But it's what rape did to me. I know I will never be the same, but it is a work in progress to try and open up myself emotionally.
Nicole and I will never forget what happened, and sometimes a scent could take you right back to that day. Even though we try to live normal lives, we still suffer silently. Nicole, still, is very sensitive to sex. A rough move or too-tight-of-a-squeeze causes problems. I suppose if we weren't so embarrassed, we would've admitted that everything was NOT okay. Don't be like us.
If I had known then, what I know now, I may have been more helpful. The Rape Crisis Society of Trinidad and Tobago, offers free, professional, face-to-face counselling for rape victims (among other things) and has a 24-hour hotline, with trained personnel, if you need someone to talk to anonymously. At their office at #40 Woodford Street, Newtown, Port of Spain, they have a survivor's support group, which should be active again by September. It's really good to be around people who could relate to how you feel, because they shared a similar experience. It's less embarrassing to talk about and the more you talk, the easier it becomes to handle.
In the event of a rape, go straight to the police with a friend if you can. If you find they are they are lackadaisical, demand that they do more or take your report to another station. As embarrassing as it may be, talk to someone. You don't have to broadcast it to the whole of Trinidad and Tobago, but it helps to not try and deal with it on your own. Under no circumstance, should you blame yourself. The person who raped you is the sick, sadistic one.
The Rape Crisis Society website has some useful information on other programmes they offer, as well as some safety tips. Check them out at www.rapecrisistt.org or call their offices at 622-7273/657-5355 for more info.
One tip that stuck with me was that "even though it's good for women to know defensive techniques, it's better to try and divert the attacker's attention long enough to get away". Your focus should be to get away, and not to get 'him' to stop. Prevention is better than cure. Take precautions to avoid being rape. But if it catches you unexpected, remember that you are not alone, and that there are people who are ready and willing to help.
*Names changed to protect identities.