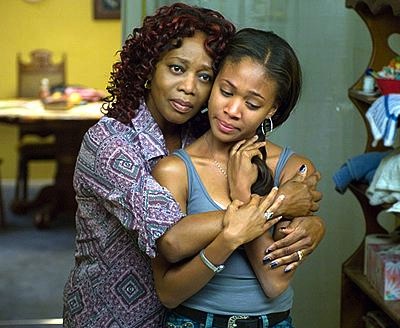 Help: My Mother's Obsessed with Me
|
Hello ladies and gentlemen. My name is Keisha Stephen, and it has been three weeks. I'm proud of myself… proud that I haven't waivered, relapsed or become influenced. Before I felt stifled, like I was being submerged in a small, four-foot tank of water. I couldn't breathe, couldn't escape.
What is my problem, addiction or obsession? More like what's obsessed with me! It's been three weeks since I've deleted my mother from my BBM. Shhhhh… Don't tell her. Let's just say I had some 'technical difficulties'.
What? This is serious! As an only child, I've wondered, "Is this normal?" Phone calls about family gossip or nothing particularly important five to eight times a day, every day of the week. Missed calls. Voice messages saying, "Why yuh not answering?"
Of course it didn't matter if I was at work or in a meeting. I had mastered the art of persuading her to buy every other phone but a Blackberry until the I.T. guy at her office convinced her otherwise. And, certainly, he was ever wonderful to show her how to operate each feature, including Blackberry Messenger. So, as expected, the day came when she asked me to be a contact.  We had a brief conversation about boundaries and control once again, like many times in the past, and then I added her.
Now don't get me wrong; I love my mother. She was a single parent and sacrificed a lot for me, and still does even in my adult life. She was d' boss and the only person who I could depend on and I'd try to do anything for her. But does that mean she still has the right to be so intrusive and controlling?
If you own a Blackberry, and like me, change your status more than three times for the day, you'd know that it has serious "track down" capabilities. Whenever I changed my picture, she'd know who I was out with, message me asking if I was eating sushi again, and if I didn't answer in a timely fashion, I'd get PINGed. Who the hell taught my mother how to PING? (That damn I.T. guy again?). I'd get a "PING" during meetings, when liming, while doing my hair, and while sleeping. Why did they ever invent that in the first place?
"BBM was now added to her artillery of numerous phone calls, religious chain e-mails and nagging."
BBM was now added to her artillery of numerous phone calls, religious chain e-mails and nagging. I'm not a cold-hearted person. Believe me. I felt guilty, and, in fact, asked God for forgiveness twice before pressing that delete button. But, how many of you all have felt as if your parents were obsessed with every single detail of your life to the point where you've wanted to scream, "Free me!"
Whenever my mother visits my apartment, she remarks about how I'm not taking care of the plants that she gave me and threatens to take them back. She sometimes rearranges my furniture, goes into the fridge, and washes my dirty plates that I just used. She frets, she fusses, and I feel like I'm under surveillance. Some experts say that this is a mother's way to show her love.
According to Discovery Health family therapist, Dr. Laura Tracy, who specialises in counselling mother-daughter pairs, letting the daughter be her own woman is a universal issue.
"Will the mother accept the daughter as an adult?" she asks. "That means, when she's visiting you, does she let you run your house? Does she trust you to be independent on small issues as well as large — who are you with, what's your sexuality, where do you work, how do you spend your money? They can't hear each other. The daughter will hear the mother say something, and she'll think, 'She wants to control me'. And the mother is saying something that absolutely is controlling, but is not meant to be."
The result of all of this is anger, and, in my case, stress.
"The result of all of this is anger, and, in my case, stress."
One of my techniques in trying to avoid too many arguments, and hostility was to regain some control in being always accessible via messenger. I also spoke to her afterwards and explained how I felt when she called so many times or got so upset with me, when she felt I was not readily available. She listened. Since then, I haven't felt as overwhelmed as before, and our relationship has gotten much better.
I actually call my mother now for advice on even small matters or just to see how she's doing because I want to. We laugh more, I feel less pressured, and it's not forced – three weeks going strong! There are books and the Internet is loaded with tips on how to make mother/daughter relationships better, and how to deal with controlling parents. Women all over the world write on forums begging for advice.
I say be respectful in whatever strategy you use, as the last thing you'd want to do is hurt your parent's feelings. Sometimes my mother makes comments about if I'm ever going to add her back, as I think she's figured out my scheme, after all she's known me all my life. But I often change the topic, and it seems to be working. Now, the day she decides to join Facebook…. well, good Lord help me, because that would be another story!