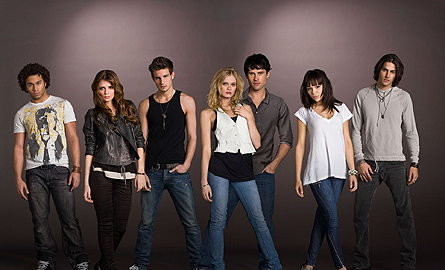 Guys and Gals: Is Fashion making you a Pauper?
|
Fashion is one fantastic tief-head.
Though the average consumer is too distracted to realize it, most new collections are recycled versions of older designs by popular fashion houses. Every season, new clothing lines, touting famous labels, are added to the market, and fashion addicts everywhere lap them up without a second thought.
Designer clothing definitely looks great, but while you're busy flaunting your new shoes, your wallet  is what's taking the hit.
The fashion industry is one that thrives on indulgence. From clothing to accessories to shoes, no one really needs anything that costs upwards of $1,000. That's just the truth. So what is the world's fascination with fashion and expense? There have been too many times when women have chosen the dress they saw in the window, over lunch for the next week, or men have chosen the new designer sneaker over bills that month.
"The fashion industry is one that thrives on indulgence."
Personally, I am not a brand name person. This might come as a shock to some because of my fashion aspirations, but frankly, I don't have a lot of money to spend. If it fits me, I like it and I can afford it, then I'll get it. I like looking good as much as the next person, but I'm not going to neglect my bills to do it. It's because of this that I just can't understand how men and women can manage to run themselves thousands of dollars into debt buying designer clothing. I just cannot fathom it.
Now, this is not to say that I don't want designer items, but there is nothing in this world that is going to make me spend $2,000 on a pair of shoes that are likely highly uncomfortable and will only match a quarter of my wardrobe, just because the sole says Christian Loboutin. Even though I always want to look well-dressed, there are easier ways to do it than by buying every designer item I can find.
You don't need to have someone's name on the label of your clothing for it to be a great fashion find. Some of the best articles of clothing I own, I found in a Goodwill while studying abroad. The value of an article of clothing lies in how much wearablity it can give you, not in how much it costs.  Men are especially guilty here. Between t-shirts with billboard-sized branding on the front (and oftentimes back) or caps and shoes with brightly coloured logos, you should be getting paid for the amount of advertising you do for some of these international brands.
Nothing is wrong with indulging in one or two designer items every now and then, but on a day-to-day basis, the economic climate really doesn't allow for excessive spending on frivolities. The key is to buy clothing that you know will go a long way. Buy things that you know you'll likely wear again, and can be styled to suit multiple occasions. Stylists make their money by dressing people for less. You can do it on your own if you employ a little financial savvy and common sense. So here are some tips.
What's in style vs. what suits you
A common mistake that many women make is buying whatever is in style at the moment rather than what suits them. Not every style suits everyone. Be conscious of your body type and your proportions, and know what flatters your figure. If know you've got wider hips and a big bottom, don't try to squeeze yourself into skinny jeans! It's not worth the blow to your self-esteem. You'd be better off buying a pair of boot-cut jeans, and having the confidence to flaunt your figure.
Shop for your lifestyle
Being practical always works, so buy clothing for your lifestyle. If you know you don't get out often, don't drop $1,500 on a dress you might wear just because it's pretty or on sale. It's not worth it. It'll just sit in your closet gathering dust, denying some other lovely lady of the privilege of wearing it. If after-work limes are more your thing, invest in flattering shirts and blouses and the occasional cropped jacket. Buy things that transition well from day to night, so you don't have to sit through traffic to run home and change. For the men, invest in a really nice pair of dress shoes in black or brown. That way, you'll have a pair of 'good shoes' for the more formal occasions, and still be able to wear your favourite sneakers to the club whenever you want.
Dress for the climate
Now that Trinidad has a summer (rolls eyes), people seem to be getting their wardrobes confused too. Please, dress for the climate. Kim Kardashian might look good in Stella Mc Cartney boots, but Trinidad is far too hot for that nonsense. You'll probably be really pissed when you get caught in the rain and the same boots get ruined. Be smart and stick to slippers, heels, ballet flats or wedges. These can all be easily slipped off under a table if you're forced to sit for long periods. No one likes sweaty feet. Men, Kanye might 'live fashion' in his mink stoles, but you'll likely pass out from heatstroke. Stick to tailored jackets and business suits.
Invest in timeless pieces
Lastly, invest in classic pieces that won't go out of style. Ladies, if you must spend hundreds of dollars on your wardrobe, spend it on a pair of black pumps or the elusive little black dress. Jewelry is also a great fashion investment. A well-selected necklace, bracelet or pair of earrings can go the distance in your own wardrobe, as well as create the potential for a beautiful, family heirloom. Men, invest in a great timepiece or pair of cufflinks. These things transcend trends, and can easily be passed down from father to son, bridging a generational gap.
Everyone likes to look good, but be smart about it. There is always a way to find great fashion for less, so that you're not decked out and broke.