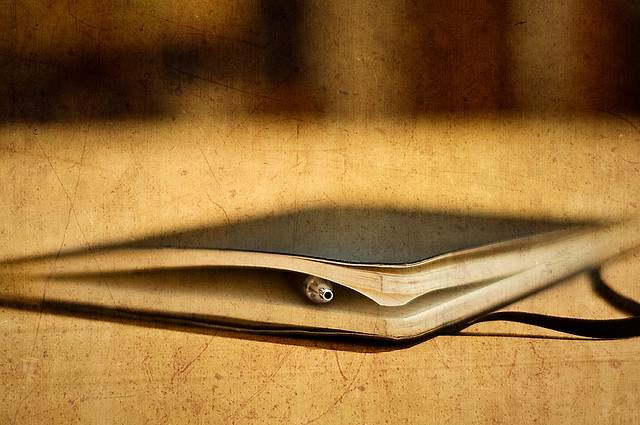 Dear Diary, I don't know what to do with my life
|
Dear Diary… God, I sound like a character regurgitated from Clueless (preppy voice on).
Yesterday I bumped into a friend from school during one of my many Don Quixote voyages through Port of Spain. We hadn't seen each other in about three years, the last time being at an impromptu lime for our graduating class.
We did what people normally do in that situation – catch up on old times, exchange experiences and so on. For one thing, she was a university graduate, working at a Government office, had recently purchased a car, and was considering moving out on her own and getting married to her boyfriend.
Then the question came: "So Josh, what are you doing?" I paused for a moment, but just for a moment, and attempted my best at a reply that seemed diplomatic.
"Well, I'm in UWI myself, full-time, and that's about it."
"What about your job? I thought you were doing your Pinky and the Brain thing with the media."
"I am, just from a different route this time."
"Okay then."
She didn't sound too convinced.
"How long are you planning on sticking with this?"
I tilted my head to the side, out of confusion.
"You know what I mean – before you get bored, or it loses the shine."
"Truth be told child, I guess this is the one," I replied. "The environment at my last job was boring, and restrictive, to the point where they were cringing about me going to university. So my solution was to get out of there, fast."
"Still, it's really weird," she said. "Back at school you wanted to be an engineer, then you stopped coming to class then you ended up doing art, and now here you are – the model student who swore off of school. I really hope you settle yourself down before you turn 30."
"You and me both," I said, laughing.
She did have a point. I have no idea what to do with my life right now. I am going to school, and studying communications, but my indecisive nature could be found in my minor – criminology. I remember the academic advisor's face when I told him, and there have been many a time when I've stood in front of the Student Administration building, wondering whether I should go in or not, and demand they transfer my major to criminology and make communications my minor.
A general consensus among friends and family is that I have had too many opportunities presented to me. Maybe so, since apparently I'm now bamboozled, and I'm not able to make a career decision at the ripe, old age of 24.
'I'm not able to make a career decision at the ripe, old age of 24'
When my tenure at my last job was at an end, my grandmother went into frenzy, wondering what I would do before I became yet another statistic. Her mantra when it came to employment (which I soon found out was a most popular belief) was, it's better to be employed in a toxic environment than not be employed at all. For physiological and mental reasons, I do not subscribe to that belief, as I relayed to her.
Another reason for my ludic affair with life could be my late bloomer status that not many people know about. We do live in a society that defines success through academia, especially the cookie-cutter roles of a doctor, lawyer or anything that requires one to wear a suit.
I followed that path, but always found it somewhat illogical, since we live in a deathly hot country. For some reason, because I wear glasses, I always placed myself in the category with lab coats and pocket protectors. Then I turned 18, and was bombarded with all the benefits of being legally an adult. I went buckwild, so to speak, and never turned back.
So, in a sense, since I've stepped off that path, I'm still looking for one I can claim as my own.
I put most of the blame, however, on my parents. Children learn by example, correct?
Well, having a mother, who has an arsenal of degrees under her belt, changing paths every time she "needs to move on", as well as a father who boasts of having as many jobs as the number of years he's spent on this planet, is in no way an indication of career or any stability in life. Then, between the both of them, some unnecessary extra-curricular activities were strewn all over my childhood – the cause for my alleged confusion. And what grinds my gears are the retorts and lectures every time I hint at a change – "What's wrong with you? Choose something and stick to it before you don't come out of UWI with anything at all!"
Clearly, what's good for the old geese is definitely not good for the young gander.
But on a serious note, I am very aware I don't know what to do with my life and have accepted it, because I know it will not last forever.
My calling may come tomorrow, or even ten years down the road.
What's important is how I spend every day until that time, not waiting for it to fall into my lap, but going out there, learning new things, and experiencing everything life has to offer.
Author bio: Joshua Ramirez Wharwood is a Communications major at the University of the West Indies. Whenever he's not feeding his addiction to Skittles and Coca Cola, he immerses himself in all things digital.
Image credit: Jeannie's Diary by George Goodnight.