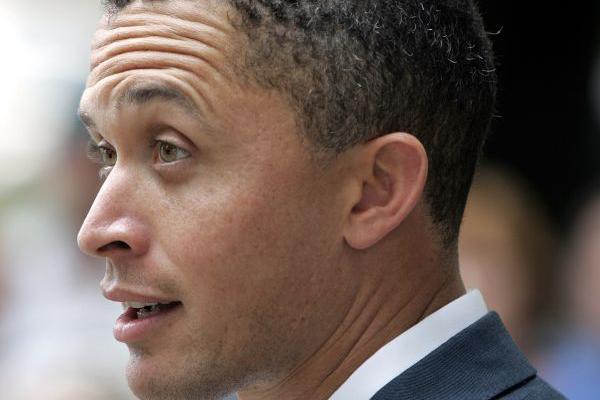 But You Not Even White! Prejudice and Light-skinned West Indians
|
I have a friend whose recent Facebook status read: "A policeman to me- why u pullin on me eh white girl doh make me lock you up this morning." To which she followed with, "I not even white!"
Another female friend of mine also recently complained that she feels subjected to prejudice in Trinidad, for modelling locally and being white. She too posted her disappointment on Facebook, to which one of her friends replied, "But you not even white!"
Both these girls, as fair as their skin may be, compared to 80% of the Trinidadian population, are in fact not fully Caucasian. The fact is, few "white Trinidadians" are.
So-called "white Trinidadians" become most acutely aware of this fact, when we become Egyptian, Palestinian, Puerto Rican, Brazilian, Italian and Black when we visit or live in predominately non-Black countries. It's happened to me! I kid you not. In places – from Morocco to Scotland to New York City – I have been asked if I belong to each of the ethnicities/nationalities I just mentioned.
I, like many "white Trinidadians", and, as evidenced by both of my friends' Facebook anecdotes, do not feel completely comfortable with my forced racial classification. It's not only because in reality we may be mixed, and may be proud of our Black grandmothers, Indian grandfathers or Latino heritage, but because the term "white" is frequently used, subconsciously even, by many Trinidadians in a uniquely derogatory sense.
Our linguistic use of the terms "white woman", "white boy" and "white man" are classic give-aways of the negative stereotypes that persist with being a light-skinned West Indian.
"Ah see this white woman pelting real waist in the band, I was like waaaay."
"This white man feel he could come and tell me what to do, hmmm, massa day done!"
"[They]…put us [Kes the Band] in the box as the white boys of Soca." (Actual quote from Kes no less. And I know what you may be thinking…"But he not even white!")
"This honky come and win all the prize yes." (Actual words a bandleader once said to me after I won numerous prizes for a calypso I performed in a competition a few years ago.)
It is not surprising that many light-skinned people would rather be called "red" or nothing at all, if – by the mere mention of the term white – they are subliminally being branded, as a cultural outsider, an oppressor, or undeserving of their perceived success.
To not ignore any elephants in the proverbial room, it is worth (perhaps) stating the obvious that, for hundreds of years in the history of Trinidad and Tobago and the Caribbean, being white was in fact associated with each of the negative traits noted above.
Additionally, our slavery and indentured resistance, Labour, Independence and Black Power movements hinged, to some extent, for better or for worse, on the demonization of white people both in the region and abroad. (And there's no doubt that slavery and resulting class separations, even afterwards, merited the hurt and anger felt by other groups.)
But now, 178 years since the abolition of slavery, and 50 years since we declared independence from Great Britain, the question arises – to what extent is our on-going prejudice warranted and is it at all useful?
Is it worth the double standards that exist in a place, where it would be unheard of to speak of "an impressively well-spoken Indo-Trinidadian", or a "disciplined and successful Afro-Trinidadian entrepreneur"?
Stereotypes against white people, and indeed those of any other race are lazy, divisive and ignorant. But those against white people in Trinidad particularly so, especially when juxtaposed against the contributions made by light-skinned Trinidadians to the very cultural aspects for which we prejudice them against. Think of how proud we are of Peter Minshall, Brian MacFarlane or Denyse Plummer, all legends of Carnival. See how quickly we rallied behind George Bovell and Andrew Lewis in the Olympics? And you can go on to find countless examples of white Trinidadians who have excelled in every pursuit that has defines us all as Trinidadians and have contributed to the country's development.
Not only should Afro and Indo-Trinidadians be able to recognise the 'Trinidadianess' of white Trinidadians, but so too should white Trinis themselves. Indeed, it's alright to be white. And so, even if the police officer did pull over my friend, and she happened to be white, it shouldn't matter because a white girl theoretically drives no different from any other. And for my friend who is a model and is considered white by some…good, so be it. She is white, she is beautiful, and she can work a Carnival costume.
In this small rock of an island, with a globally insignificant population, we don't have space to exclude any of our citizens, at least not on measures as superficial as their race or ethnicity. We enjoy lauding over the fact that we live in a diverse country, where "every creed and race find an equal place", but we're kidding ourselves if we think we can continue to assign destructive stereotypes to any one race, and use them so casually in our everyday speech. Our flag is red, black and white – we'd do well to remember that.
Image via chelseanow.com