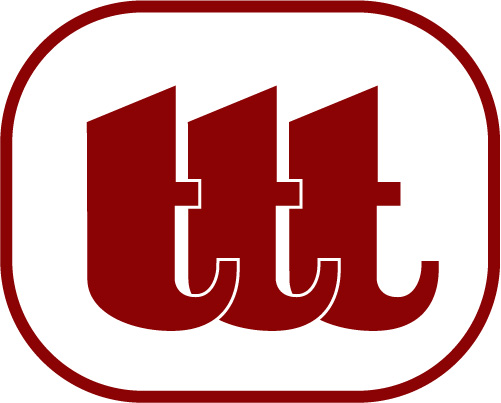 Blast from the past: Old ads that make you say "wheey"
|
I stumbled across an old Stag commercial a few weeks ago, and learned that Stag was actually "the people's beer", before some chauvinist marketing manager decided that women don't drink beer, and changed it to "a man's beer".
Apart from making me want to fly to Trinidad to buss a lime by the ever-popular Nari's, like when I used to jump the fence and go play pool and buy 'Chinee' food, in my St. George's College days, the ad got me thinking about how some of the ads connected with their audience and how they make me think about the "good ole days", when TTT was our only option.
So I tried to pull together a quick list of some of my favourites like the Kitchener Angostura bitters ad, "drink ah rum and ah puncha creama", and the Catch ad that went "first its crunchy, then it's creamy… Catch!" These type of ads chronicle our younger lives. Like how Niggle a Nuggle and Solo Bentley make me think about my primary school days, buying snacks in the tuck shop before going to play scooch or trip during recess and lunch break. Problem is, there aren't that many of these classics online, only one set of alcohol and cigarette ads – quick, somebody upload some nah.
These kinds of ads make you go, "Wheeeeeey boy". I wonder if bmobile's Santana ad, Digicel's Ravi B and Ashwarifree ad, or KFC's "We like it" will make people get all nostalgic years from now? Anyways, here are a few ads that I found that may bring back a few memories for you. Of course, I have to start it off with Stag.
Stag
So Stag was "the people's beer", but you ever hear about a recession fighting beer? Stag claimed that title too. Check out this Stag advertisement, with the Mighty Sparrow singing about how Stag was the way to finish off a bess meal of crab and dumpling, or "pelting money at a dead horse".
Check out Sparrow's dancing antics too. Men like Bunji Garlin have to thank Sparrow for paving the way for their endorsements, I guess.
Bee Wee
Although it's now defunct, Caribbean Airlines' predecessor BWIA or Bee Wee, as most of us still refer to it, has a special place in the hearts of many as it was some of the best airplane food you could have got around. Pressure take you if you have to take American or United back in those days. Adverts like these are the reason why some of us still fly with Bee Wee…. Ah mean Caribbean Airlines.
Maraj West Side Supermarket
This list would really be lacking if I didn't mention the Maraj West Side supermarket advertisement where things selling "Cheap Cheap Cheap!" It's a shame Sprang and Tommy never won some kind of award for this one.
Royal Extra Stoute
I remember the first time I drank Royal Extra Stout, kill me dead I getting strength and virility to party hard in the Bunker (Base for the youngsters) and pull real girls. "Bring out the Lion in you! Roar!!! Ha, ha, ha. Nowadays, if yuh want the 'gyal ah rush me' effect, you have to create a hole in the ozone and spray yourself with plenty Axe.
Broadway
I know this one is not a classic, but if you have friends who smoke, then you would know that not many people our age (late 20s or early 30s) smoke Broadway. Maybe this ad is why the brand was never that popular, because after I saw it again, all I was thinking was to go and buy a pirogue instead of cigarettes.
TSTT
Remember when you used to get real vex because you walk down by the phone booth to call yuh girlfriend or yuh man, only to realise somebody mash up de phonebooth? Well TSTT had an ad for those vandals. But with how often the phone booth by me in Trincity didn't work, I don't think it was all that effective. Check it out. By the way, I really wanted to show you'll the General Grant "Call me/ Call first" commercial, but I couldn't find it.
Did you recognize Mairoon Ali in the ad? Rest in peace Aunty Mairoon.
Dr Suds
Remember Dr. Suds? "If fighting dirts the game, Sudsil's the name". Dr. Suds' powerful, dirt-fighting sound effects are a real killer here, and check the suds dissolving into the fibres. This was how I learned the science of detergentology.
I know this is not an exhaustive list of the classics, and I haven't mentioned the other heavy hitters like the Cannings' King Orange ad, or "HiLo! The naaattionns favourite foood store" and "Nothing beats a Mario's Pizza", but my editor said my original list was too long. Sorry Karel, had to squeeze some of them in.
Editor's Note: Yeah yeah. Blame the editor for everything.
Check out the rest of this week's issue (24/01/11; Issue 42):
Look out for a new issue of Outlish.com every Monday.