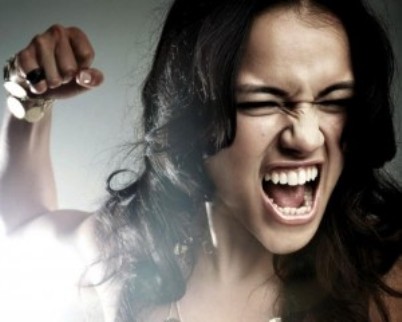 Adult Temper Tantrums: Justified or Not?
|
Growing into my teen years, the worst insult that anyone could throw at me was to say that I was being childish. Usually when someone said it, what they meant was that I was being anything from annoying to selfish, impatient or simply fussing about not getting my way.
Even now, at 21, it's the one thing that gets me upset… because here's the deal. Adult tantrums are PERFECTLY justified, and they have nothing to do with being childish. Adult tantrums are an entirely separate beast from five-year-old tantrums, and, as someone over 18, I claim entitlement to have as many as I deem necessary.
"Now surely this child is a brat", is what you're thinking now, isn't it? But hear me out. Children's tantrums are about petty things. They are about being told no. They are about being denied sweets and toys and being forced to practice the piano. They are about essentially the things that children want but should not have. Adult tantrums however, are more often than not, about the sneaky hate spiral.
And what, pray tell, is the sneaky hate spiral? Let me explain thusly.
Have you ever had one of those days when everything just seems to go wrong? You wake up late, and then you can't find your favourite shirt, and then you get in the car and the tank is empty, and then there's traffic on the way to work, and then the kitchen has no coffee, and then you realized the cleaners reorganized your desk again – after you specifically left a note asking them not to touch anything, and then your boss asks you to redo the work that the co-worker you hate did poorly (again), and then you don't have enough cash on you to buy lunch, and then the person whose work you had to redo comes to your cubicle to criticize the way you did it, and then, and then, and then?
Cue tantrum.
ADULT tantrum.
See, this is how the sneaky hate spiral operates. By the time lunch comes around, and you discover that you don't even have enough cash to buy a beef roti on the corner, your tolerance for just about everything is at zero. So when bold-faced co-worker comes to say that you should use Arial instead of Times New Roman for the font, you are primed and ready to explode. (Yes, that was a dirty joke).
In that moment, you aren't thinking, "Yelling is childish. I should acknowledge his suggestions and continue with my day". After all the madness you went through for the day already, you are ready to fight. As in break bottle and call police fight. I guarantee the words more likely to come out of your mouth are, "Look! Haul yuh mudda a$! If yuh had do it right de first time I wouldn't have to touch it at all. Doh tell me how to do it when you clearly had no clue". Am I right?
The thing is, I have no problem with this. Even without all the irritation you put up with, that co-worker clearly needed a cuss, but that's a story for another day. This tantrum wasn't about not getting promoted, or someone eating the last piece of cake, or any other nonsense. It was about an irritating co-worker harassing you when they had no right, and having the misfortune to catch you at the end of your spiral. And while the workplace is generally not the best location to end your sneaky hate spiral…well it's a spiral. From early on, you're no longer in control.
The reason that this outburst is different from a child's tantrum is that it's not a first response. You didn't sit and cry when you couldn't find your shirt, or couldn't eat lunch. It's a known fact that every person has a breaking point. We always picture reaching that point by having to deal with some massive crisis. But patience (and/or self-control) is like the space left in a jar of pennies. Even if you only put a few pennies in a day, eventually, the jar will be full of pennies (read bullsh*t) and there will be no more space in the jar.  Further pennies will cause the jar to overflow.
What separates adult tantrums from children's tantrums is that some attempt has been made to control your instinct to yell, cuss and cry. Children can't do that. They want sweets, so they will cry until they get sweets or a hard slap. Adults have the presence of mind to acknowledge that sometimes it might be best to wait until you get home to scream into a pillow. Adult tantrums are usually just the result of a momentary lack of control. I know plenty children who use tantrums as a bargaining tool with parents who are far more lenient than my parents (and grandparents) ever were.
So go ahead. Have your tantrums. Don't feel shame. When they come along, relish in them. Just remember not to indulge, and not to take it out on the wrong person. You need to empty that penny jar.