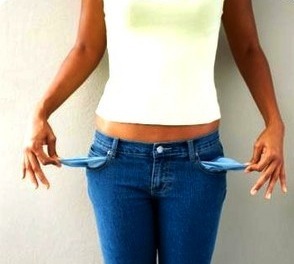 5 Ways You Can Still Lime when You're Broke
|
There's a little ditty Fergie sang a few years back, called "Glamorous". In the song, Fatman Scoop famously says, "If you ain't got no money, take your broke ass home!"
To that I say, "NO! I want to lime!!!"
Yeah, my one deterrent may be the lack of a steady income, aka, I'm flat broke. Still, it's possible to lime with an empty wallet.
Now, I'm sure some of you are saying, "Oh, HELL no! Not in a million years!" and to an extent' I'd agree with you. In fact, my mother came looking over my shoulder, saw the title, and suggested I change the title to "The Art of Storming".
I'll agree with you on this much – we do live in inflationary times. On a Friday evening, most of us wouldn't feel comfortable liming with less than $200 in our pockets, given the cheapest drinks cost at least a cool $10 to $15, then there's the entrance fee, and transport and such. And don't get me started on clothes – no way you catching a Trini on de Avenue in de same clothes he/she wore last week, or last month for that matter.
But, after walking away from my job in the valiant quest for an education, I've learned to cut corners here and there, which includes finding creative ways to maintain a floundering social life. And I'll be shameless enough to admit people have seen me in some of the most 'stush' night spots, and, if you were to empty my pockets, there'll be nothing but lint… and maybe a pack of Orbit.
So how do we stay "beautiful and dirty rich" as Lady Gaga puts it? Not an easy road, but there are a few things that are definitely useful when you're in a bind, even in a perpetual one like the one I'm in. So, let's begin!
1. Accept the fact you don't have to go to the "it" place
Maybe it's a Trini thing, but we just HAVE to find ourselves on the Avenue, or on the Boulevard, in a bar or in the club on a weekend. Otherwise, it's not a proper lime. There are, however, more simple environments, for example, home. Nothing, and I mean nothing, can beat a good house lime. And there's no entrance charge at the door, or worrying about the cost of drinks, or the wannabe DJ spinning Justin Beiber and expecting you to like it. Plus there are many places in Trinidad you can go where the words "cover charge" is in no one's vocabulary.
This brings us to number two…
2. Keep your ears to the ground
In this, the age of Facebook, Twitter and the sort, there's no need to put a lot of effort in finding events and spots that wouldn't show up on the main channels of communication, such as open mic, jam sessions, or band practices. And 99 percent of the times, the cost of these events are, you guessed it, zero.
In the event you're sharing in the misery of no liming means with friends, there's also this method…
3. Set up a barter system
You broke, but have vehicle. Me have links to somewhere, but no ride. Someone else has pocket change, but nowhere to go. We link up, and everyone has a good time! And we can rotate resources, as need be, as we go along, and we all benefit in the long run. Think of it like carpooling… just that you're liming, instead of going to work. It's all about sharing the resources, man.
So yeah… what about drinks? Well, you could always…
4. Get your buzz on at home
Tipping back a few from that emergency bottle in the cabinet does wonders for the drinking tab. And you can always walk with a flask filled with your favourite spirit, or do like my mother does – always have a supply in the car trunk in case of emergencies.
No stocks at home, or in the trunk? Then there's my favourite ploy… I mean, um… method…
5. Use what your mama gave you
No, I don't mean whore yourself out. I'm talking about making friends with the right people, such as bartenders, doormen and managers. Ain't no harm in using that good ol' social savvy to mosey a few drinks and open doors in the future. And, no matter what anyone says, there's no shame in accepting a drink… or two… from that person who's been eyeing you down since you walked in. Just be sure to go with them to make sure no extra ingredients are added.
So yeah, that's about it, at least for me and my witless schemes. I've always marvelled at the places Trinis choose to lime, like outside Beyonce's concert in the Savannah, and the overpass by Grand Bazaar on its 'opening night'. But when it comes to no funds, most times we stop short of going all out to have maximum fun on minimum dollars.
If you've gathered nothing at all so far, let me leave you with this – when it comes to having a good time going out to lime, and just doing things you love, you don't need to depend on where you are, or how much money you have in your pocket. Mind over matter, that's all it is. And feel free to share your insights on how you beat the broken-to-thief blues when you're itching to lime. Is Trinbagonians we dealing with, so yuh know… some real complex schemes sure to crawl out.
Check out the rest of this week's issue (21/3/11; Issue 49):
Look out for a new issue of Outlish.com every Monday!