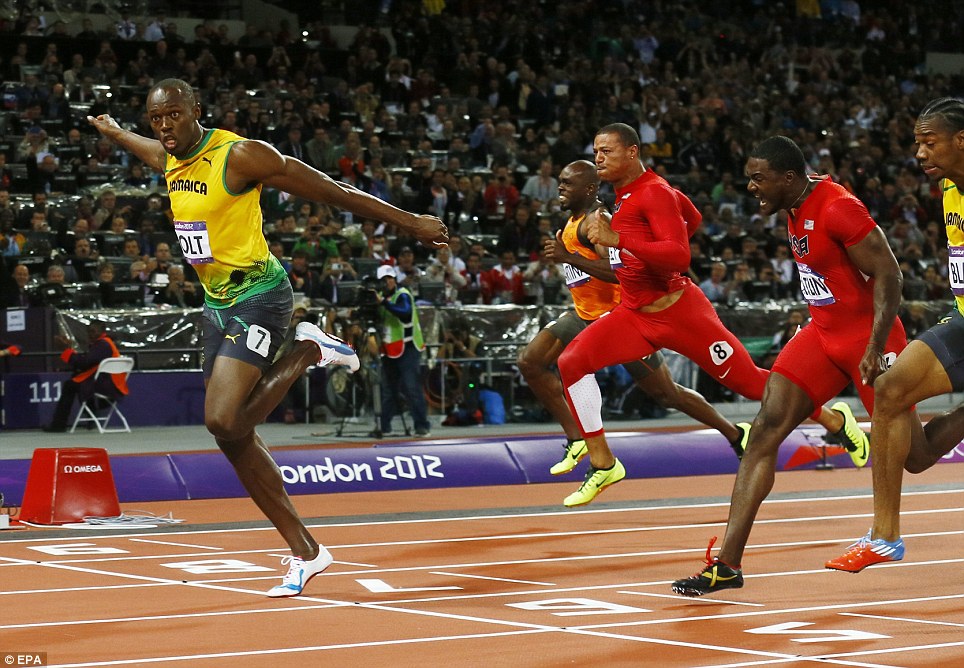 5 Ways to Make the Olympics Work for You
|
On your marks. Get set. Go! There's a sort of adrenaline rush you get from running from the back of the house to grab the remote control to turn on the TV, just in time to catch your favourite Olympic event. Right?
This is the season when we ascribe godlike wonder to the world's greatest athletes. We follow their every move. We read or watch their stories. And we plaster ourselves to a television, and give and get real-time updates on Facebook and Twitter – unless you're like me, and you're completely cool with going to YouTube to see the replay, a few hours later, of Jamaica's Usain Bolt easing through the semi-finals, Trinidad's Njisane Phillip beating outcycling a Russian, or America's Gabby Douglas making gymnastics look as easy as one jumping jack.
Watching #TeamCaribbean's performance has also upped the excitement, and amidst all of this, I wondered, what are we going to do when the Olympics is over? My bet is that at least 75% of the people who are frantically sharing updates, and hashtagging #I4TandT, #TeamJamaica, or #TeamCaribbean will revert to not being that much into sports.
But, after you've invested so much time into spectatorship, shouldn't you get something out of it? Something more than entertainment? I think you should. So here's a thing or five that you can take away from the Olympics.
1. Turn up your swag
George Bovell, Trinidad and Tobago's Olympian and swimmer, has taught us how to enter a room. I'll let the video speak for itself.
Could you imagine how he would have looked if he had walked into the Olympics Aquatic Centre with his shoulders cowered, and his head down? When some of us have to make a presentation, or be the focus of everyone's attention, we get nervous and terrified. Find a way to hide it. You'll feel it, but do like Bovell, and 'tun up' yuh swag.
The next time you have to perform well in front of a live audience, just walk into the room, calmly and confidently. Deep breaths, positive thinking, and visualization also help.
2. Get a sexy body
Just last night I told someone that as long as I have a cute face, I'm quite alright with having a chubby waist. Goals like fitting into a sexy dress, or being healthy have never quite worked for me to be serious about exercise. I managed to do it once, back in 2007, when I dropped about 30 pounds. Back then, I prided myself on running several laps around the savannah, without stopping or getting winded, and then running to the gym for a serious bootcamp workout.
But now? Finding motivation is a constant battle. Sometimes I can blame work for not heading to the gym. Sometimes, it's out of pure laziness. How can the Olympics help me, and you, with this?
As we marvel at athlete's abs, how about channelling some of our current excitement into kickstarting our exercise programme? After working up a sweat, we might feel some sort of solidarity with our favourite athlete. Now's the time to do it, because once the Olympics is over, life will go back to normal, and we won't even take sports that seriously.
3. Realise when failure isn't really failure
There are two ways to look at failure. You can look at what the person hasn't achieved, or you can acknowledge that the person had the courage to put himself/herself out there, when not that many people would have even tried. But, in trying…something was achieved.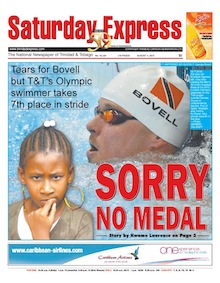 Trinidad and Tobago was pretty psyched about George Bovell's chances in this year's Olympics 50-metre swim event. And his chances heading in were pretty high, with him clocking 21.77 in his heats and semi-finals. However, in the final, he placed seventh – in a group of top-notch swimmers.
Still, the first thing a reporter from Trinidad's TV6 station asked him was, "What went wrong?" The next day, the Trinidad Express' headline said, "Sorry no medal." Really people? In black and white, yes, it's either he won or lost. But context. Context. It's so important. To deem the sort of work he put out, as a failure, even if he didn't win, is to focus on the negative. I really hate the "[insert name of athlete] failed to medal" line that local TV stations seem bent on using.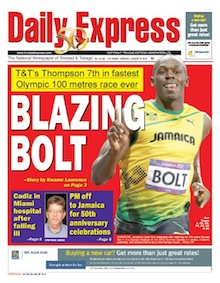 These athletes are expected to execute gracefully under pressure, and, most times, they do. In today's papers, the Express seems to have gotten the clue, with a markedly more positive headline about T&T's Richard Thompson 9.98-second performance in the 100 metres.
We need to get over a close-minded view of failure, if we want to encourage people be daring. What if I lose? What if I fail? Why let these questions be a shadow over your shoulder? I'm not asking you to accept failure. But looking at the bigger picture, failure isn't a shameful thing, when you've dared to achieve a goal.
4. Keep besting yourself
Competition exists everywhere. From the Olympic stage, to two dogs on a lonely street, fighting for a bone.
Jamaica's Usain Bolt had to factor fellow countryman and athlete, Yohan Blake, as serious competition, after Blake blazed him at the Jamaican Olympic trials. But Bolt was focused on besting himself (he set a new Olympics record of 9.63, and wants to clock a 9.4 world record eventually), because he knows that someone is always coming for your spot – whether that threat is clear or not. So you've got to work at competing with yourself, not get complacent, and not get fazed by the competition.
5. Get mental
Sports is a clear example of how you often have to toughen up, motivate yourself, and find a way to zone out the naysayers, so that you can focus on your game.
Reading athletes' stories gives me a benchmark for strengthening my resolve. I think there's no other time, when you're forced to exorcise self-doubt, than when you're on a worldwide stage, and everyone is either expecting you to perform extremely well, or don't see you as a force to be reckoned with. In either scenario, you've got to find a way to train your mind, and that's something that I can identify with.
By harnessing their drive, endurance, talent, and perseverance to achieve their goals, promising athletes become Olympic athletes. If we try to mimic that in our own lives, maybe we could find a way to push through some of our mental hurdles. So why don't we take the Olympic spirit beyond watching TV and tweeting/facebooking, and see if it'll bring us success?