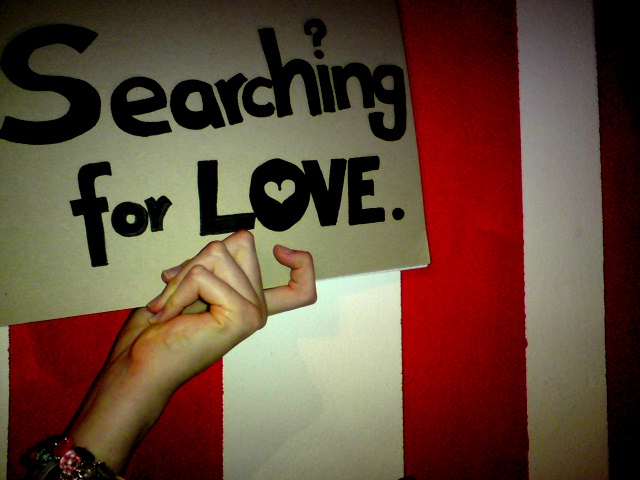 5 Tips for Single Parents Looking for Love
|
You're young, successful, attractive, intelligent and single. Oh, by the way, you are a single parent too!
You are on 'this' committee, you hitting the gym too and your boss is killing you with work. You have to pick up the kid(s), bubble a pot or plug in the microwave, and make sure the homework is done, even before you consider watching "The Game" or whatever people watch these days. So when the night is done, you log on to Facebook, and you do a quick ten-minute stalk. You check out your friends, and 'exes', and you reminisce about the old photos when you were all of the above mentioned, but childless.
Some people don't mind being single parents, whilst others want that special someone to watch TV with, cook for and hug up. If you're in this category, you are probably a little reluctant because your last relationship didn't go too well, and you worried about exposing yourself and the child(ren) to someone new. So how do you get back on the dating scene as a single parent after taking time out of the game? Let us find out!

1. Get by with a little help from a friend
We have all done it. Boy sees girl, girl is friend of a friend, boy asks friend for the hook up, boy gets the hook up and organises with girl, and they live happily after ever. Ok, that was 20 years ago in Standard Five, but what has really changed since then? Nothing! Adulthood is just like kindergarten, but with alcohol and the discovery of embarrassment. Use your friends to organise a little date. It can easily be a small lime at home or a birthday party. All you need is the introduction and then let Cupid do the rest.
2. Night school or other extra-curricular activities
This works! I teach adults and sometimes I have to ask myself if they really are adults. I asked one student why he wanted to learn English, as he seemed more interested in the girl next to him rather than my excellent presentation on phrasal verbs. He replied, "Teacher, I don't have time to meet people as I am usually looking after my son or working. I have this day free as my son stays with his mother. And teacher, everyone knows Brazilian women love men who can speak English". He followed that with a wink. Interesting I thought; not only is he learning English, but he is getting his game on too. It never occurred to me that signing up for a course could be so productive. Tip, men. Pick up a foreign language because I've never heard a Trinbagonian woman say that she wants her men to be able to speak Trini.
3. Social Networking
Today, Twitter, Orkut, Tumblr and Facebook make 'meeting people' or breaking down the initial barriers relatively easy. Remember Hi5 and ICQ? I mean, you don't even have to leave your house to meet people. All of this is done without having to worry about who is looking after baby Kevon.
Imagine if you are fortunate enough to play mas because granny has offered to babysit from Friday to Ash Wednesday. Carnival time and parties are a great time to make and 'add' new friends. Take advantage of your time on the road. You might see some of the 'road people' post Carnival and you never know, "a wine, is a wine, is a wine, is a wine" may become something more than a wine.
Those few hours after a party or Carnival are crucial. You could go home and 'drunk add' plenty people. You never know, the worst that can happen is that they reject you, and if that be the case, when you wake up sober, you not going to remember who you 'poked' or tried to 'add' anyway. If they do 'add' you, you can start getting to know the guy you wined with at 'las lap' or the girl who was behaving 'wotless' on the stage.
You'll have to save that one for next year though, unless you already made a few links from this year's Carnival.
4. Real Networking
The boss has given you the day to attend a course or seminar. Take some notes, make some contacts and pick up some leaflets and freebies, and it's a fine day's work. Usually at seminars you have no choice but to mingle and converse. Take this opportunity and introduce yourself. Tell people three interesting things about yourself, and say it with a smile. You don't need to worry about your pickney, as he or she should be in school pitching marbles, listening to his iPod or BBMing his friend in another classroom. So, walk with your cards and pass them out, you might get a phone call and it might just not be work related.
Side note: Does anybody know if kids still pitch marbles?
5. Single-parent online dating
Now that we have picked ourselves off the floor after laughing so hard at my fifth and final suggestion, let us add some perspective. The computer does everything else for us already, so why not let it take care of our love lives? Let's be honest. The search engine is no more random than God or Cupid! Now that you have eventually gotten over the initial shame of subscribing to this site, what really do you have to lose? Your friends may laugh at you and your neighbour might find out, but straight away your chances of meeting someone you have something in common with have greatly increased.
Admittedly, this is more likely to work in larger cities where the pool of candidates is greater, and if it does not work out, you will probably never see that person again. If you live in the Caribbean, where the selection pool is more of a selection puddle, and you worried about people knowing your business, then you could do a few things; stick to ideas one to four, migrate to London, Miami or New York, or tell people you met through a mutual friend.
However, with REDjet now opening in the Caribbean, with, it seems like the puddle is now becoming a pothole. I just did a search in Google for single-parent dating in the Caribbean, and nothing came up. Hey, maybe REDjet and Match.com can merge and become a force in the Caribbean dating scene. However, inter-island single parent dating is a whole new story, and I take no responsibility for whatever happens during or after 'Crop Over!'
Seriously though. Remember to keep a level head when getting back into the dating game. Single parents need to protect themselves and their kids. Think positively, be confident and be honest.
Let us know if you try any of these tips, and if they work. If in five years' time, you and your new partner are still together, are considering having kids, and you're struggling with names, give us a holler! I have an idea or two.