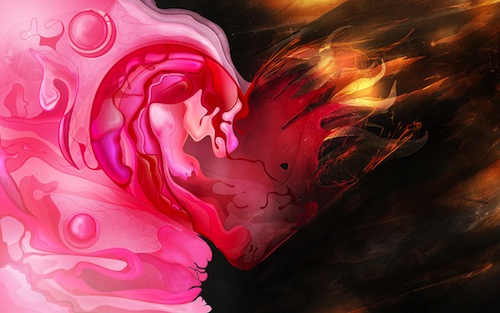 5 Things I Wish I Could Insure Myself From
|
In the United States, some insurance companies allow their clients to take out policies against alien abduction. Yep, real talk. I was surprised that people would want to do something so…stupid, basically. But maybe it's not?
The idea of being prepared for something that's out of your control, and can't be predicted is the exact reason we human beings made insurance.
So imagine if you could make your own insurance policy, right now. Imagine all those things that cause you stress and heartache. Imagine being able to finally protect yourself from losing nights of sleep, days of peace, and all the other annoying stuff that you have no control over. It might seem trivial to someone else, but it might make a big difference to you. Right?
I know there are some things that I wouldn't mind getting insurance for. Maybe you might even consider them for the minute or two you take to read this article.
Excessive helpfulness
Mr. Nice Guy loses a lot. He loses free time, energy, money, material things, and sometimes even sleep trying to help other people. And when people find out that you're the helpful type, it's not completely unusual to be taken advantage of and have people take and take from you. If I got a dollar for every time I ended up awake at night worrying about someone when they were just taking my kindness for weakness, I could at least buy a better bed, and I'm sure I'm not the only one.
Family
When a relationship becomes too hard to maintain, you can just break up with the person or end the friendship or whatever it takes to bring an end to that relationship. Except when it's a relationship you didn't choose. You don't get to control what your parents are like or how annoying your siblings are, and you don't get to choose how they influence your life. You only get to control yourself from killing one of them.
Apart from the fact that they can drive you up a wall, even if you move out of the house, your family is sometimes responsible for some of the beliefs, fears and insecurities that carry on with you for the rest of your life. The overbearing mother, absentee father, slightly racist grandfather…they don't always raise a completely well-adjusted child. And you should be able to ensure yourself against those very real emotional and mental concerns – if you have them.
Acts of envy
It's just like an act of God, only there's absolutely nothing godly about somebody bad-talking you with your boss or lying about you with family or friends. Sometimes there's someone who really wants to damage you emotionally or psychologically, whether it's by taking something from you that they want, proving that they're better than you are, or simply messing with your mind. Sometimes we can't do anything about that person (nothing that will keep us out of jail). If your peace of mind was insurable against sons of guns like that, I'm sure everyone would sign that policy.
Heartbreak
It's so serious, there's even a medical term for it now – takotsubo cardiomyopathy. Yeah, I'm not just talking about what we Trinbagonians call 'tabanca'. There's sometimes a very real depression that people feel when a loved one leaves them or passes away. You even sometimes hear stories about how an elderly woman passes away from that very real heartbreak, when her children put her in a nursing home all alone.
We wish all too often that we could protect ourselves from that sort of emotional loss before we even have to suffer it. When my grandmother passed away, I was pretty young and that was my first close experience with losing someone.
Old age
No, I'm not suggesting that you should get something that prevents you from aging completely, but we do lose a lot from it. For career folks, productivity lessens. For models and actors, your image doesn't stay the same. And for the rest of us who just don't want to go senile…well, there's a chance that we go senile. I don't know about the rest of you, but if I could give returns to my family for taking care of me in my old age, I most certainly would. I mean, they may lose free time and sometimes even time from work or with their own families to make sure that I don't burn down my house or collapse in the street. That deserves something.
The truth is, though, that there are some things that you can never protect yourself against. Life is unpredictable. Family problems, people's jealousy, or even your own good nature are some of the things that simply happen outside of our control, just like thefts and natural disasters. We just learn to get around those things, without even realising what we sometimes lose in these situations.
There are some things that we just have to learn to live with, and other things we need to move away from so we don't get hurt. For me, I know how my family negatively affects me, but I'm sure that's something different for most of you guys.
So what would you insure yourself against if you had the chance? An ex-girlfriend or former friend? A job that you hate or something that stresses you out beyond imagination?
Image via deviantart.net