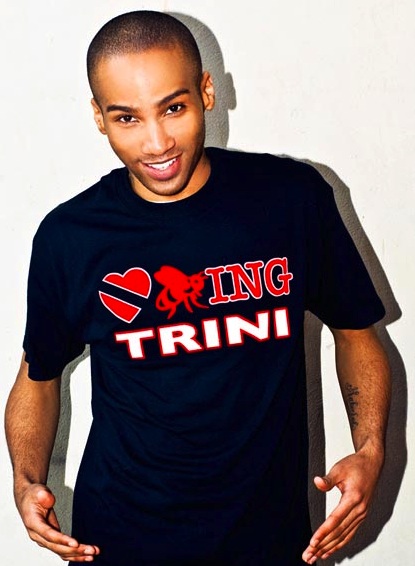 5 Reasons I Love ah Good Trini Man
|
As a single, Trini woman, living abroad, I am not afraid to acknowledge that if I lived in Trinidad I wouldn't be single. In fact, I often joke with my girlfriends that every time I go home to visit, I return to New York City with a new crush and a mini tabanca.
One of my close guy friends (also Trini and residing in the US) often says that the connection with a Trini man is different, and is one that an American – or anyone else for that matter – would find almost impossible to duplicate. I can't completely agree with his statement, but I will admit that there are some things I really appreciate about Trini men.
Now, I'm not saying they're all goodie-two-shoes, because there are good-for-nothing, 'waste-ah-time men' everywhere. However, there are a few qualities that the Trini men I love have in common, which I feel deserve special attention.
1. They can handle the winery
Does this really need an explanation? Given how sexualized our dance form is, a man who can "handle de winery", as we say, just makes you want to take him home to test out those moves horizontally. After all, who wants to waste a well-oiled waist?
Of course a bess wine does not automatically qualify him for a romp after a night out at 51 or a lime on Ariapita Avenue; and while Trini men want sex just as much as any man of another nationality, they have very different approaches on how to get it. They know that if they spend enough time with a woman, and play their cards right, this too will come. Trini men know they have to work for 'it'.
2. They make you laugh
Picong. Small talk. Ole talk. However you put it, most Trinis know how to talk real sh*t, and most Trini men know how to turn on the charm and make you laugh, especially when they start off their story with a mischievous grin. When a man can make you buss yuh belly laughing or spit out the Smirnoff you were sipping on, he's well on his way to making a good impression.
This also ties into some of them being extremely witty, seducing you even further with their charm. I can only imagine that this was passed down through generations, from saga boys who wooed the women with the looks and charm, rather than the type of job they had.
3. They pay attention
This may be because the Trini men I know still live at home with their mothers, and/ or have sisters. Either way, Trini women are a talkative lot and it takes a special skill to not only decipher what we mean, but also remember the really important things that can get lost in the volume of things we say. Believe me, there is nothing more endearing than not having to repeat yourself, or remind your partner of your likes and dislikes.
I think men practise selective listening, but Trini men have this one down to a science. They know that forgetting the 'little things' can have dire consequences, and remembering the simple things, like birthdays and favourite drinks, can result in unexpected, but very desirable benefits.
4. They know when to lead/ be a perfect gentleman
The Trini men I know have managed to put a contemporary spin on old school chivalry. They know that women like me think we don't really need a man's protection, and that we're more than capable of paying for our own drinks, and handling ourselves, when we're out. So they step up in an unassuming way that doesn't threaten our independence, while making it easy for us to accept their leadership.
On my recent trip home, I met one of my guy friends standing on the corner outside Coco Lounge. As we waited for our other friends to arrive, he suggested that we walk a short distance up the street to a neighbouring bar. As I started walking off, he stopped me and said, "You can't do me that. Walk on the inside please". In Trinidad and Tobago, men who were raised right know that you always put the woman on the inside of you away from traffic and danger. He also walked beside me, instead of ahead of me, let me go first – as we made our way through the crowd of people outside the bar, and was at my side to ensure that I navigated the steps into the bar safely. It goes without saying that my drinks were paid for and I never had to remind him of what I was drinking for the rest of the night.
5. They don't state the obvious and they make an effort…
As an attractive woman, I grow weary of men voicing pointless compliments and lewd statements. Trini men, however, have mastered the art of giving compliments, and making a woman feel desired just by the way they look at or hold her (the respectful ones, that is). When they do bother to voice what you suspect they're thinking, it's twice as meaningful and gets them a lot further.
Now, there are those who can't resist the urge to let you know exactly what they're thinking (even when it's entirely 'nasty' and disrespectful). Those are the ones who tempt you to turn into a jammette, and rip into them, but really, they're not worth the effort.
If most women loved football with the absolute passion that I do, I would add love of football to the list. I'd also tell you that most men who love football love a woman who loves football. Any man that can engage me in a good football debate, even if he doesn't agree with me or support my team, gets bonus points. But that's just me.
No man – regardless of his ethnicity or culture – has a perfect disposition. Still, a good Trini man gets my vote any day. As a Trini woman, I'm obviously biased, and my basic justification would be that, if nothing else, Trinidadian men are culturally familiar to me. So I'm more willing to overlook their flaws. Hmmmm… I'm starting to think that if I'm still single at 34, and any of my Trini guy friends are still single, I'll quit my job, pack my bags, head home and propose.
Check out the rest of this week's issue (7/02/11; Issue 44):
Look out for a new issue of Outlish.com every Monday.