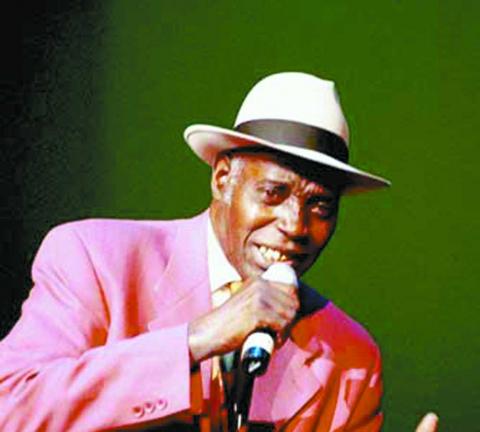 3 Trini Songs I didn't expect to Hear on Finnish radio
|
Only 11 Trinis live in the whole of Finland, the last time anyone checked. Eleven! Well, maybe that's quite a lot of Trinis for a place that's dark and frozen most of the year. Still, I've gotten used to being an anomaly in my travels here.
Even at the airport, they treat me like I'm making it up. Suuuure, there's a place called Trinidad and Tobago. Whatever lady. Is that one or two countries? What part of Africa is that? Taiwan? Togo? Why do you speak English?
So yeah, this is the last place I ever expected to find any trace of anything Trini. But occasionally on road trips, in between Finnish folk music and black metal, I get shocked by a dash of the familiar.
Pan in A Minor by Lord Kitchener
What? Kitch? Turns out I had tuned in to an hour of pan and kaiso. The deejay even explained the invention of the steelpan in the context of Trinidad and Tobago's history. I felt incredibly proud. It also turns out there are pan sides in Finland. One of them, Steelpan Lovers, has competed in Trinidad. The general consensus is that they're pretty good too.
http://www.youtube.com/watch?v=MVCUdjI0CLk
"Finland" by Atilla the Hun
The presence of 1940s calypso on Finnish radio makes sense because of the subject matter of this song. The great kaiso master sings about Russia's attempt to invade Finland during World War II.
"Dictators are ungenerous, their actions highly advantageous
Via sea and land, that's how Red Russia invade Finland"
Tiny Finland, however, repelled great, big Russia's attempt and kicked their butts. This is something most Finns are proud of. A song that immortalizes the event naturally has a place on Finnish radio.
http://www.youtube.com/watch?v=Az4W6ONijI8
Single Forever by KI & Machel Montano
This one…was just absolutely random. I heard it on a show that featured music from various parts of the world. What made them choose this one to represent T&T is beyond me. But, you know, why not?
So yes, Trinis, our presence is felt even in the most unlikely places around the world. Like our athletes (I get free drinks because I'm from the same place as Brian Lara), our musicians do great diplomatic service that benefits us travelers. Cheers to the bright side of globalization.
Image credit: 50tt.guardian.co.tt