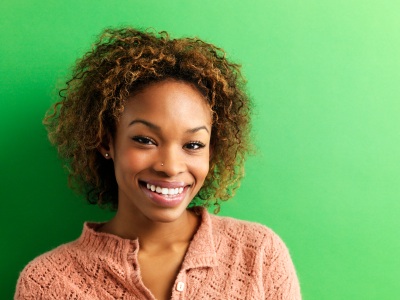 Working and Paying Taxes? Why D Budget matters to Young Trinis
|
I'm not an economist, and I suck at Math. So I'm not going to front about being able to give a professional analysis of the recently presented 2010-2011 National Budget. However, I do think young Trinis should be macoin' how budget decisions affect them, instead of d latest style and fashion.
When you're young, especially as a teen or 20/30-something-year-old, your assessment of the economy is based on your employment status. Tings nice… once yuh wukkin'. If you don't have a job, the economy sucks, and Dookeran, or whoever the Minister of Finance is at the time, needs to wheel and come again.
However, it's one thing to ignore the budget, and then screw yuh pan every time you see tax money deducted from your salary. Dat doh make sense. What makes sense is seeing how you can get some value out of new initiatives proposed by the Government. After all, yuh payin' taxes, so yuh should get something fuh yuh money, right?
Financial Macoin'
If you're a parent, areas like education – paying for box lunch, free laptops etc – are very pertinent, as they affect your children. If you're interested in a particular career path, new developments in the industry will either increase or decrease the opportunities that are available. If you want to further your education, the expansion of GATE and whatever new rules come along affect you.
"It's one thing to ignore the budget, and then screw yuh pan every time you see tax money deducted from your salary."
They're planning to build an integrated campus to house UWI, UTT, and COSTAATT in Tobago. Bago youths can stop travelling to Trinidad every week for classes, which they do. That's a monthly expense gone right there. And let's not forget savings and investments. Which industries are set for high performance, and may be good options for stocks?
For those who want to purchase their first home, the proposed tax allowance of $18,000 per household on mortgage interest for first-time homeowners is something to watch. These are just some of the things to consider.
Life isn't just about clubbing, and moving through the daily routine of work, gym, and watching cable, DirecTV or whatever it is you watch. I'm sure Johnny Soong of Club Zen, Stephen Marhue of 51 Degrees, and all the other businessmen who make money off of us pay attention to the budget to see how it could affect their operations. So, if they do it, why can't we?
Sniff out opportunities, and learn about the economy. Follow headlines about GDP, unemployment, social programmes, and other key areas. Read credible commentaries. Listen to debates.
From what I remember from my Intro to Macroeconomics course in Year 1 UWI (which I passed by the way; I so failed Micro), the national budget looks at things from the macro view, meaning how does the large picture affect everyone, financially and socially, and enable you to move on up?
Opportunities for Employees and Aspiring Entrepreneurs
New developments in various industries can bring new opportunities for the employed and unemployed. Likewise, entrepreneurs at all levels – hustlers, aspiring and established – can get in on the action. Dooks says they'll be building a tunnel from Tunapuna to Maracas. Are they allowing vendors down dey? Look an opportunity right there. Ok. I kid. I kid. But you get the point I'm trying to make. Identify opportunities. One of the budget initiatives may give you an idea for a new business, or you could submit a proposal to be contracted for projects.
In the Budget Presentation, Dooks said: "We need a revolution in entrepreneurship, particularly among young people". Don't just wait for the Government to make it happen. Get on their tails, and light a fire under their a$$, by getting yourself in order.
"Some youths have big ideas about the sort of businesses they want to start."
Some youths have big ideas about the sort of businesses they want to start. My younger bro is 24. One of his friends called the other day, telling me about a plan he has for a business. He needs startup capital. There's the "$10 Million Innovation Financing Facility to allow individuals with pioneering business ideas the infrastructure to build their concepts", and an increase of grants through the expansion of the Research and Development Facility of the Business Development Company (BDC). These are some of the budget items aspiring entrepreneurs can explore to see how they can get some assistance.
Dooks spoke about culture, additional funding for the music industry, and support for the local, fashion industry. How can aspiring artistes and burgeoning designers access and benefit from these support systems? When you have young, local acts having problems with getting their royalties (Check this piece on Highway Records), it's obvious that young artistes keep getting fight down. However, paying attention to new developments could work to their advantage.
We always hear politicians blab about "We'll help this industry; we'll help that industry", and years after, the rhetoric still continues. However, there's room for everyone to find a way to get a slice of whatever pie is presented. Run in the kitchen. Hide under the table. Do whatever, but find a way to get a big chunk, and not just the scraps that fall.
Yes you can complain about the Government, ignore 'd budget', or complain about the one piece of the budget you heard about, but stop totin' on what you don't like, and see what's in it for you. After all, yuh payin' taxes.