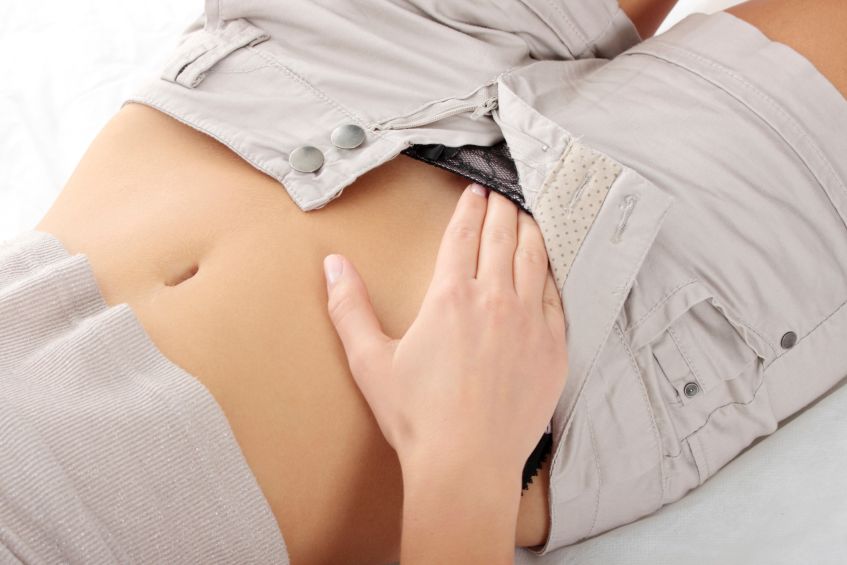 Why I Started Masturbating in My 30s
|
The word was simple, but it carried a lot of meaning for my friend when she read it in the 12 a.m. text I had sent. She knew its meaning, and she was elated for me. I'd had my first self-induced orgasm. Wink, wink, smile, smile!
For the select few of my friends who knew my inhibitions about the dirty word 'masturbation', it was a huge accomplishment. But for the rest of you reading this, it may come as a surprise that an early-thirty-something-year-old woman would only now be experimenting with masturbation. So let me back up a bit, and give you the run-down.
"…it may come as a surprise that an early-thirty-something-year-old woman would only now be experimenting with masturbation"
I won't say that I came from a strict religious background where sex was a dirty word…that would be a huge lie. My mother was very outspoken and liberal in her discussions on the topic. And my many brothers and sisters were just as liberal. So I don't know how, when it came to my own sex life, things were suddenly taboo. I mean, my mother knew when I first had sex, and I received a three-page letter on the virtues of preserving my virginity shortly after. Ahhh, mom…it's kinda too late for that lecture, don't yah think?
Maybe that three-page lecture worked on my subconscious somehow. Or maybe it was all those Mills and Boons I read as a teenager that gave me an idealistic preconception that the man, your knight in shining armour, was all you needed to satisfy you in bed. Or maybe it was those few influential years at Catholic School, with Sister repeatedly telling us we were all doomed to eternal damnation for our lustful sins, that played a part in creating this stigma that I had about masturbation. Whatever it was, it was successful in preventing me from experimenting for years. Not just in masturbation, but in the more adventurous aspects of sex. Role playing, certain positions, watching porn and even toys weren't things I'd consider.
I guess as a teenager or young adult, it might not have been a big deal either. During those years, I was now getting to know myself, as a sexual being, and some things just made me uncomfortable. Then later on, when I got into a committed relationship, it didn't seem to matter as much. (I can hear you all gasping in utter disbelief at my naivety.) But in my committed relationship, while we did get around to trying certain positions, which he mostly initiated, there was still something lacking. I thought it was foreplay on his part. I realize now that it had a lot to do with me. Maybe it was my lack of experience or lack of desire to experiment more.
"Maybe it was my lack of experience or lack of desire to experiment more."
I often wondered where my sex drive from my pre-committed/pre-shacked-up years had gone. Then, when my daughter came along, that just shot a lot of potential sexual adventures through the door. One just doesn't up and experiment with masturbation or the likes, when one has a child. Or so I felt anyway.
Besides, when you have a child in the picture, and you finally get them out of the house or way, your primary concern is how quickly you can get things rolling so that you can actually have sex. There's no time to consider toys or new positions. Or so I thought.
So now you are wondering…what has changed? Why choose now to experiment?
Well I'm now recently single. I'm in my 30s, and I am totally convinced that what they say about a woman reaching her sexual peak in her 30s must be true. I feel so sexual – screw it – so damn horny – all of a sudden and all of the time, that I often wonder…WHAT THE HELL is going on with me?
I see a sexy man and I think of all sorts of positions I'd like to try with him. And, I want to try positions on him, not the other way around. (By the way, did you know that Cosmopolitan has an online challenge of different positions you should try with your spouse to spice things up? It's based on the Kama-Sutra books. I've read it. It is quite enlightening for the unenlightened like me.)
Okay, back on track.
So this takes me back to the question…why choose now? Well aside from the sudden heightened sexual awareness, I've discovered that my friends can be a wonderful source of knowledge and support.
"… no guys' names are called or their sexual abilities questioned…"
Quite by chance, we developed this ongoing discussion panel, dubbed 'The Vagina Monologues', where we get together (yes with a few cocktails on hand) to discuss sex. Mind you, no guys' names are called or their sexual abilities questioned (even though we know who's boyfriend is who).
The topic focuses on the actual act and how we, as the women, can go about making it a mutually satisfying experience for ourselves and our partners. Our topics can go from seemingly innocent questions, to the downright racy, nitty-gritty of who likes to do what with whom, and how and what that person can do to heighten their experience. And so, this is where I come in, apparently.
With my new single status…I'm the perfect sounding board. And of course, I'm lapping it up like a thirsty puppy. Unfortunately, my newfound, single status doesn't give me free range to experiment as much as I'd like…because I still have a young daughter who must take priority in my life. So my sexual adventures are now limited to….you guessed it…self-exploration aka masturbation. And now, with my new birthday gift (a lipstick vibrator), I've really been exploring.
Now I must say, that because of my whole newfound path to self-discovery…both emotionally and physically…that I may sound all gung-ho on all things sexual and experimental. But let's face it – it took me 30-plus years to reach to this point, and I never even thought of myself as a prude before. I just knew that there were some things I liked, and I was willing to try and some things I wasn't quite comfortable doing.
While I now totally advocate girlfriend or boyfriend discussion panels on sex, and know how easy it is find information on the world wide web and be enthralled by all the Hollywood hype on sex these days, there are still many people out there who are not willing to step out of their comfort zone and experiment. This is something that – I'm learning – isn't really as shocking as I thought. Although people are more sexually liberal nowadays, there are people who don't often think about sex, and where they can get it.
It makes me wonder though…Is it really my age and supposed sexual peaking that's made me more open to masturbation? And are there other women out there who are feeling the temptation to experiment, as they get older? Or do they see the risqué aspects to sexual satisfaction as something left to their youthful days?
What do you feel? Are you feeling the urge now? Were you more adventurous when you were younger, or not all? Do you think you'll ever be more adventurous and experimental with sex or masturbation?