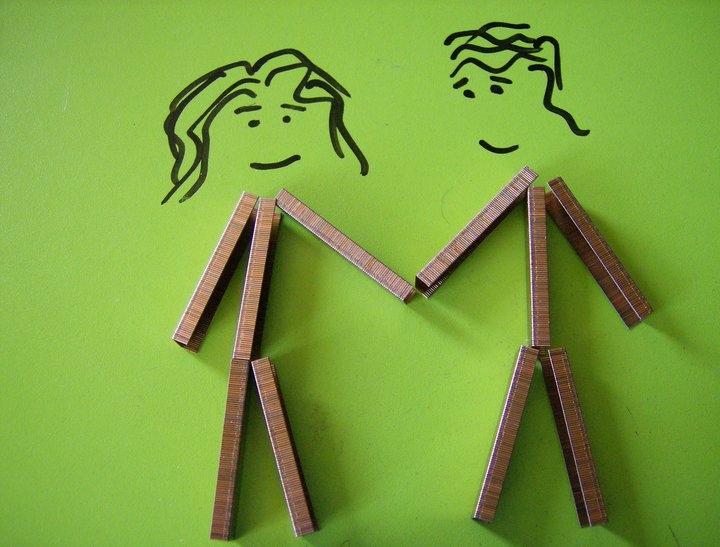 What a monk taught me about love
|
In secondary school, my math tutor, Brother Andrew, had one of his many 'life's lessons' talks with us. He stood in front of the class, wearing a blue, short-sleeved shirt, khaki pants and an eight-month, pregnant belly, and said: "Young men, there's something you need to know about women; your first rarely turns out to be the one, so go out there and have fun while growing up. The average person will date about ten persons in their lifetime before they meet that special one they actually love".
The class sat there staring into this old man's blue eyes then looking around with a frown to see who else was confused. I can't recall what prompted that particular piece of advice but it really had us thinking.
Let's put this into perspective. Firstly, I attended an all boys, Catholic school called St. Martin's Secondary in Grenada. Secondly, Brother Andrew was one of our many brothers who came from the United States to teach at our school. All of these old men lived at a residence on a hill; none of them were married. So how could a woman-less old man give us advice about women and love, we thought? Being located opposite St Joseph's Convent, the female equivalent to our school, we would always hang on to the wire fence, and fantasize about the many girls, and which one we loved. Poor us, we had no clue of the gravity of the "L" word. Just a semester before, my circle of friends were introduced to the woman's body – *smiles* yeah

– all 2000 crevices! Michael was the instigator, he supplied us with a page from a Playboy magazine he had stolen from his older brother's stack. This one page was shared among us, with every man getting a piece. I remembered receiving the nipple, and oh boy did I have a fruitful weekend. As teenagers obsessed with the opposite sex, all we could think about was getting one of our own.
"Poor us, we had no clue of the gravity of the 'L' word"
It's only now I understand what that old fart was telling us. When you think it's love, it normally isn't. If only Brother Andrew was here to impart some of his knowledge on a few of my younger Facebook friends. Every post these girls make is about love. "I love my boo." "I can't live without him." "I love my hubby, my heart beats only for him." "I don't know what my life would have been without him". Your life would be just fine without him thank you.
At 21 what do you know about love? If my girl child makes statements like those I would wring her ears. I rather hear you like the guy, you have a crush, or you're dating – all that I can stomach. But love? Until this day I don't fully understand love, and I'm knocking on 30 years. That's a word I stay far from. I know of like, lust, libido, leather and lotion (at 28 that product still comes in handy). Live your life, and date, but don't go all crazy with what you believe is love. One of my good friends got married at age 19; her parents are criminals. When she opens her eyes ten years later, she will be so miserable, and that's where the infidelity begins. It sickens me to see pictures of young couples kissing and all 'lovey dovey' on Facebook.
People are so consumed by being in love that they forget to take the time to enjoy the journey to finding someone special. Just because I prefer to shun the "lovey doveyness", doesn't mean that I don't believe that some people can genuinely find a great partner to love. The point, however, is that you won't find love at the first go, and there's a very high chance that you'll need some failed relationships to teach you all about love. Lust and infatuation are precursors to really getting the gist of this thing called love, meaning that over the course of your relationships and romantic liaisons, you begin to understand the difference between magnetic attraction and genuinely caring for someone, and what it really takes to love someone. Like Brother Andrew said, for most of us, the first person we meet won't necessarily be our true love. So why not have fun (responsible fun) along the way, and not worry about love? If you just relax and take your time, then true love will find you.
Image credit: sxc.hu