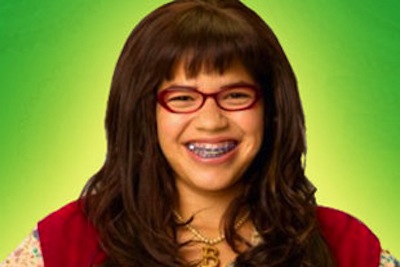 Ugly Duckling Syndrome: Swimming in Issues?
|
As a pre-teen, being popular in school, or any social setting, depends on how good yuh look…if yuh have dougla hair (good hair)…if you wear the latest fashions to school (probably a Travel Fox in my era), and having some kind of aura that attracted the masses of wanna-be peers to you.  You just had it.
Me? I was awkward. I had Coca-Cola-thick glasses (still do), was knock-kneed with thin ankles (still am), had acne (thankfully no more), and had a personality that definitely screamed "ugly duckling" (may still have some lingering). And that I was. An ugly duckling. I only needed metal braces encaging my teeth to complete the look.
The ugly duckling syndrome is what most people use to describe late bloomers – ugly now, pretty later – hopefully! I was not pretty. At least through my own eyes. And my un-prettiness kept me so shy, that I didn't speak to many people in my class. And the less I spoke, the more I observed around me.
Being that I have firsthand experience on what being an ugly duckling is, I'll share with you what some ugly ducklings have to endure, and how we overcome.
Underneath the aesthetics, or genetic makeup of the ugly duckling lies a sweet-spirited, gentle, outgoing person, who's just hoping to have the chance to fit in with the 'in' crowd. And we know how secondary schools – Compre and convents alike – have their cliques.
Back in my day, the 'in' crowd was the crew that made suede Pumas the king of shoes, and made coming to school (St. James Secondary) very difficult. It was no fun when you're the butt of almost everyone's jokes. So keeping away from groups of more than three was the safest thing for a 'duckling'. I wasn't teased much, because my sister was popular, but I had my fair share of the four-eyed jokes, and the "you look like you're wearing magnifying glass on yuh face" jokes to last me throughout Form Two.
Then there's the boyfriend/girlfriend issue. WE HAD NONE. Basically. We had the privilege of living vicariously through other people. When they held hands, we imagined holding hands with the cutest boy/girl in school. When they kissed, we sadly had only the back of our hands to practise on. And when the couples went Globe (movies), we had the honour of over hearing, or eavesdropping on the stories of how they hugged up and drag tongue throughout the whole movie. They had a life. We longed for one that didn't entail reading encyclopaedias, crocheting and drawing all the characters in the Archie Comics.
Sad, I know. But true. As thick as my glasses were, I couldn't see a boyfriend in my life anytime before I turned 40, but so far I have six years to go and I still haven't found one. Okay…I got one. Then, I got married, divorced, fell in love, lost love, and now I'm waiting on love, AGAIN.
Despite the preteen days that I had of being an ugly duckling, at some point, possibly between sleep and wake, my beauty decided to catch up with my body. I miraculously blossomed into a vixen, if I might toot my own horn.
At about age 16 or so, I discovered contact lenses, that I had breasts, and that my waist curved into my hips alongside a flat stomach. And my skin was flawless. I learned to embrace my knocked knees and thin ankles (thanks to Karyn Parsons from "The Fresh Prince of Bel Air"). Yuh couldn't tell me nuttin. I was fitting in well with the 'cool' people. Hell, this transformation made me one of the cool people. By this time, my family and I had already migrated to the US, and we'd been living there just over two years, so you know I had even greater freedom to express my newfound confidence, replacing my St. James Sec uniform for casual wear.
The movies on TV show you that the ugly ducklings go on a rampage and make the people who teased them pay for what they did to them. I could have, but I didn't waste time on that. I blushed over the crushes that I had. I enjoyed pecks on the lips, and holding hands, while walking to class with my *cough cough* boyfriend. And I enjoyed hanging out with my friends, my crew, my posse. I was over popular.
But I must say the highlight of my late bloomer effect was being a part of the cheerleading team. If you've watched any movie depicting the life of a high-school teenager, the popular beautiful girls were on the cheerleading team. And for some reason, for this ugly duckling from Trinidad, that was the official induction into being pretty and popular.
See boys and girls, being popular didn't mean sleeping around with Tom, Dick and Harry…and sometimes Paul.
One thing I can tell you for sure is that I'm a lot more confident about myself. I still don't speak up much, as I tend to have my shy, introverted moments. But it's not as bad as it was when I hid behind my Coca Cola lenses. And my confidence is more directed to my career.
One downside of being an ugly duckling and blooming late is that somewhere in between my newfound popularity and attractiveness, I still have moments where I feel un-pretty. I guess it's deeply engrained. It's almost as if it plays tricks on me. There are times I'll dress, and see the Blanche Devereaux in me, a hot sexy mama. And then there are times I swear I'm a back in my pre-teen body. It puts a damper on things. It would prevent me from wanting to go out. It may cause me to change my outfit a few times before I leave to go out, or just keep me in a sour mood for the night, and make the evening a pill to swallow.
Many of my friends refuse to believe that I was an ugly duckling. I've heard, "Nah, you? Never", and "Show me the pics, I need proof", and I even heard, "But you're such a nice person". As if being ugly, means a person is mean spirited…although, some people claim that ugly ducklings, for the most part, are 'nice' people because their personality was their main asset, and thus the 'niceness' carries over into their adult life, even when they've discovered their inner diva or stud.
However, some ugly ducklings let their newfound popularity go to their heads too, and become 'meanies'. Why? Well part of having ugly duckling syndrome means that some people forever need validation to boost their confidence, and are unable to boost their self esteem.
Being an ugly duckling is something I look back on constantly. I've grown a lot. I've changed a lot, and I've become more confident – all for the better. I'm still working on the shyness, but I'm living the fairytale ending. As with everything in life, you can choose to either swim or drown in your issues, whether you're an ugly duckling or a swan.