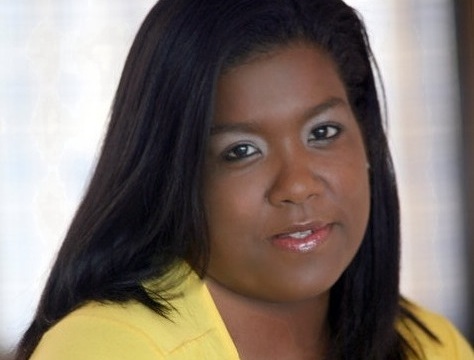 TTFashionista: Fashion meets tech savvy
|
TTFashionista.com founder Karen McElroy talks about marketing a business online.
Roughly 18 months ago, Internet addict and fashion diva Karen McElroy found a way to blend her passions into one business: TTFashionista.com (TTF).
The easy-to-navigate, eye-catching website offers brand-name women's clothing and accessories at attractive prices. No credit card? No problem. You can use Google checkout or pay on delivery of the item.
What's even more amazing is that although Trini-born McElroy runs TTF for mainly T&T consumers, she herself is based in New York. So she takes orders, orders stock, and interacts with her clientele largely online. However, TTF has a small warehouse space in Curepe, and McElroy visits a few times each year.
Since the T&T market is still relatively cautious about buying online, TTF has had a unique challenge: how do you build a clientele in cyberspace? I interviewed McElroy (via e-mail, of course!) to ask her how she tackles her entrepreneurial difficulties in virtual reality.
O: Online businesses are new to T&T. What are some of the challenges you've faced in running TTF and how did you solve them?
Karen McElroy (KM): Marketing and time management are two of the biggest problems I've had to deal with after getting the site up and running. I am not completely sure that any of the problems are solved; I like to see them as constant work in progresses.
I was unsure about how to begin marketing an online business. I hired a PR firm and got the word out there about who we were. Then I set about trying to figure out who exactly our target market was. Not every woman with a credit card will shop; some people will shop but never online! Instead of using newspaper ads or TV commercials, I found my target market online: blogging, tweeting, Facebooking, and, of course, shopping!
Time management is an ongoing struggle. On the outside it looks simple: just set up a website and sell. The entire process of getting an item ready for sale can be tedious, so it's always a constant struggle to manage my time in the most effective way and learning to trust others to get the job done.
O: You use Facebook, Twitter and MySpace to connect with customers and promote TTF. Why'd you choose to go that route?
KM: I believe these three social networking sites are where my target market in Trinidad can be reached. Nearly everyone is on Facebook. And while Twitter is new to some, there is a Trini community there. MySpace is no longer as popular as it once was, but it's still the go to place for musicians and other artistes.
O: Has business grown from using online networks for promotion? If so, give us a average percentage or give us a guesstimate of how many people have found your site from Facebook, MySpace, Twitter etc.
KM: Yes, business has grown and continues to grow. Facebook sends a weekly update to page owners giving weekly statistics and comparing the new numbers to the last week's stats. So you know if you're growing or declining or staying the same and can then make changes as necessary. For instance, the most recent update told me that the TTF page had +188 likes this week (5,524 total likes) and 1,514 page views this week compared to 914 page views last week.
O: You've come up with some interesting strategies to keep your social media audience plugged into TT Fashionista. Share them with us.
KM: On our Facebook Page, we have weekly contests; we share new emerging trends with tips for making them wearable in the Caribbean region. On Twitter, we sort of do a behind the scenes approach to what's going on both with me personally and TTF.
I do my best to respond to all questions. In all my research I've found that if people have a relationship with you, they will trust and do business with you.
O: How did you come up with these strategies and become so savvy on these networks? Have you read any books, blogs or articles about marketing using social media that were helpful?
KM: I wouldn't say I'm completely savvy because I like to see this as a continuous learning experience. So I have read and continue to read numerous articles, blogs and studies about the effectiveness of social media. I follow Ted Rubin on Twitter and read his blogs; for me he is the best on social marketing. I also read ChrisBrogan.com, Leveragingideas.com and books like The Social Media Bible: Tactics, Tools, and Strategies for Business Success by Lon Safko and David K. Brake.
I have also followed other businesses and saw what was working effectively for them. Facebook offers case studies on companies that have effectively used their fan pages to grow interest in their business. Building a relationship with existing and future customers is the true value and strength of social media/marketing. Studies show that people who follow businesses on Facebook or Twitter are more likely to purchase from them and also recommend them to others.
O: Sounds like a lot of T&T business need to start networking online! So what are your plans for expansion of the business? Do those plans include any new online strategies?
KM: My expansion plans at the moment is to give customers what they're asking for. Right now their biggest request is access to more sizes, so we're working on finding vendors that can provide a wider variety of sizes.
I am seriously considering starting a TTF blog but I want it to be different from other fashion blogs out there. I'd also like to give customers, fans and followers an opportunity to share their talents. Many of my customers are excellent stylists and I think I can use the blog to give them a platform to share what they do with everyone!
O: What are some of your last words of advice to other entrepreneurs who want build a larger clientele?
KM: There is no one correct way to go about problem solving. You need to come up with a solution that you can live with. And it may not always be the outcome you prefer, so always have a Plan B and C on hand. Think about who your customers are and what will interest and engage them. And then engage, interact and repeat!
To stay linked to everything TTFashionista, check out the Facebook page facebook.com/TTFashionistadotcom.
Author bio: Desiree Seebaran is a freelance writer and publications manager who is always on the look out for the next big project. She's written for publications like Caribbean Beat, and Who's Who of Trinidad & Tobago, and most recently edited a children's book. You can check out her blog dingolay-des.blogspot.com.
Photos courtesy Karen Mc Elroy.