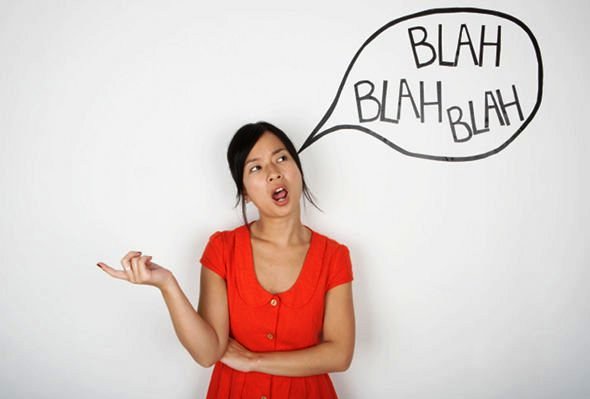 Things Trinis Say: What They Really Mean
|
Trinbagonians. We prompted John Mendes to craft a dictionary named "Côté ci Côté là", which carries readers over the ridges of our lexicon. But the complexities in the way we communicate transcend the mere use of words that foreigners do not comprehend.
Not only does our Creole-Hindi-Spanish hybrid often fall short of English, but decoding the Trinbagonian also requires scrupulous attention to enunciation, posture and hand movements. On our islands, language is as much execution as it is content – less about vocabulary, and more about its context. But alas, an undercurrent binds each and every Trinbagonian, such that when we speak, we can usually understand the unspoken.
Trinbagonian code comes alive as early as sunrise
Trinbagonian code comes alive as early as sunrise, as your grandmother sits in the gallery. Her companion two houses down calls to her, "Neighbour, how yuh going?" Your grandmother responds, "Poke-ah-poke my dear; yuh know after one time is a next". What granny is really saying is that the 'sugar' teetering between high and dangerously high, the knees are weak beyond articulation, and the arthritis senses the looming rain. But, since the house has rice, flour, sugar and oil, and the good Lord has spared her another morning, she will not complain.
Two hours later, you're having breakfast. Your brother is moving towards the door, and shouts out to no one in particular, "Ah going up de road". Without being told, you know that this road can mean the street leading to the corner grocery, or the Solomon Hochoy Highway straight on to Curepe. But, since he prefaced his statement with an "alright allyuh", you are confident that his journey will be a long one.
You're now on your way to work, and the lady sitting next to you in the taxi answers her cell phone. A loud, spirited conversation unfolds, and the lady barks into the receiver, "I eh able, I done with she". You know that a curt "she" means that the person might get back in the lady's good graces next week. However, since the lady is stretching the word so that it's becoming "sheeeeeeee", you know that this is serious business.
"Dais you right dey, tall man"
Traffic has now slowed. The taxi driver appears to be resisting the urge to pound the horn. He throws his hand out the window, and points his palm to the heavens exclaiming, "Like this man buy he license or wah". Unfortunately, for us as a society, you know that the driver is really saying one of two things. Either he means, "drive yuh car nah man", or he's considering the very real possibility that the driver did indeed purchase his license.
During the short walk from the taxi stand to the office, you observe that street vendors are already preparing for the arduous day ahead. Across the street, you watch a vendor throw a jersey on a passerby's chest, proclaiming, "Dais you right dey, tall man". A middle-aged woman selling rolled gold chains admonishes you, "Darlin' ah find yuh neck lookin' bare". Ironically, they are both saying the same thing: "You know I am lying to you. I know I am lying to you. But oh gosh, yuh dress up nice, nice and you can't give meh a sale self?"
Just as you settle down to work, you receive a text message from your co-worker: "tell the boss I have upset stomach". At once, you interpret your friend's text to mean, "the rain done start to fall by me and I will ketch too much hell for a taxi this evening".
Tired of schwinging up next to taxi riders, and becoming privy to their raucous telephone conversations, you decide to use your lunch break to enquire about a loan for a car. The gentleman in front of you is making a withdrawal, and the bank teller begins giving him hundred dollar bills.
"Buss it up for meh dey", he tells her.
Her head rears back, and her face bears the obvious signs of bewilderment. You sense her going through her mental rolodex of "Trini to English" translations. When the gentleman points to the money and repeats, "Buss it for meh dey, nah", she responds with an understanding, "aww haw". The teller then replaces the hundred dollar bills with purple notes.
You are now at the front of the line, and you offer the teller an estimation of the cost of your future car. She pauses, and looks around the bank in earnest.
"Here what", she says. "Pass back after lunch."
Because you know the code; you are well aware that what the teller is really saying is, "there's only one person at the bank who handles loans; come back in the morning because I think she left for the day to beat the rain; you can take a loan pamphlet on the way out to feel as if you achieved something".
It's been a trying day. You walk into the house just as the news is in full swing. A reporter is leaning into a Minister's face, asking him a question.
"I lack the capability to comment at this present time, because we have not yet had a parliamentary briefing on the matter, nor have I received the requisite, corresponding documents from my Ministerial colleague or the relevant authorities," the Minister responds.
As he rushes away from the microphone, and jumps into his Prado, you understand that his statement was code for, "woman, if you feel you gettin' me to talk 'bout this bacchanal, yuh lie". And as the newscaster offers a closing, "investigations are continuing", you know too well that this matter will never be addressed again.
While some may compare cracking Trinbagonian code to deciphering hieroglyphics, it's become second nature to us, really. We may not always agree with what our fellow man says, approve of his choice of expression, or be pleased with the implications of his words. But, we will appreciate his lyricism, marvel at his antics, and fondly understand the nuances and subtleties of a language uniquely our own.
Image via venusbuzz.com