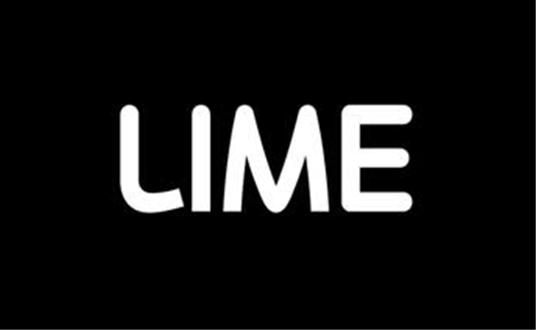 The Trinbagonian Mentality: We Like It So
|
In 1981, the Mighty Sparrow launched a song called "We like it so (Steal Beam)". He sang about all the abominations we Trinbagonians have contended with from dawn to dusk, and his lyrics included a few things, which you'll agree, we've become accustomed to, but still find annoying. He sang:
"Yuh pipe eh have no water… yuh pay too much for butter
Agriculture is in a state… planning is inadequate
Hospitals have no linen… is brown paper they using
Bribery and corruption… controlling every decision
We grieving with frustration… through mal-administration
Take yuh steal beam and go."
The punchline chiming in at the end of each verse was: "We know… we like it so… we free."

Hmmm… not very promising. In fact, this doesn't sound much different from the complaints we've been hearing over the past few years or even today for that matter. Why are we still grappling with the same issues? Here's a thought – OUR MENTALITY! Yep, I said it, and guess what? It's time to hold ourselves accountable.
Somehow, for the past 50 years, we've managed to propagate, from one generation to the next, the kind of mentality that has enabled the never-ending saga of the problems our country faces. Yes, I agree we've progressed commercially, but not as a people – not in the way a nation stands together when it wants to affect change. Why is that?
In the days of Dr. Eric Williams' leadership, it was reported that the former Prime Minister of Singapore, Lee Kuan Yew, during a visit to Trinidad, said that T&T could not progress because of our "Carnival mentality", a term now coined often enough to describe Trinbagonians and our ways. This statement was hard to ignore, and you could well imagine my indignation after reading it. Moments later, though, I found myself contemplating the truth of his words.
In fact, Kuan Yew wasn't the only one to dub Trinbagonians as having a Carnival culture. The University of the West Indies did a study, "Recognition of Cultural Behaviours in Trinidad and Tobago", in 2004, which listed 'Carnival mentality', as one of the characteristics of cultural behaviours in T&T.
It stated that the "Carnival mentality was seen as having two dimensions: during Carnival season and outside the carnival period". Outside of the Carnival season, this mentality manifested into a "non-stop, party mentality" that was practised throughout the year, where every event or occasion was treated as an excuse "to lime or party". It was also seen as having filtered into the workplace (surprise, surprise) "where individuals have a very slack, laid back or 'don't give a damn' attitude towards work".
So, have we been enablers of our problems in T&T because of a "Carnival mentality"? Let's look at how things work.
Here, everyting is ah small ting – rules included. The general mentality dictates that everything miserable in Trinidad and Tobago has become an accepted way of existence – everything from days without water in certain parts of the country to the dilapidated state of our roads, the corruption in our system, wanton littering and disregard for the environment, poor customer service, and, let's not forget, our high crime rate. What was Sparrow's take on it again? "We know, but we like it so. We free."
As a Trini, I cannot deny the truth in this 'Carnival mentality' debate; but having said that, I also have to acknowledge the fact that there are many intelligent Trinbagonians who are hard working and more than dedicated to their jobs. Still, dis eh no Disneyland, and my name is not Mickey Mouse. So, I decided to get some more insight.
Where does this aspect of our mentality or behaviour come from? A friend told me that the problem was not our mentality; the problem was our culture. According to him, "Today, it's a very selfish, inconsiderate and take what you can get culture, compounded by the fact that we just don't like to follow rules". This, by the way, is behaviour our leaders have gotten away with… for how many decades now?
As much as I may agree with this outlook, I wondered about other possible explanations, so I dug deeper, all the way into our colonial days. It was here I discovered a new term used to describe our Trinbagonian ways – 'colonial mentality', which refers to the deep-rooted results of forced submission, and the effect it has had on the psyche of its victims.
I suppose anything would be better than forced submission, and breaking social and legal rules, thus opposing our colonial masters, brought us closer to freedom. Those acts of defiance at the time were not only seen as okay, but necessary for survival.
Unfortunately, though, we've ignored the greater lesson, which is that breaking rules during our colonial days served its purpose then, for survival, and ultimately freedom. Decades later, this mentality is outdated; yet, we've continued to successfully pass it on from one generation to the next. Instead of breaking the rules, we should have broken the submission that would have enabled us to push for change and adherence to rules, thus bringing about progress in T&T.
And so here we stand today at the pit of the cesspit of all places, having to contend with the mess that we've created because of our continued submission, 'is ah small ting' attitude, total defiance of rules and our Carnival/colonial mentality, paralleled with decades of leadership that could only be dreamt up in some cartoon chronicle.
Our existence today is similar to that of our colonial days. We're still focused on survival. Surviving in our homes with our burglar proofing. Surviving the dilapidated roads and the insane drivers on it. Surviving for days without water in some parts of the country. Surviving the rude mentality in many of our businesses and Government agencies, and surviving in a country with one of the highest kidnapping and murder rates in the world!
What we have is a country that is more than capable of greatness, but the only thing holding us back is our approach to change and challenges. Yuh know, that thing that people say separates the "First World" from the "Third World"? For some, the change in the Government last year brought about a sense of hope, but folks change eh go happen if the people are not on board. And for the people to be on board, there needs to be a shift in our mentality – one that seeks to enhance our country and not drag us further down into an abyss of hopelessness.
Trinbagonians may want to reconsider their ideas on attitude because this current Carnival/colonial Trinbagonian mentality comes at a great price and as a people, we should be far more powerful now. I've seen some Trinbagonians demonstrate the kind of mentality that it takes to bring about change. Unfortunately, as with everything in life, when the numbers are low… so is the impact.
It's time we ask ourselves some questions and provide solutions to the answers. We've been our own masters for the past 50 years, with the ability to set new standards and follow the rules we've established, but somehow we've remained slaves to acceptance. Bob Marley was only 35 when he echoed the words, "emancipate yourselves from mental slavery", which are still so pertinent today.
We keep saying that change starts with 'the people', but when and how can we significantly improve our mentality as a nation, and translate it into real, tangible action? Or is that, when it comes to progress, it doesn't matter how long it takes, 'cause we like it so'?
Check out the rest of this week's issue (21/3/11; Issue 49):
Look out for a new issue of Outlish.com every Monday!