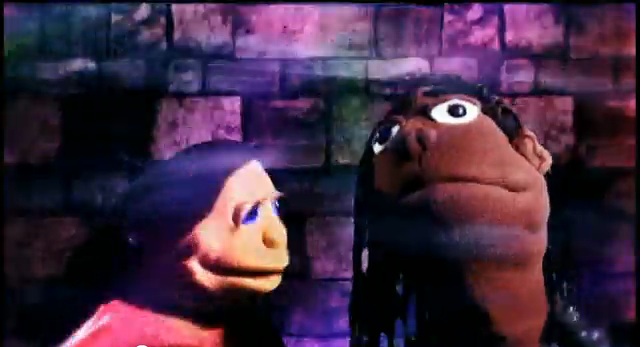 The Most Memorable Trini Viral Videos of 2010
|
Blame it on an abundance of boredom, creativity, or attention-seekers, but ever since the explosion of the viral video in T&T a few years ago, we have been entertained by the likes of JW with the "Hardest Hard" in 2008, and then trinitoons' "Vendor Rivalry"  in 2009. But 2010 was the year of the viral video.
Each one was full of comedy, some were filled with 'WTF' moments, and some, well you can judge for yourself… here is a list of the most memorable ones we thought had to go down in the history books, in no particular order:
Note: All views are as of Sunday December 19, 2010.
1. 'Dr.' Pastor Entrepreneur Trevor Sayers: Stamina Man
Uploaded: January 2010
Number of views: 48,544
I real doh understand this one, he had less views than some of the other videos, but oh my word, he was big in the dance! This one was purely based on the numerous WTF moments, from running from lions, shaking gates, kissing trees, rocking on see-saws, running and treadmills, and the pot hound, who looked like he was begging for someone to save him from the madness.
Add the TV ads (why did they let this man on TV?), the billboards, the Facebook group supporting him for Road March, and the fact that some music trucks played it on Carnival Monday and Tuesday, Trevor felt like a bite-up shilling. A youthman, Jemel Cummings, even did a Stamina Man spoof afterwards, and got 16,744 views. Oh, and Stamina Man even went up for elections – in St. Ann's. God bless you and I love you.
2. Sorrel Boyz: Yuh wuh sum sorrel or wha
Uploaded: January 2010
Number of views: 206,396
Three fellas. A kitchen. Some sorrel. A cell phone, and boom. The Sorrel Boyz were born. Now known as Global Siege, they parlayed their popularity (think 33,974 Facebook fans) into a growing music career, and made a remix for Vybez Kartel and Popcaan's "Clarks" called "Ugly Gyal". And with 136,457 views, yuh really have to ask "wha de mudda a@&" because these two videos have propelled them to local stardom, and with "Harder", a pretty decent entry for 2011 Carnival season, who knows what they will hit us with next.
3. Buhwuhmoder: Trini Slap Chop
Uploaded: July 2010
Number of views: 786,507
Buhwuhmoder is another one that created a "WTF" moment for me. Yuh know it was late one night and this dude was bored, because if you listen closely in the beginning of the video you could hear the crickets in the background big and bold. But there is no way I could hate on how he was also able to capitalise on the popularity of his video, because I know I goin' and make some girls bend right over when I home for Carnival! Buhwuhmoder recently teamed up with the Jamaican Slap chop creator to do a follow-up for Slap Chop called "Trini Jamaica War". Is there more to come from these two?
4. Zuki and Tim Tim Make a Flying Entry
Uploaded: February 2010
Number of views: 13,693
So after the popularity of "Een d Mas" advertisements, and Holiday Foods promotions, Zuki and Tim Tim decided to bring out a Carnival tune. It was popular. Probably as popular as this video of Zuki flying over the stage, onto the ground, too.
5. JW and Blaze: Palance
Uploaded: June 2010
Number of views: 104,256
This list would not be complete without Carnival 2K10's Road March winners, JW and Blaze, especially since I think the viral videos (approximately 450,000 views collectively) had a big part to play in its popularity and the fact that any party you went to for the rest of the year was like being in a bouncy castle every time the song played. Anyone have some Oreos for Cookie Monster?
6. Roger Alexis: The Fete
Uploaded: February 2010
Number of views: 276,662
Now it all really started with "Thou Shall Not Horn", which Alexis uploaded in November 2009, and only got a few sightings by aliens until someone brought it to Facebook popularity in 2010. Then "The Fete" came in February. You could imagine that these videos were last-minute, university assignments? I'm sure he wasn't thinking he would do more videos, including "Patsy", have over one million views on YouTube by the end of the year, and that Santana would be a big celebrity featured in ads for bmobile. Santana came out of nowhere, and blew everybody out of the top spot with this one.
7. Panday Soca 2010 – Don't Ask Meh Where I get Meh Jockeyshorts
Uploaded: January 2010
Number of views: 20,421
Question. Allyuh missing Panday on the political scene? This video made sure that although the Silver Fox had retreated to his hole, he was very much still in the spotlight. And to besides, nobody wants anybody to tell them about dey jockey shorts.
I know there were other memorable videos that weren't mentioned, like when TV6 aired the news clips of Dooks, forgetting what he was going to say on the platform, but go ahead, add some links, and let us know what others should have made the list. Next year, we might do a poll and who knows, we could have the first Trini Viral Video Awards (TVV's). Were some of these videos your favourites? Got others you want to add?
Check out the rest of this week's issue (12/20/10; Issue 37). It's our Christmas issue:
Look out for a new issue of Outlish every Monday.
Join us on Facebook at facebook.com/outlishmagazine