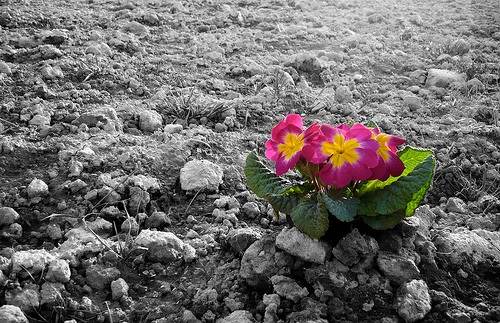 T&T's Drought of Leadership
|
Reading the definition of the word drought in meterological articles, some key words strike me – abnormally, prolonged, lack, imbalance, affected, and below average. Drought. It's something T&T has become quite familiar with, especially within the last few months. I see the evidence of this major deficit that has plagued our beautiful land. It is everywhere.
As far as the eyes can see, there's a lifeless, earthen tone. Even the long awaited poui's blossom has been over shadowed by a background of scorched hillsides and valleys. Now, I can only remember what dancing in the rain felt like. That cool, moist feel, flowing down my face, as I run down the driveway with nothing but my shorts on. I remember how good it felt to be soaked through and through, splashing in every puddle that came in my way. It was a childish ritual that carried through into adulthood, and still brings me as much pleasure.
How I loved bathing in the cool, clean downpour. But now it is but a memory. A topic of conversation about the 'good old days' when things were good in this island paradise. Much like we can only reminisce about the days when this country was flooded with brilliant leaders. Great minds that could steer our nation into the future. Leaders who would seek the interests of the state, neglecting their selfish desires.
Trinidad and Tobago is a living, breathing, growing entity, and as such requires a vibrant life force to maintain its existence and prosperity. Much like life cannot exist without water, our nation can never survive without proper leadership. The lack of satisfactory representation has left our country a wasteland. Scorched by the gluttonous policies of past regimes, it now seems desolate.
Our country has been, for some time now, experiencing a period of abnormally inadequate leadership sufficiently prolonged for the inadequacies to cause serious civil dissatisfaction. A period of below average performance by Heads of State, Ministers of Government, and Members of Parliament.
The desiccated seats of Parliament now gasp in thirst, craving to be filled by honest, upstanding individuals willing to take up the challenge of guiding this twin-island state through the rough times ahead, and into a new era of success and wealth. The parched corridors of the Red House cry out for brave, patriotic minds that will go the extra mile for the sake of the country. Persons who could bring back those years of opulence that once flooded the streets, and filled the coffers like the rains once filled the puddles we splashed in as children. Our beloved motherland is seeking out citizens that will quench its dearth. Who will answer the call?