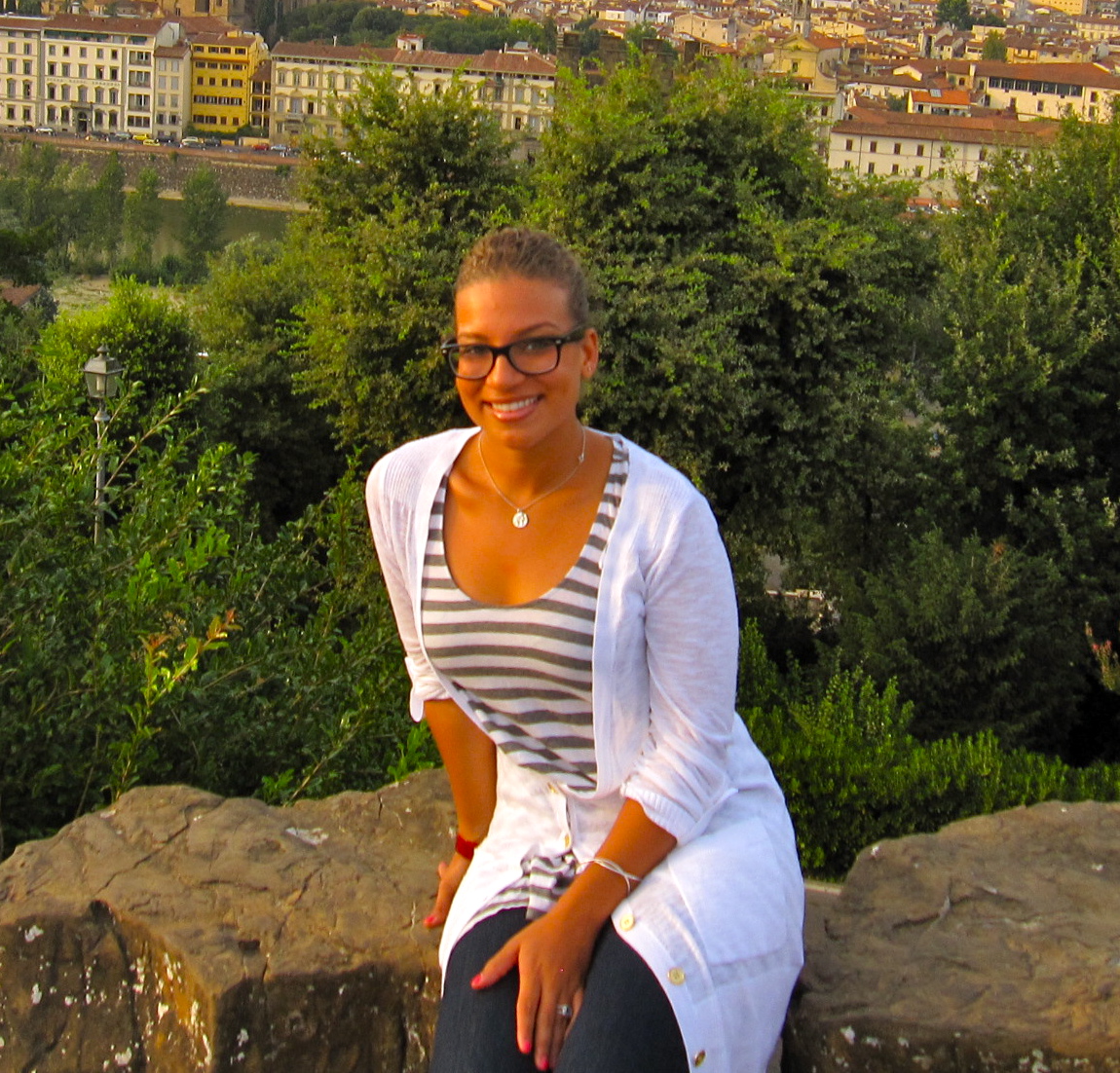 Surviving a Stroke at 29
|
It started with a migraine, and then worked up to me having slurred speech. I couldn't concentrate, and then my legs didn't feel like my own. My neck hurt. I should have called the doctor right away, but who would think that a healthy, 29-year-old woman would have a stroke?
I had symptoms for about two days before I called the doctor. When I called, I thought it was heartburn and the doctor just said, "Oh it's probably nothing and didn't encourage me to come in". I waited two more days and then made an appointment to go in.
The eventual diagnosis was that I had had an ischemic stroke, caused by a tear in my neck vessel. That was last year November.
I still don't know how the tear got there, but I do know that it caused a clot to go to the left side of my brain. If I had gone to the doctor when I first knew something was wrong, I could have sustained less brain damage.
I spent three days at the hospital. I was in Intensive Care aka The Stroke Unit for two days, and moved to a shared room for another day. For about a month afterwards, I didn't feel like I could move around properly. I had to learn how to walk properly again and got winded by just taking a few steps. I could have taken three months off from work to recover, but I was going crazy at home, and wanted to go back to work early, so I stayed home for two months.
When I told people my stroke was caused by a tear in my neck, some of them made jokes about bedroom gymnastics (which was really irritating), but you know what, as funny as that may sound to some people, you can get a stroke that way. So many tests have been run on me, and through that I learned that strokes can be caused by simply turning the wrong way, stretching in yoga, dancing (yes dutty wining), running or any spontaneous activity, not just by stress as people often believe.
Again, I never thought this could have happened to me. I'm healthy, I'm not overweight, and I don't have high blood pressure or an abnormal heart rhythm. I still don't know what caused the tear, which caused my stroke.
While I'm not yet 100% recovered, I'm close (about 90%), and to anyone who doesn't know this happened to me, I seem fine. But it will take me a full, six months to be totally healed, so I should be back to myself in May. Even now at work, I forget how to do things. I sometimes blank out and have to get re-trained on certain things. I used to be embarrassed about this, but people have been so understanding. It's not something to be ashamed of, I've learned. It's okay. I'm a survivor.
It's weird how I've gone from not having to think about my next move, to having to work at things I did easily. I have to avoid foods I love, like spinach and doubles, because they have vitamin K, which helps clot blog, and will go against my blood thinning medication, and I have to get permission to work out. Recovery is a slow and sometimes frustrating process. I do speech exercises on my own and try to relax above all things. On the treadmill, I try to push myself every week, so I can gain strength in my right side. Despite the challenges, I have adopted a new mantra when I hit a new milestone. I say to myself, "Small victories".
Being able to speak without slurring for an hour. Walking for a small period of time without becoming winded. Being able to type again without making mistakes. Being able to read and understand an article in a magazine. These are all small victories for me. Every day, I get a little stronger.
I'm looking forward to playing mas' this year, but if I feel tired when I'm on the road, I won't push myself. I'll have to take a break and go on a truck. I can't get "wasted" either. I'll have to drink mostly water and Gatorade as opposed to water, rum, and Johnnie (lol). I'll have to be careful in crowds. If a place is way too crowded, and there is a possibility that I might get pushed, I have to stay away. I can't injure my neck, so if there is a group palancing or wining to the side, I'll have to go to the other side. I know. Having to be extra careful will decrease the fun element, but I know my friends will be with me, helping to make sure I'm okay.
Young, stroke victims are not talked about much, but really, there should be more research on this. Older people aren't the only face of strokes anymore. Although the likelihood of a young person having a stroke is small, you just never know when it can hit you. Sometimes an ache isn't just an ache, but a warning sign. We, as young people, need to know what to look for, because the reality is we are not super men or super women, as we often like to believe.
The signs of a stroke include slurred speech, paralysis, tingling in your extremities, sudden numbness or weakness of the face, arm or leg – especially on one side of the body, sudden confusion, trouble speaking or understanding, sudden trouble walking, dizziness, loss of balance or coordination, and sudden, severe headache with no known cause.
The important thing to remember if you or someone you know is experiencing the signs of a stroke, is that you have to act F.A.S.T. If your Face looks uneven, your Arm is hanging down low, and your Speech is slurred… then it's Time to call the hospital or doctor immediately! Don't wait. Every minute counts. Had I waited any longer, there could have been more damage to my brain.
This experience has given me a greater appreciation for life. I see the world with new eyes now. I've met so many amazing people through this, who have had similar experiences, and I'm happy to share my experiences with someone else who has gone through the same thing. Talking to them is my therapy, and we support each other, so I've gained another family. I give longer hugs, I look people deep in the eye, and I smile more. I didn't think it was possible, but I'm happier. Why get down and depressed when you've been so close to losing everything?
Follow Eljon's journey about her recovery on her blog www.imakethestrokeunitsexy.blogspot.com.
Check out the rest of this week's issue (21/2/11; Issue 46):
Look out for a new issue of Outlish.com every Monday!