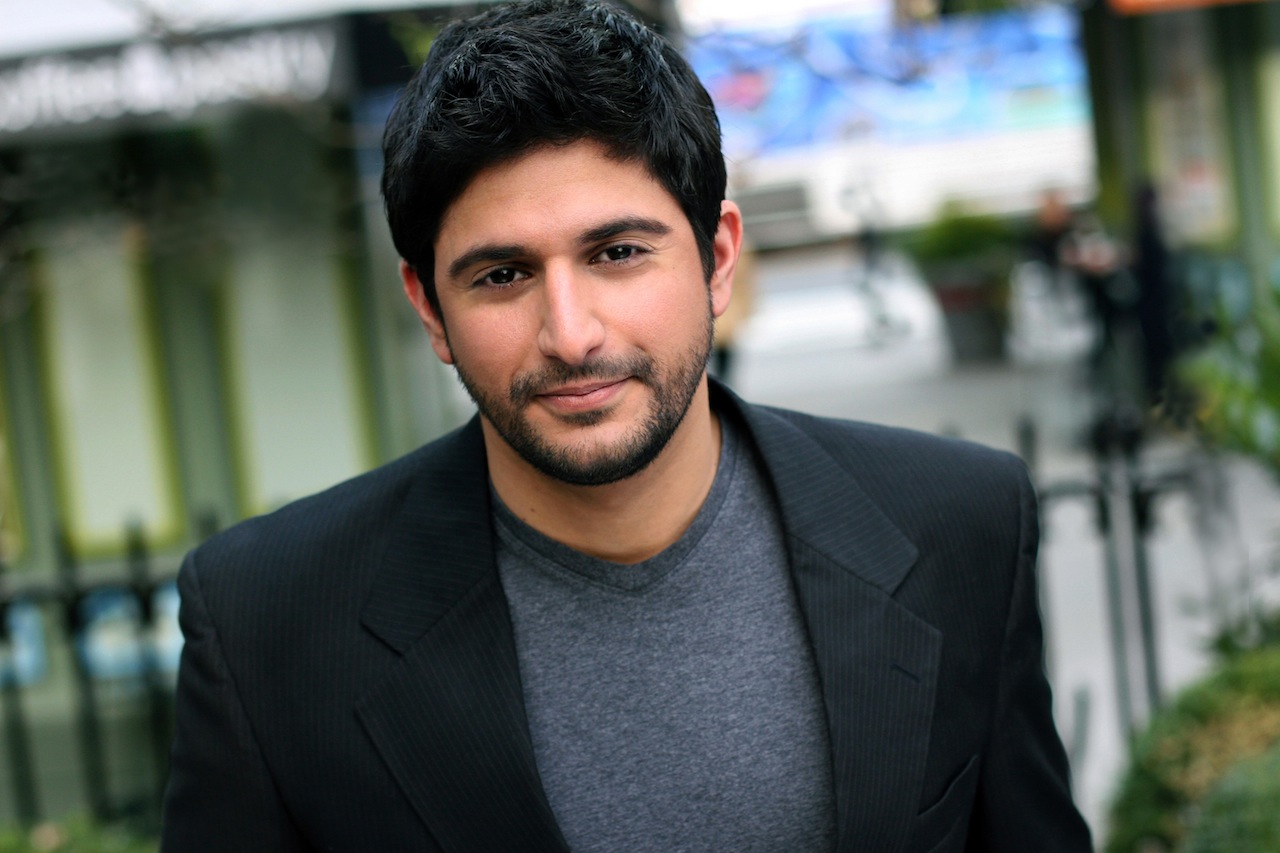 Stephen Hadeed: Trinifying Hollywood
|
It was a rare, hot day in June for New York. I raced across the streets of SOHO to meet with Stephen Hadeed Jr.
I was a bit lost at first, but managed to find my way to the tucked away Café Café, our designated meeting place. I was eager to meet him, and ready to get the scoop on his journey through Hollywood via New York, by way of Trinidad.
As I skipped across the Manhattan street congested with cars, smog, the June heat, and bicyclists alike, I noticed him by his hard to miss pin, which resembled the T&T flag. His legs were crossed and his head, devotedly buried in some paperwork.
"It's a new script I'm reading," he says to me, with a welcoming smile and twinkling eyes, after I apologized for disturbing him. "I want to audition for a role in the production."
As we chat, Hadeed's Trinidadian accent jots in and out of our conversation; mine did the same dance. Something about meeting a fellow Trini in New York always seems to spark an instant connection, and the conversation flows as though we've known each other for years, but we were here for business, and business is what we got down to.
I begin with the obvious, and ask him what propelled him into acting. His response took us back to a 14-year-old Hadeed.
'…from that moment I knew it was something I wanted to do professionally'
"I had the role of Joseph in a Nativity play at school in Trinidad," he says. "And from that moment I knew it was something I wanted to do professionally."
However, at age 19, Hadeed found himself as a pre-med student at McGill University in Montreal, Canada, rather than on a stage or the big screen. Being a pre-med student is a far cry from acting, but it was a career path that wouldn't take him too far off the road of becoming a star.
"In my college days I did a few improvs as a hobby," he explains. "I had some roles in plays that friends had written, so I really didn't give up on acting."
Eventually, he left medical school, with his parents' blessing, to pursue his acting career. That was five years ago, and his pursuit, thus far, has been one of happiness.
"Leaving med school was tough, so I had to go to them with a business plan," he says. "I had to show them that this was what I wanted."
To this day, he commends his family, and his brother for being his support system.
Upon leaving medical school in 2005, Hadeed returned to Trinidad, and got into modelling. Some may remember him from Season One of Synergy TV's Super Model series. He also modelled for almost every designer in Trinidad and Tobago.
"It was a lot of fun," he says, smiling at the memory. "But acting and New York were still on my mind. So in August of 2008 I left for the Big Apple."
Getting down to business, he attended acting school at HB Studio in Manhattan in New York City. At present, he's studying acting with Joan Rosenfels, who's appeared in highly rated shows such as "Law and Order" and "Sex and the City", and Bob Krakower, who's worked with the likes of Josh Duhamel, Reba McEntire, and Jimmy Fallon.
Not camera shy, Hadeed takes the nervousness of being in front of a camera, and channels it into positive energy.
"The nervousness is what makes it all the more exciting," he adds. "I love telling stories in the realest way possible."
When asked what helps him to morph into a character, he says: "I go to emotional places and dark places. An actor should be able to embrace certain things about themselves to help develop a character."
There's a saying that a craft chooses a person, and it's not that someone necessarily chooses a path. Regardless of Hadeed obviously choosing acting, it seems that acting has also chosen him. So far, his journey has been encouraging.
'I'd like to adapt a screen play from a book'
"It took me about a year from moving to New York to land my first role," he relates. "This role was in the 2009 movie titled Kicked.  Kicked was an independent short film that was written by a friend. I've also auditioned for roles as a Caucasian, East Indian, Italian, Middle Eastern, and even Hispanic/ Latin characters. I even have the accents down pact."
His lucky streak is yet to fail him. Hadeed has held roles in films such as The Switch, Step Up 3-D, A Girl and her Guardian, and Rear Truth.
Most recently he scored the role of 'Ravin', in the film Festival of Lights, which deals with the issue of illegal or legal immigration and the detrimental effects immigration has on the children of the Diaspora. Written by Shundell Prasad, filmed in New York and Guyana, and currently in post-production, it tells the story of the young protagonist Reshma, who, now living in New York, seeks to find her father in her birthplace Guyana, after being separated from him when she and her mother emigrated to the US, and, in the process, falls in love with Ravin.
From his recent tweets (he goes by the tag @StevoTrinidad on Twitter), he seems to have had a 'ball' on the set of Festival of Lights.
His journey is far from over though, and he's bent on adding directing to his portfolio, capitalising on his understanding of the business side of the industry.
"I'd like to adapt a screen play from a book," he says. "I'd like to direct a film".
Recently, Hadeed, along with Michael Mooleedhar, directed and produced the video for the song "Lyrical Apology" by up and coming artiste Mark Hardy.
He has no intentions on giving up on his dreams. Making sure to balance work with play, he's focused on his goals. It's what keeps him going.
"I'm a fierce optimist and I love life," he says, sending his own message for the younger generation who may have dreams of their own. "I see everything in a positive light. Never take anything personal, but look at everything in a positive way. Don't stop until your dream is fulfilled."
All the while we talked about his love of acting, I noticed that the 'ring finger' on his left hand was spotless. Naked. Not a glimmer, shimmer, glitter nor 'bling' in sight. So I had to ask, "Are you single?" And with a dust of rose across his cheek, his blush indicated that I ventured into something off limits, but he responded quite sheepishly and with a gentle boyish smile… "Yes, yes, I'm single".
I'm not sure for how long ladies, because he's quite a looker.
Nevertheless, he notes, "Single life gives me room to indulge in scripts, and audition for as many roles as I can."
He is devoted to fine-tuning his quite consuming career path. And it's a path that he seems to be in control of. As a Leo, he wouldn't have it any other way.
Though on the go here in New York, Trinidad is always home to this up and coming actor.
"I return home at any given moment," he shares. "I own five dogs back home, and it's the simplest of things like that, that makes me want to go home."
As he dubs himself on Twitter, he's "an actor in NYC but more importantly (he's a Trinidadian in NYC.
Just recently Hadeed was in Trinidad for the Antilia "Be" fashion show with industry mogul Meiling and Pilar designer Anya Ayoung-Chee. Though that was all business, he shared that when he gets homesick, he becomes more focused on his purpose.
No matter what role this actor is cast in, or what character he morphs into, Stephen Hadeed Jr. will always be a Trini for life.
To stay current with Stephen's career, check out his movie database listing at www.imdb.me/stephenhadeedjr and follow him on Twitter @StevoTrinidad.
Photos courtesy Stephen Hadeed Jr. Photography by Anthony Grasso. Photo of Hadeed as the villain Xavier in the film A Girl and Her Guardian by Michael Thornton.