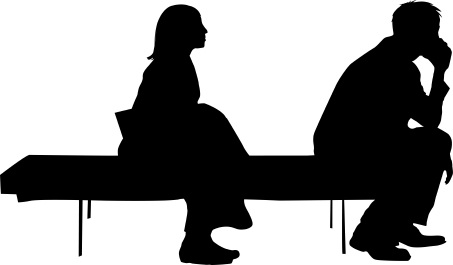 Sitting out the Elections
|
Election Day has been announced and May 24th seems to be taking its time to roll in. In the meantime, people are already planning what to do with the remainder of their allocated two hours, but for some 'inking their fingers' is not an option. And who can blame them; Trinidad and Tobago's politics is quite frankly something to derive laughter and entertainment from.
Who needs comedians like Nikki Crosby when we have Emily Gaynor Dick- Forde? Who needs Stallone when we have our own action stars like so-called activist Ishmael Samad, and he didn't use no stunt man eh? Trinidad 'politricks' is a farce and the number of times I've listened to Manning insult my intelligence this year is ridiculous. Most people have become disillusioned, and have lost hope in 'sweet T&T'. I haven't. But I have lost hope in the PNM and the UNC.
What we have left is de dotish 'PNM til-ah dead' and equally idiotic Rum till ah… ah mean UNC til-ah-die mentalities – people who don't vote based on current issues or even common sense but cast their ballots out of blind loyalty. And let's face it, race has always been one of the main deciding factors in who runs our Government. It is even more of an issue now, as both parties seem to be blatantly using it as a fighting point. What, with Kamla's questionable slogan of 'Is we turn now' and Manning making racial slurs at his political meetings. The climate of this year's election is markedly different from the previous one. Where are the core issues? Where are the meaningless promises? Yes, Kamla has said that she would be keeping GATE and other social programmes that help the country, but what else is she offering? Where are the fresh ideas, and how does she plan to improve on the current policies?
"The climate of this year's election is markedly different from the previous one. Where are the core issues? Where are the meaningless promises?"
Why is Manning still using the same ole tag line? What's new – well besides allegedly using state funds to build a church for his… spiritual advisor? What are they doing for us? And knowing that the answer is not much of anything positive, why should we waste our time voting in the first place?
Instead of discussing Manning's alleged marital problems and his penchant for building large churches on state lands, why aren't they discussing and exploring possible ways to improve the drainage system in Port of Spain? Why not tell me that they're going to increase minimum wage so that workers can afford a healthier lifestyle. Tell me that my grandmother is going to get an increase in her pension so that she can dye her hair black, and feel young again instead of bickering about Kamla's use of a Celine Dion song. Who really cares?!  Tell me what my future PM is willing to do for me. I can afford to be selfish because my Government's purpose is to serve me. If I demand that they be transparent in their actions and policies, they damn well better do so. I pay their wages with my tax money; the PM is essentially my employee, and he or she works for me. We don't need to accept his incompetence or his lack of regard for this country's wishes. What we need is an entirely new electoral system, one that has the people and not the political party's best interest in mind. Maybe we just need an infusion of fresh blood and new faces – new opinions in order to breathe new life into the governance of T&T.
"But should I ignore the problems facing this country in order to feel like I'm a part of history?"
Kamla's 'I am woman…hear me roar' theme seems weak and irrelevant at best. Okay, so she's a woman, how does that fact indicate that she will make a better PM than Manning or someone else (although I'd think at this point de vagrant dat does walk around cursing passersby on Henry Street could make a better PM)? It's a nice idea to vote based on the fact of creating history. The first female PM in Trinidad history! Sounds nice, I'll admit, but should I ignore the problems facing this country in order to feel like I'm a part of history, especially when I feel uneasy about exactly what kind of legacy she will leave behind? I vaguely remember a time when Kamla fought bravely for leadership of the UNC; I remember her failing to obtain that leadership and then meekly bowing to her leader's wishes. Is that a personality trait I want in my leader, 'when all else fails, conform' or 'if you can't beat them join them'.
This election is bringing about more questions than answers, but while you all spend your time, wondering who to vote for or what happened to the COP, I will be trying to decide where I spending my two hours and ah could guarantee, I won't be scrubbing ink off my finger on the 24th of May. And to whoever bawling and getting themselves excited, saying things like people die and struggle and protest so that I could vote. A gentle reminder is that no one sacrificed so that I could vote; they sacrificed so that I could have the opportunity to do so, so that I can freely make the choice. I don't think any of my forefathers really expected me to forego common sense and dip my finger just for the sake of doing so. I see both candidates as incapable of the leadership that this country needs. On one hand we have a would-be dictator, and on the other we have a woman scorned. I imagine this election in terms of a quote I heard many years ago. "We're in a giant car, heading towards a brick wall and everyone is arguing over where to sit." Instead of choosing who drives the car into the wall, I think I'll sit this one out.
Image credit: Istockphoto.com