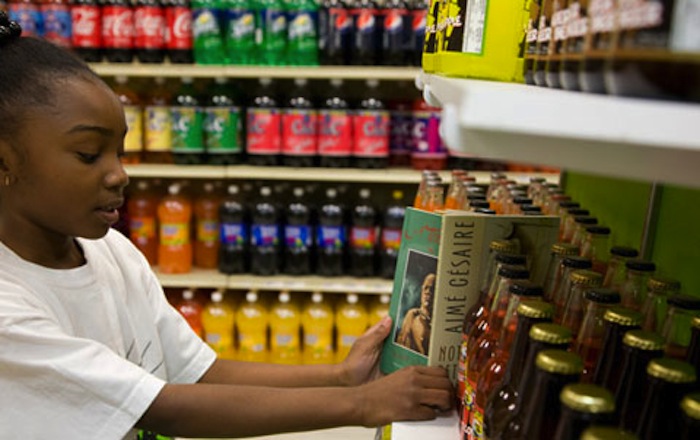 Seeing Ourselves in our Favourite West Indian Novels
|
The few West Indian novels I studied in school have a special place in my heart, because they were some of the only books that I could see myself reflected in.
I love "Harry Potter" and "The Hunger Games" as much as anyone, but none of them remind of me running barefoot through the streets of Tobago, during school vacations with all my cousins, or spending days climbing trees during plum season, and staining my shirts with the juice.
I love "Harry Potter" and "The Hunger Games" as much as anyone, but none of them remind of me running barefoot through the streets of Tobago
I was always excited when the new school year rolled around, and I had new books to read. It helped that my mother always insisted we read them before the term started, and that she collected West Indian novels.
Trinidad and Tobago, and the Caribbean at large, is home to some of the world's most talented authors. Unfortunately, once CXC is over, our exposure to their work ends. I may be wrong, but I don't think any West Indian novels are taught at CAPE level, although that may have changed since I sat exams.
One of the biggest issues that I've had to face while living in the US for the last few years is recognizing that there are very few places where I can find validation for the childhood that I had. Tales of bush tea and bathing from buckets are met with strange looks from my US friends, and, unfortunately, they feed into the stereotyped views of a backwards, Third World country.
Even though I know that experiences like those are not only normal in the West Indies, but also hark back to a simpler, more peaceful Trinidad and Tobago, it is taxing to be told that your roots and your history make you less than. The interesting thing is, a number of West Indian novels deal with precisely this theme.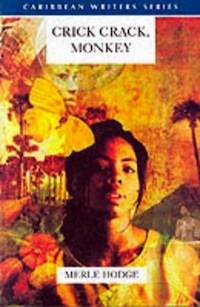 Merle Hodge's "Crick Crack Monkey" is a top pick for me.  It's about Tee, a young girl, who finds herself torn between the warmth and love of her Tantie's home, and the coldness, pretention and discrimination that she learns from her Aunt Beatrice, with whom she goes to live after winning an academic scholarship.
This book was the first one that gave me a realistic glimpse into the Trinidad that my grandparents lived in. For the first time, I was able to see where some of the class separations that still exist today began, and how they were derived from a colonial society.
Tee's father immigrated to England, which Aunt Beatrice sees as the height of civility. She models her life and her brand of discipline against a European standard, and subtly abuses Tee and her younger brother for not understanding why the simpler values she learned from Tantie were no longer acceptable.
It was a great story about adolescence and the loss of identity, and it has a message that I think is still relevant today.
Trinidad has become increasingly Americanized. It is very easy to see that we hold ourselves to a foreign standard that does not necessarily apply to us, the same way that Aunt Beatrice does. This is the same reason why our young people sneer at their past, and don't have an understanding that it's that very past that made the future possible.
But social class isn't the only theme that our West Indian novelists tackled.
I remember "Green Days by the River", the protagonist Shellie, and his teenaged love problems. They also reminded me of the various romantic entanglements I had at that age, and how serious and life ending they all seemed in the moment. Though I can laugh at myself now, I can relate to that feeling of not knowing where life would take you.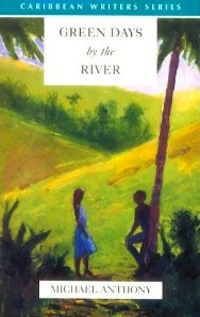 This was another book that reminded me of months spent in Tobago with family, and days spent walking back and forth between my relatives' houses for various meals. For some reason, only the boys' schools ever seemed to study it, though, so I read it during free time at dance rehearsals.
Now that I've just finished studying abroad, "Harriet's Daughter" is another novel that I not only remember fondly, but also relate to. I read it in form two for literature, and it was taught by my favourite teacher of all time. (Go Ms. Tewarie!)
"Harriet's Daughter" is about Margaret, a second-generation West Indian living in Canada who begins to identify with her roots and her heritage by latching onto the heroism of Harriet Tubman. Margaret's school friends are mostly white, while she is black, and she is fascinated with her mother's ability to speak dialect, even though she pretends she can't. However, encouraged by her new friend Zulma, a recent transplant from Tobago, Margaret begins to learn about herself and her heritage and start repairing her relationship with her parents.
This novel deals closely with the issue of being 'an other', based on your background. The culture shock of being a West Indian in the US is something that my friends and I have been whining about for four years now. Oddly, it has made us hold onto our heritage, even more fiercely than before. We dare you ask us if Trinidad is in Jamaica, or if we live in trees. Don't laugh. We get those questions all the time.
West Indian literature gives me a sort of escape and reality all at once. This is just a sampling of the books I loved, but I also loved "The Dragon Can't Dance", "Annie John", "A House for Mr. Biswas", "Miguel Street", and "A Thirst for Rain".
Trinidad and Tobago should spend more time investing in the literary arts. I love the public library in Port of Spain, and I still visit whenever I come home.  With the way that life in Trinidad has changed over the last decade, the Trinidad and Tobago of our parents and grandparents is unfortunately only accessible in these novels. We should be making fond memories reading the books that reflect our lives, instead of not reading at all.
How about a national West Indian literature month? Get schools and libraries involved. Encourage our children to read the novels written for and about us. Make it so that even bookworms like me don't have a hard time remembering the novels that did not make it into the syllabus, and don't have to go searching on their own to learn about our culture.
These days, it's becoming clearer that we cannot expect the current tastemakers to reflect the experiences that we have had. That's why we need to encourage today's youth to create, innovate, and bring forth art and literature that reflects the life that we know.
Image credit: caribbeanreviewofbooks.com