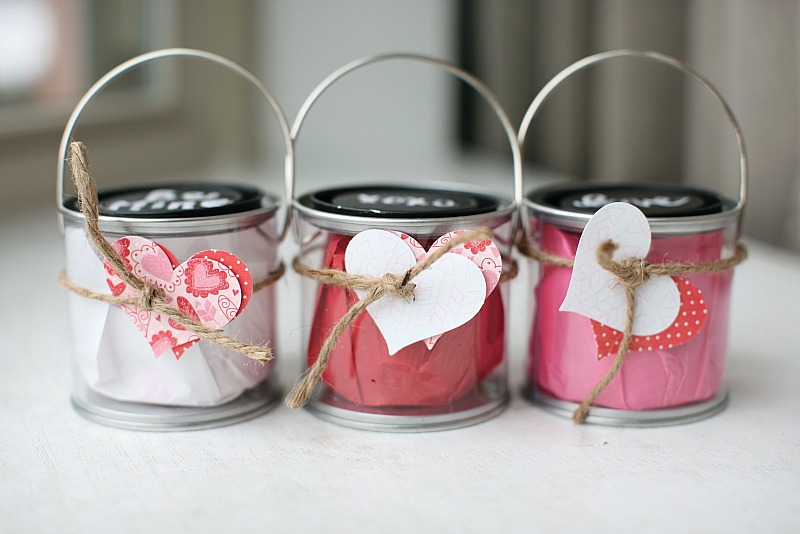 Rethinking Marriage: Breaking Socially Acceptable Boundaries
|
Imagine a person trying to draw water from a well using a bucket. You would expect her to use a bucket, but lo, hers is riddled with holes. She becomes familiar with failure after three tries. What does she do? She changes her game.
She tries pulling up the bucket faster, so that less water would leak out. Not having strong enough biceps to do so, she constructs a pulley system that would do the job for her. With pride, she stands admiring her work. Now, she's able to collect more water per pull, than she was accustomed to, but still with the old, holey bucket.
You can easily see the flaw in this woman's operations.
You can easily see the flaw in this woman's operations. All she needed to do was get a new bucket. Right? We don't need to discredit the woman's hard work in constructing the pulley system. But the pulley system coupled with a new bucket would have made getting water much easier. Unfortunately, sometimes we become so accustomed to our old tools that we fail to see our need for an upgrade.
I created this story to show that, perhaps, we need to upgrade our concept of marriage. It has slipped into our common language that marriage, and, by extension, the family, is the building block of our society.
You hear this preached from all quarters, and all come, bearing divorce and common law statistics in hand like Bibles, and not forgetting the anecdotal evidences of their adulterous neighbours. Divorce. Shacking up. Coveting others. These are all seen as being in direct opposition to traditional marriage i.e., one man to one woman. It is society's moving away from this ideal, they say, that has led to our moral decline.
How have we responded to this problem thus far? Like the woman in my story, we have built structures around marriage and the family to get us the water we need. We've preached more, offered reactionary sermons, and held expensive workshops importing the best minds on the subject of marriage salvation. What has it gotten us? Rising divorce rates. I say nothing to discredit the work of these men and women. However, I humbly suggest that we consider getting a new marriage bucket.
Many of us have felt guilty at some time or the other for having feelings that are quite natural, whether natural to humanity or only to our individual configurations. Wasn't there a time when you liked Suzie and Marsha at the same time?
Wasn't there a time when you liked Suzie and Marsha at the same time?
But our accepted concept of love is usually binary. If you love Suzie 'in that way' – 'truly' love – you cannot simultaneously love Marsha. Who makes this stuff up? There is nothing in loving Suzie's personality that hinders you from falling in love with Marsha's company. I am not saying this is true for everyone, but it is true for some people. However large or small this number of people is, I see no reason for their desires to be stunted for the satisfaction of an invisible ideal whose foundations we have forgotten.
Still, human nature can be scary for the faint of heart to face.
Another less socially acceptable phenomenon is being sexually attracted to persons of the same sex, or more interestingly, both sexes. The world is slowly becoming accustomed to this notion in the public sphere. While some prefer to believe this marks the beginning of the end of all things, a significant portion of the world's population is happy that they can finally be without being a problem.
Old bucket
In the old bucket system, men and women, already adorned with unholy desires, were expected to dust them under the rug, and fit into the box of strict monogamy and fidelity. What we have found happening, though, is not the death of desires, but clandestine seeking for the fulfilment of these desires. Sneaking around, men on the 'down-low', and women groping their female friends in the name of 'play' are all commonplace.
My argument is not against these actions, you know. Mine is against the surrounding culture that forces these actions underground to become smelly with secrecy. My argument is against a culture that does not create a comfortable space for persons to be open about their desires, however strange they may seem. A wife would come home to find the mistress saddled to her husband and feel betrayed. A husband would open his wife's draw to get her a towel and happen across a dildo. Now he feels inadequate. All of these things are unnecessary problems that can be avoided, if we are willing to change our buckets.
New Bucket
The new bucket is a pragmatic one. It is built on what works and not how things should be First of all, you must acknowledge that our humanity is often too complicated a thing to be placed into a box. You must also admit that each relationship, and each individual, is unique.
I once asked a series of my female friends whether they were ever sexually attracted to another girl before. I made sure to ask my self-identified heterosexual friends. To my (happy) surprise, the majority of them said yes. Some were a bit embarrassed to admit it; others said it between taking sips of grapefruit juice. Either way, a similar majority responded with a vehement "HELL no!" to my follow up question – would you ever act on those feelings?
In the system I propose, a couple would create an atmosphere where they do not feel ashamed to admit these feelings. To take it a step further, the proposed new bucket suggests that partners in relationships be open to go beyond what is currently socially (and publicly) acceptable by acting on those feelings, if only a few times.
Live a little, try new things, and let your devils come out to play. If you don't like that expression, try 'let your inner selves become your outer selves' or 'wear your heart on your sleeves'. You don't need to be this way for the world, but certainly for yourself and your significant other. You'd be amazed how this can work to bring people closer together.
If what I have written is too much for you to handle, or you are just not interested, that is also your choice. You do not have to do anything, if you don't want to. But why not talk about the particular boundaries of your relationship – in a spirit of openness, willingness and fun – and see what strange, beautiful love emerges?