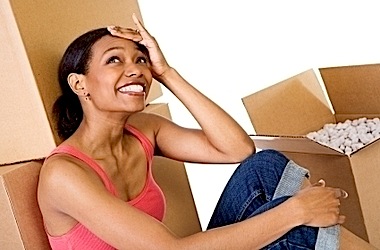 Renting: How to Choose an Apartment
|
Let's face it. Most young professionals struggle to buy their first home at today's prices.
I've even heard people joke, albeit in a not-so-joking manner, that one of the benefits of getting married is that then you would probably be able to afford a mortgage. So unless you're married (and mortgaged), it is safe to assume that those of us who have given up trying to play the dual role of the child who lives at home with their parents, and the adult who needs not only space, but also privacy, are looking for a place to rent.
If the last time you rented an apartment was when you combed the streets of St. Augustine with your mother until you found somewhere that was 'liveable' and affordable, you might be dreading choosing an apartment now.
Finding the right apartment depends heavily on you knowing what you want, and what you can afford, and, with a little bit of technique, you can secure a great apartment that meets most if not all of your needs.
Know what you want
It is tempting to start calling up landlords with 'Apartment for Rent' advertisements in the newspaper, but you won't really be confident about making a decision unless you know what you want.
If you don't want to end up closing the deal on an apartment only to realize that the rent is too high for you to manage, or the location might put you in a place that makes liming at night a cinch, but getting to work in the morning nothing short of a disaster, it pays to slow down and evaluate your 'must haves'.
Factors that should make it to your list include the obvious physical characteristics such as the number of bedrooms and bathrooms and if there is parking space. You should also think about whether or not the landlord is living on the property, and what that means; consider if utilities are included in the rent, and, of course, the convenience of the location.
Know what you can afford
Unfortunately what you want and what you can afford are not always the same things. This is precisely why you need to figure out how much you can spend on rent.
Try not to be overly ambitious by ignoring how much you really spend on entertainment every month, and remember that you should also be able to tuck some money away.
Of course, there is nothing wrong with coming to the decision that your privacy and independence are worth the premium you would pay in rent, but then you have to mean it. It doesn't make sense to pay lip service to convince yourself you are ready to rent, only to realize that your spending habits are actually a lot harder to change.
Start hunting
Once you have drafted a list of the things that are important to you, it is time to start contacting landlords. It is probably best to use a mix of traditional and more modern approaches here.
There is nothing wrong with spreading out your newspaper classifieds to circle some potential places to call, but you can also take your search to the Internet or contact a couple real estate agents to let them know what you are looking for.
Working with a real estate agent doesn't cost the renter anything, so this is a good way to get some help in broadening your search for free.
Schedule viewing appointments
Obviously, you've got to visit the apartments to make sure you're getting what you want.
If you are moving out of your area, it is wise to drive past the place at a time when traffic is at its peak to see for yourself what you would have to deal with. Agents and landlords have a way of shaving off time when they want to get a place rented.
Judge the apartment by the building
If you are viewing an apartment in a complex and not one that is part of a residential house, you should pay attention to how the place is kept. If the garbage is strewn outside or the place is generally not appealing, you are definitely allowed to mentally deduct points on your rating scale.
Ask questions
If you are dealing with an agent, ask them questions, and make sure you get some satisfactory answers. If you are interacting with the landlord, then use the opportunity to be heard.
Before you decide on renting any place, you should do a proper inspection and have the landlord make a note of the things you would like to see repaired or touched up before you take possession.
When you have made the decision to move out on your own, even if it is just to rent, the day you turn your own keys can't some soon enough.
Just remember that it pays to take your time when you choose a place because moving is a task onto itself. Unless you plan to become a serial hobo, you should make sure you can stay in the apartment you choose until you are ready to take another big step.
Author bio: Natalia Jones publishes dcaribbeanentrepreneur.com, which features business tips and news for upcoming entrepreneurs across the Caribbean.