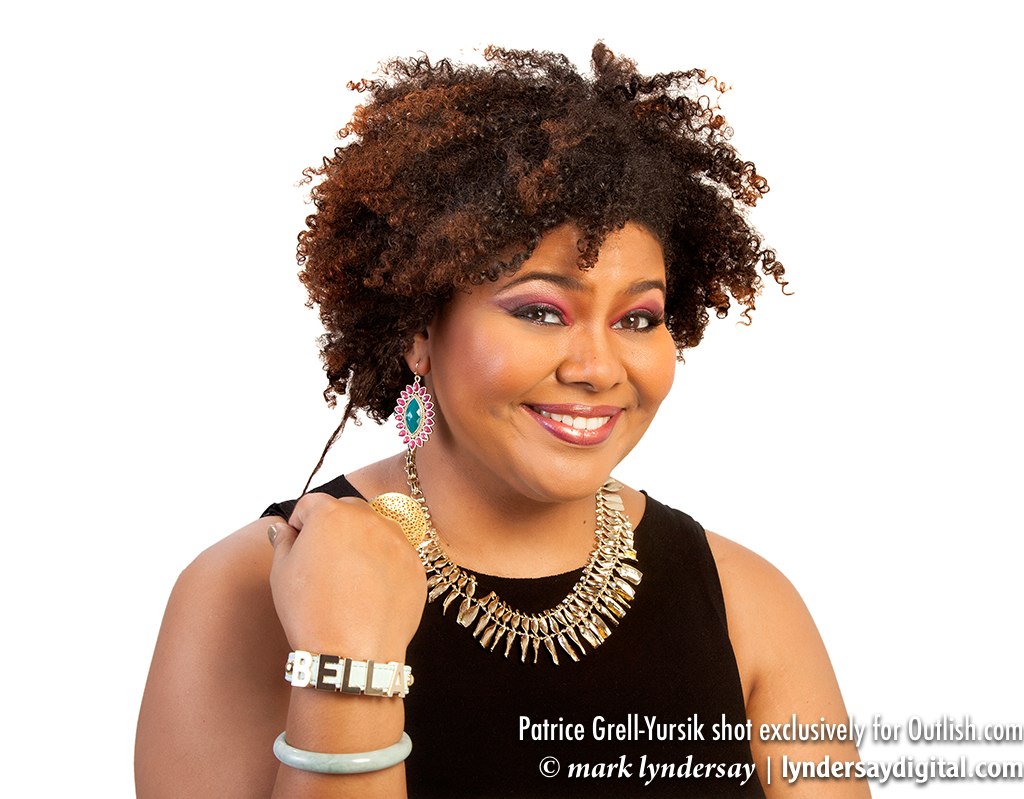 Patrice Yursik: Afrobella on the Move
|
It's every blogger's dream.
You know, start a blog about a topic you love, make it popular, and then poof – you find that you can actually earn a living from doing what you love, and say bye bye to the corporate world.
Patrice Elizabeth Grell Yursik, author of the immensely popular beauty blog afrobella.com, once had this dream, and made this move smack in the middle of the global, economic slowdown in 2009 when she felt the need to release the creative bonds around her, and left her job as the Calendar Editor for the Miami New Times to become a full-time blogger and expand her writing career.
Now, having made her dream a reality, there really is no turning back.
I realize now that I am completely in control of… well, everything.
Afrobella.com, which celebrates natural hair and women all shades of beautiful, is a soapbox for Patrice's loves – beauty products, natural hair, music, culture, and her homeland Trinidad and Tobago. She also recently launched
Afrobella Radio
(just last week to be exact).
Since its launch in August 2006, the blog has won several Black Weblog and Glam Network Awards. Patrice has interviewed celebrities such as Sam Fine, Chrisette Michele, Queen Ifrica, and Phylicia Rashad, and her ever increasing popularity as a beauty blogger is reflected in the invitations she receives to be a panellist/ speaker at prominent blogging events in the US.
With dreams of appearing on Oprah and getting her own syndicated magazine column (which, if you ask me, she isn't too far from as she writes for Black Voices Online, Italian Vogue, and Vogue Black), Patrice is a bella on the move. Based in Chicago, this "reformed tomboy" and Bishops Anstey alumni is a prime example what happens when you put social media, talent, and drive in the same room.
Check out what she has to say about blogging in the USA, setting rumours about her book deal to rest, and what she plans to do the next time she visits Trinidad.
O: Tell us what a day is like in Afrobella's shoes?
Patrice: I work from home, so that's a blessing. I usually wake up when my husband's awful alarm starts going off at 6.30 a.m. – it is literally a rooster crowing over and over and I HATE it so much… Then I try to make him a sandwich for lunch (hey, gotta save money wherever we can!) and when he's gone I start getting ready.
Lately I've been filming a lot of YouTube videos so I like doing those first thing in the morning when I'm bright-eyed and bushy-tailed. Then I get busy!
A typical day for me means blog posts for myself, for Black Voices, or for whoever else I'm freelancing for. Some people think working for yourself means working fewer hours. Au contraire – I work more hours now than I ever did at my 9 to 5! But they are happier hours, that's for sure!
"I work more hours now than I ever did at my 9 to 5! But they are happier hours."
O: In 2009, you relocated from Miami to Chicago, left your job at the Miami New Times, and hooked up with media powerhouses AOL/Black Voices and Italian Vogue. How did you make these connections and navigate this transition?
Patrice: The transition of quitting my job at Miami New Times and leaving Miami was a scary one. I can't lie. The feeling of OMG what am I going to do next, will I have to go back to a traditional job, will full-time blogging work… all of that was really scary. But it could NOT have worked out any better.
Black Voices came about through a Miami connection. A friend of mine knew I had just quit my job and was seeking lucrative freelance opportunities; her friend at BV was seeking a hair blogger… it was meant to be. And honestly Italian Vogue approached me when they were just thinking of doing Vogue Black. They wanted me to contribute content, and had been doing research on the most well known, black, beauty bloggers. So that's how that came about.
O: You spent much of your blogging time in Miami (about three years). Is it any different now that you're in Chicago? Does Chicago inspire you differently?
Patrice:  I hate to disparage anywhere that I've lived… but Miami felt like a dead end to me. I didn't see new media being respected at my former workplace (I still remember trying to explain Twitter to my former Editor-in-Chief and it felt like banging my head against a wall). I had ideas that deserved to be heard and moves I wanted to make… and for a variety of reasons, none of that was happening in Miami.
So I put in the work to build my blog into the best blog it could be.
So I put in the work to build my blog into the best blog it could be.
So when I moved to Chicago, the opportunities started coming. And coming. And coming. And thank God, they haven't showed any sign of stopping! I love Chicago. It's bustling and busy and full of things to do… people are friendly, the city is clean, and the stress level of New York or Los Angeles just doesn't seem to exist here. I find endless inspiration from this city, and have made a great group of girlfriends. I plan to live here for a long, long time!
O: How is life different now that you're fully in charge of you and your time?
Patrice: I realize now that I am completely in control of… well, everything. My life. The harder I work, the closer I get to actualizing dreams I've had – and dreams I never realized were bottled up inside me. So I know if I make the most of my day, I'll get the most out of my day. I am ten times more motivated now than I ever was, when I worked for someone else!
"I know if I make the most of my day, I'll get the most out of my day."
O: You're always bigging up Trinidad and Tobago. How important is it to you to infuse your Trini culture as part of your brand or at least to make sure that people know you're Trini?
Patrice: Trinidad is my land, and of it I am proud and glad! No, seriously – that is a HUGE part of me, and of my blog. Afrobella really started as a personal expression, and as the blog grew bigger and more popular, I realized I had the opportunity to be an ambassador for my country and an ambassador for uplifting Caribbean culture. I hear from so many readers who will say, "I love learning about your culture!" That feels great. Trini culture is so rich, delicious and amazing, it is an honour and a privilege to share it in any way that I can.
I would love to have a fabulous Afrobella event at home, where women with natural hair can come out, celebrate their beauty with mini treatments, and go home with gift bags, having made some new friends.
O: I know you'd love to spread the Afrobella gospel back home in T&T. What sort of things would you like to do?

Patrice: I would love to have a fabulous Afrobella event at home, where women with natural hair can come out, celebrate their beauty with mini treatments, and go home with gift bags, having made some new friends. That would be beautiful. Whenever next I come home, I definitely want to do some videos around Trinidad to show my readers how beautiful and special my homeland is.
O: You have been featured in Essence, Glamour, and several other major magazines… most recently Fast Company, how does it feel to see yourself in these 'big-name' publications?
Patrice: It's a trip to see your face in a magazine. Just today I ran into a photographer here in Chicago and he let me know I was in the current issue of Uptown Magazine, which I had just picked up but hadn't finished reading yet. Lo and behold, there I was! It's so crazy, because part of the reason and inspiration for me starting Afrobella was because there WERE no people like me in many of the magazines I loved reading. So to see that and be that… it is just crazy.
O: Tonnes of opportunities are coming your way. How do you stay focused in choosing what's right for you?
Patrice: That is NOT an easy thing. As I've become more established, I do find myself being offered more and more amazing opportunities. I've had to learn how and when to say no. There are many factors. Money is definitely one of them, as a full-time blogger I do need to figure out sensible, ethical, smart ways to earn revenue.
I've also come to learn that saying no can give you power to negotiate a deal that feels and fits better later down the road.
But I am very cautious and protective of Afrobella as a brand. I'm unwilling to sign up for campaigns and opportunities that threaten my integrity as a blogger. If it feels wrong, I won't do it – no matter how much the offer on the table may be. I've also come to learn that saying no can give you power to negotiate a deal that feels and fits better later down the road.
O: You were offered a book deal? Where are you in the process?
Patrice: OK this is a GREAT time to correct this rumour! I was interviewed a while back and it was reported that I was offered a book deal. That is not true. I have been approached by an agent to write a very specific book. I am slowly but surely working on it, but I must admit that sometimes I have different ideas bubbling up that feel easier and more immediate. Soon come on the book.
O: What sort of things will you be dealing with in the book?
Patrice: It's going to be about embracing your own beauty, following your dreams, and learning to love yourself. But as heavy as all of that sounds – I don't want it to be a heavy read. So this is going to be fun, inspiring, and beautiful – a book you want to give to a good friend as a gift, and then buy an extra copy for yourself. That's what I am going for.
O: You received an honourable mention in Derek Walcott's Trinidad Writing Contest for your short story, "Cookie". Do you plan to write fiction and/ or non-fiction?
Patrice: Oh wow, you took me back with that one! Yes, according to some of the judges there, "Cookie" was too melodramatic. The funny part is, Cookie was inspired by a true story. I do have a collection of short stories I'd LOVE to publish – I really really wished I could have submitted to "Trinidad Noir", when that was being put together, I've got some darker edged pieces of fiction that I'd love to see in print someday! I plan to write both fiction and non fiction. But the way my path has been headed, it seems non fiction will most likely come first.
O: What keeps you going? What's your motivation?
Patrice: I was born to write. It's the thing I was made to do, the thing I'm best at… I'm a writer. So even if I wasn't doing Afrobella, I'd be writing in some other capacity. I get so much motivation from my readers, and I get constant validation and such a powerful outpouring of love from them… that REALLY keeps me going.
Hearing from teenagers who let me know hey, your blog inspired me to go natural and let me know I'm beautiful. That kind of thing stays in your heart, and keeps it full and pumping and alive.
"I was born to write."
O: Let's open the Patrice crystal ball. What do you see in your future?
Patrice: I see books. Multiple books. I see appearances on television – right now that is still scary to me, but I do see that coming. I just launched my radio show, and long term it'd be wonderful to see that be picked up by satellite radio or something along those lines. I'd absolutely love to write a monthly column for a women's magazine – one I respect, like Essence or Marie Claire or Bust or Glamour. I see kids. I see a long, healthy, happy marriage. I see a bright, bright future with unlimited potential.
O: What are some of the things you're afraid of and are working on getting over?
Patrice: I used to really feel some kind of way about doing videos and being on camera. I'd be very stilted in photographs, because I was scared of how I'd look. I realize a lot of that came from my weight issues, and I've learned to let them go and love myself as a work in progress. As someone recently pointed out to me – Oprah never let her weight or self-esteem get in the way of becoming who she is today!
O: As a fellow digital dweller I know how easy it is to get sucked into your work, and spend way too much quality time with your computer? How do you manage your time on and offline and do non-Afrobella things?
Patrice: That's one of my biggest struggles. Even today my husband pointed out that I schedule myself badly. It's a holiday weekend and I have obligations and deadlines and stress. I have to do better. But when I do have enough, I unplug completely.
I also am really trying to make exercise a part of my life and that means putting the laptop and the smart phone down while I work up a sweat. That really helps me to unwind and recharge my batteries. I am a very social person so I do make sure to get out and have fun on the weekends!
O: Besides blogging and beauty, what are your other passions?
Patrice: Does fashion count? I am very passionate about plus size fashion, and I love seeing that industry grow and blossom around the world. I'm passionate about music, especially music from the Caribbean. The soundtrack of my life has been reggae music, old calypso, hip hop and soul. I am passionate about politics and current events, but I've learned the hard way it isn't always wise to blog about those topics. I like to keep my blog positive and my blood pressure at a healthy level.
O: One of the things that helped your blog blow up was when concreteloop.com posted your afrobella.com as blog of the week and left it up for a bit, driving thousands of hits. How important do you think it is for bloggers to support each other?
Patrice: That's what blogging is all about! I know some bloggers who really tend to stick to themselves and more power to them if they find success that way. To me, it's all about the family of the blogosphere – celebrating each other's success and praising each other's talents. That's one of the most important things I've learned as a blogger and as a businesswoman – which I guess I sorta am, now.
"It's all about the family of the blogosphere."
O: Smaller blogs have really blown up in the US with huge networks and loads of activities. The blogosphere is burgeoning in T&T, but is in no way as huge. What advice do you have for people who are now starting off blogging and have hopes of gaining popularity online?
Patrice: Even though there are SO many blogs now compared to when I first started, please know that the Internet is huge and your voice is equally as important as anyone else's.
O: What advice do you have for young persons wanting to make a living from the Internet or online publishing?
Patrice: Don't get into it for the money. If you start a blog, start one because you're passionate, you have things to say, you have an idea and a possible focus or notice a void online that you think you can fill. If you get into it for money, fame, or free things – you're likely to burn out fast. None of those things are guaranteed. Blog for love, not for material gain.
To stay up-to-date with all things bella, follow her on Twitter @afrobella or check out her Facebook page Afrobella.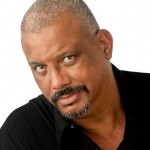 Photography by Mark Lyndersay of Lyndersay Digital.