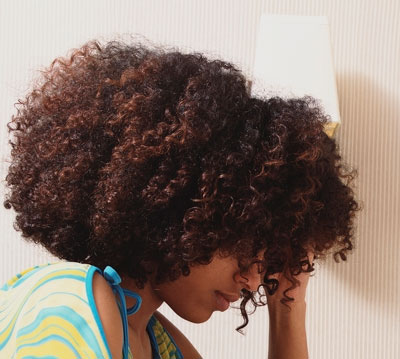 Over 30. Still single. No prospects. Is something wrong with you?
|
Being single in your 30s isn't akin to having the plague. So I don't get why some people, especially you married people, treat single women as lepers (insert up and down look of disgust and wrinkled nose here; I'd add the huffy sweeping of skirts, but that might be overkill).
There is nothing wrong with me; rather, there just happens to be a lack of options and I'm unwilling to cave into people's ideals.
Since I broached this topic to friends a few weeks ago, there's been a mini barrage of articles explaining why some women aren't married. It's all pop, psychobabble for the most part, but there are a few points that did force me to ponder further. One article in particular holds that single women are 'lying, superficial, selfish, bitchy sluts' and that's why we haven't found a man yet. Ironically, the piece was written by a thrice-divorced, 41-year-old woman – who's ahem, still single it seems. It goes to show you that being in a relationship – or three – obviously doesn't make a happy home.

Normally, men aren't the focus of these types of articles, but men also haven't gone unscathed. Another article claimed that men who aren't husbands or fathers are "pre adults", straddling the limbo of childhood and adulthood, and thus they are shallow, immature beings, who should also be blamed for the plight of single women. Ah yes… they found a way to bring it back to why women are still single.
As much as I don't mind a little male bashing here and there, and will admit that there are some 'questionable' men (and women) out there, I have to ask, why are single people under such scrutiny? More importantly, why is it implied that we are somehow inadequate if we can't 'hook' someone?
"It takes work, and it takes meeting good and bad guys in order to find someone who's compatible." 
Ladies, if you're like me – single in your late 20s and 30s, heck even older, and you're hoping to find a good, quality man for the right reasons, then don't listen to anyone who's telling you it's time to find someone and settle down, or that something is wrong with you. There isn't anything wrong with you.
I've been asked repeatedly and even most recently a few days ago, why I haven't found someone to settle down with. Like finding a decent, respectful, caring, honest, ambitious man who's not apt to jump every tart he sees is easy street. There's no outlet where I can shop and get the perfect man to suit my personality. It takes work, and it takes meeting good and bad guys in order to find someone who's compatible.
One of the reasons why I'm still single is because I'm restless to the point of worry for some. I've lived both in the US and UK, and, in both experiences, it's the same basic story. There are lots of really decent men out there, but they aren't the right fit for me or vice versa. I've also been too busy having a great time travelling, and generally experiencing what life has to offer and that daunts some men it seems.
Another reason is that I'm not willing to settle for some random fella just to be considered a worthy member of 'normal' society. I'd rather stay single and strive for personal happiness than be trapped in a relationship with a man whom I don't like or respect. What's wrong with being single and happy, or at least making honest efforts to achieve personal happiness? It's not as though I want to be alone for the rest of my life, or that I think one can't achieve personal happiness while in a relationship. I honestly want a good guy to share my life with, but it has to be for the long haul, and not just a few years.
There are different types of men out there obviously, but I tend to come across certain types often. There's the overeager, passive-aggressive guy who's secretly bitter and ends up annoying me instead of interesting me. This is when I automatically put that kind of guy in the friendship boat. They get shipped off to Friendship Island, where we all have a superficial laugh every now and then.
"I wonder… Or who sees us as daring and confident for not settling along the way?" 
Then there's the sensitive subject of religion. Men, whose religious views border on fanaticism, are the type I'm also most wary of.  I have no problem with other religions, but I draw the line when I'm boldly told that my spiritual belief is wrong. They get corralled into the crazy pen for quarantine – to ensure no cross contamination occurs.
There's also the deeper, spiritual reason. I am really not ready because I feel as though I have much to work on. I also feel as though I haven't achieved my personal best just yet, and, ideally, one would want to offer up his or her best self in a relationship. The last thing I want to do is place the reason for my happiness on another person. This is where I feel most people confuse being happy in a relationship, and believing they're happy because they are in a relationship.
Finding a partner who's supportive, and who's motivated to go after his goals is also an issue. This isn't about pointing fingers or making men feel bad, but I want a man who's willing to let me pursue my career and dream path, just as I would support him in his goals.
This, according to Miss Thrice-Divorced, is being selfish. If selfish means actively seeking ways to improve our professional and personal stations, then sure, I'm selfish (insert rolled eyes and set jaw here). It's a total Goldilocks' syndrome for some, because we're either not good enough or too good enough. Where are the guys who can appreciate the 'just right'?
There are also the married men or men with girlfriends who present a problem, since there are some who apparently like having their cake and other slices on the side. This is an easy one for me. I ignore them and their so-called advances. I'm one of those old-fashioned women who believe that a married man is off limits, no matter what kind of sad-eye, puppy-dog face he fakes when he complains that his wife doesn't love him.
The opinions regarding a woman's singleness are boundless, and I wonder who else views single women over 30 as objects of pity? Or who sees us as daring and confident for not settling along the way?
It's time for this 'single means you're pathetic' attitude to cease, and it's time to shut some people up. Marriage or a steady boyfriend (or girlfriend) is no guarantee for happiness. There are so many unhappy people who rather drown in a relationship than fight it out alone. So why all the fuss about us singles, when they seem to be tethered to a sinking ship? There are also many truly happy couples who have maintained their individual identities, and that's the ideal we should give credence to. So stay single and happy if that's where you are in life, because eventually someone will come along. If he (or she) doesn't, well then, that's just a risk in life we all have to be willing to take.