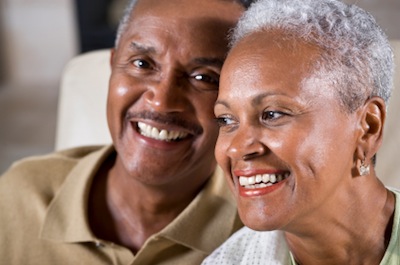 Old School Love: What Works
|
For all the evolution our society has made in the last 50 to 60 years…for all the advances with visible minorities, the women's movement, and gay rights…for all the strides that have taken place… particularly relationship equality, I sometimes find myself wondering if there is validity in the relationship standards of yesteryear.
For the purposes of this article, I'll be using the conventional male/female relationship, as a context. But please be assured that all manner of relationships have been considered in the writing of this piece. Woman an' man, woman an' horner man, man an' man, man an' side woman, gyal an' gyal…allyuh get de picture.
As ah was sayin', I have these thoughts because, in conversations with friends, I found…well, I found that (some) people of our generation are selfish muthaf@ckers! It's ALL about us! Think about it honestly for a second before yuh bite off meh head. We've been relentlessly catered to, and encouraged to pursue our individual goals, professional or otherwise, and so, it stands to reason that we undoubtedly bring this "me, me, me" energy into our personal relationships with our partners.
Our relationships, as a result, seem to not have the staying power that our parents and grandparent's generation had. Why is that? Could it be that some intangible dynamic got lost in our race to become evolved, sophisticated, independently wealthy, and wholly reliant specimens? Is our evolved state hurting our ability to sustain a relationship?
Lawd, I just had a Carrie Bradshaw moment..
I am reminded of a couple years ago when my family came to visit us in Toronto. My aunt and my mom had just finished BLAZIN' it in de kitchen, and were about to dish out some food.
My aunt: "Kim, please share out Rodney's food first, please?!"
Kim is my cousin; Rodney is her husband.
In that fleeting gesture, my aunt was able to communicate the sentiments of a lot of women in her generation…a decidedly old-school tactic, depending on who you're talking to. It should be said that my aunt has been married for 35 years. We'll attempt to deconstruct this later.
I also recently visited a close family friend who was in the hospital recovering from surgery for a condition that, had had it been left unchecked, could have proven to be fatal.  Her husband, of 27 years, had been able to pick up on – just by touching her – the cancerous lump in her breast that she overlooked…and had insisted that she check it out. Talk about being in tune wit yuh wife! *Steups* Yuh tink it easy?
By virtue of actions, and, to a lesser albeit still substantial extent, words, these examples are at odds with the sentiments du jour. Of all the different perspectives that spew forth from the tongues of the fair ladies and distinguished gentlemen of our generation, I have narrowed it down to the two most potent male/female manifestos.
For the ladies: Ah ain't servin' no man!
For the fellas: Ah looking fuh ah independent woman!
Leh we deconstruct…
Women today do NOT want to be made to feel like they have to serve any man…and rightfully so, if you want my honest opinion. They've witnessed mothers, grandmothers, and aunts not only performing, but also expecting that they too will adopt such behavior as their modus operandi.
'Modern' sensibilities kick in, there is an internal rejection of the entire scene, and if you're dealing with a situation like my aunt's, you might get ah  "…whud happen'…he han' break?!" If you're not as lucky, Miss Thing will stand there with her full set of nails, and will read you like a Mills & Boon…hot and sweaty!
Fellas are also not immune to rejecting the ways of men that have come before them.  Most heterosexual men I encounter stress their desire to be with an "independent" woman. The logic, of course, is that this independent woman would be able to maintain herself (usually financially, but in other ways as well), and would take some of the looming pressure off of him to support the relationship. Like Miss Thing, Mr. Man may have very definitive ideas about what constitutes the appropriate level of contribution in a relationship, and may rudely dismiss those not meeting that standard.
If we are willing to examine the two relationship manifestos in a less superficial and literal way, I believe that there is an opportunity to extract some nuggets of wisdom that lie just beneath the surface of the relationship actions of our parents and grandparents. In serving her husband a plate of food, what my aunt might be thinking is…
"Darlin', you ain't perfect, buh yuh is meh husband, and I consider yuh enough to dish out some food fuh yuh. Ah know yuh was workin' dat maxi whole day in dat hot sun, so it eh nuthin' fuh meh to bubble ah pot fuh yuh. Ah also know dat yuh was talkin' tuh de juice girl by City Gate! Yes, word does travel quick, eh! So have ah seat, and eat de callaloo and left han' dumplin ah make especially fuh yuh ass! Eat hunny, eat!"
Similarly, the attentive husband of our family friend could have been thinking…
"Praise be to Yahweh dat dis woman okay, yes! Cuz de truth is, ah wouldna know how tuh make it without she, nah! God, yuh know ah love she! We going strong fuh 27 years, and she is de mudder ah meh chil'ren! Ah really started rubbin' she breasts tuh get tuh she panty, cuz two days ago she leave wit de pink one, buh come home wit de yellow one. Buh faddah God, in yuh infinite wisdom, yuh end up savin' we! By de hook ah de crook."
Listen, all I am suggesting is that, instead of dismissing the codes of yesteryear relationships as being blasphemous, we should change our perception, and look to them for inspiration. It's not a coincidence that our parents and grandparents have been together for as long as they have. It just proves that some of what they are doing actually works!
I subscribe to the thought our generation will be better equipped if we incorporated some of their relationship nuances into our modern sensibilities.