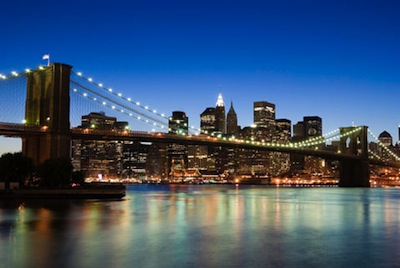 Moving out of Trinidad: The Good, the Bad, the Truth
|
So, you think you're ready to move out of Trinidad or Tobago. But the question I ask is… are you really ready and prepared for the ups, downs, sideways, and roller-coaster drops involved in moving lock, stock and barrel?
For someone who has moved out of Trinidad twice to live in two, different countries, I still caution most people who want to leave our wee isle out of frustration or because they feel as if they can't find challenging or fulfilling work in Trinidad and Tobago.

Here is the truth that no one really tells you. Moving to another country, legally that is, takes a heck of a lot of gumption, patience and willingness to humble oneself. It isn't all hunky dory, and land of milk and honey. It takes hard work and years of it, so be ready to be challenged and frustrated in many ways before you finally find your way.
For some it's an easy transition, for others, it takes much more. Whichever way you decide, be prepared for the financial, emotional, physical and mental stress.
Red tape and frustration
The first thing I'd advise is to make a plan. I know it sounds boring, but for those who really want to make it either in the US, UK, Canada, or elsewhere, having a solid plan helps. If you don't you'll end up working at "McWendy's" because you have to earn rent money.
Remember too, for Trinbagonians, it's much harder to migrate now. For the US, it takes years, and the same goes for the UK. From my research, it seems that Canada is somewhat easier to apply to and process than other countries. There are also other options that allow you to live in another country, for a period of time, so that way you can gauge if you can in fact handle the pace and lifestyle.
Some people go to the UK on a two-year visa – the Youth Mobility Scheme, the former working holiday maker visa that allows Commonwealth citizens aged 17-31 the opportunity to travel, live and work in the UK. Some go to Japan on the Japanese Exchange and Teaching Programme (JET). Either way, there are short-term options available, so why not take advantage of them?
Most people I know, who have migrated to the US, tend to choose states based on whether or not they have family nearby. That's a good and bad thing. It's good for the obvious reasons, having support and someone to make roti for you. Bad because the state could have a higher cost of living, and higher tuition fees. So when choosing, remember to do your research.
Homesickness
Ah, the homesickness. When you feel for a Shandy Sorrel (like now), or a bake and shark, and you can't simply go get it, that's when the brutal longing for home sinks in. Many islanders have fled the 'foreign' they so longed to live in for the safety of 'normal' back home.
Leaving your close friends, family, and, yes, the hot sun, can be unbearable at first, but as with all new changes, the longing fades once you start carving out a life – although for some, it never does. If you know you can't do without seeing your Mummy, Daddy or Muffy the doggie for more than two days, then moving thousands of miles away isn't for you.
Personal life
There are many Trinbagonians living overseas who crave for the laidback, island lifestyle they grew up with, and that alone encourages some to move back 'home. Whether or not they are aware that the pace and lifestyle has changed in Trinidad and Tobago over the last decade, there are definite pros and cons to consider.
If you decide to move out of the country, are you prepared to sacrifice much of your social life for your career? In the US especially, some people have great careers, but adjusting to the lifestyle is difficult. For some, there's the dating scene, which is very different to the scene back home… cue the sounds of "Sex & The City". Then there's realising that your co-workers who would happily lime with you on a Friday, won't call on Saturday to see how you're doing.
There is that fine line between achieving professional highs, and being happy with that, knowing that your personal life may suffer. For most Trinis I know, the liming must continue! In all seriousness, I believe in working hard and playing hard, and I do both well. But for some, taking advantage of the wealth of entertainment options available never replaces the comfort of having close friends and family close by. So it really boils down to your own personality, and whether or not you can deal with the loneliness.
Money talks
Moving as a student is somewhat easier than moving permanently. As a student, tuition fees are going to be your greatest burden. However, once you've graduated, better paying jobs are easier to come by. You will be allowed to work for a few years, after you've earned your degree. If your aim is to work for two to five years, save and move back to Trinidad, then that's a great way to spend your time if you aren't sure how long you can or want to live in that country.
The other most important question is, can you afford moving? If you can't afford the moving and set-up expenses, for at least four months, then you're going to be in trouble. Considering the global economic and employment issues, well-paying jobs are hard to come by. Know the areas that have more jobs in your field, as some states and cities are better for certain fields.
The reason why most people seem to have the same story is because it always takes longer to settle in than anticipated. One major factor that prevents most people from really getting their situation sorted is the credit system in the US. I can't speak for the UK because my experience there was short term. However, in the US, you need to establish credit before anything gets done. It takes six months to build your credit, and, in this land, no credit is as bad as bad credit.
You will have to pay security deposits for cell phones, and apartments/housing will require background and credit checks. If you don't have credit history, it will be hard to find a place right away. It's no fault of yours; it's just how things work. But if you talk to your bank of choice, they have ways to help you build good credit, but keep in mind you will be spending twice as much initially.
Oh, and doh get chain up eh. If someone tries to convince you they can afford to buy a new car ever year (unless they really can), don't buy it! It's called a lease, so 'doh get chain up'! Realise your own limits and be smart about planning the rest of your life.
Friends and family settin' you up
Here's a bit of advice regarding living arrangements; never, ever believe anyone, family or friend, when they say you can stay at their place, while you get settled in. If you can avoid staying with people for no more than two weeks, please do all that you can to get your own place! Trust me when I tell you, despite their best intentions, it never works out. Save up your pennies and save lots of them before you leave.
You might think they'll help you out, until you 'get on your feet'. Sometimes they surprise you, and renege on their invitation, and unceremoniously 'put you out'. When that happens, just go out there and get cracking at finding your own way.
To move or not to move?
Now that I have you mulling over whether or not to move out of Trinidad after all, consider the following. Why exactly do you want to move? Is it because you want to further your education and build a life in another country that would afford you more luxuries? Or are you moving because you're bored and running from the banalities of Trinidad and Tobago culture? If you're not sure as to why you want to move, you might find yourself frustrated and unhappy during the initial settling-in months.
The good thing about seeking a better life is that chances are you will find it. Once you're willing to work hard and play by the rules of your chosen country, you will be fine. It won't happen as quickly as some people like to make it seem, because no one likes to admit how hard they really worked and how much 'sufferation' they experienced. It gets easier as the years go by (for some), but your first few years will be hard, but not unbearable.
There are several options to choose from, so don't limit yourself to one avenue. Explore while you can and make good decisions. Just don't be fooled by seemingly idealistic settings.
Image credit: robinsons-intl.com