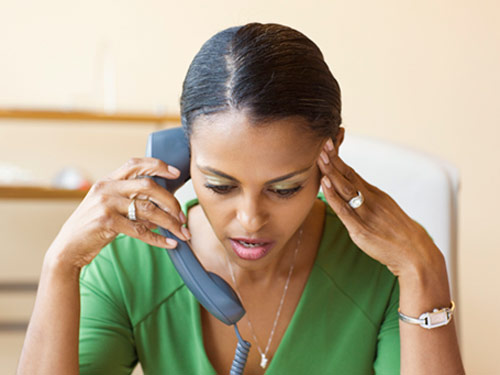 Mid 30s Crisis: The Unmentioned Dilemma
|
Remember when you were younger, and you were told you were too young to go out by yourself? How many of you mumbled under your breath that you couldn't wait to be older? As if there was some glitzy, flashy billboard hyping up the joys of turning 20, 30, and even 40.
But what we often overlooked was that no one highlighted being 30-something. You don't really hear anything about being 31, 32, or 34. Those ages get left out from the celebrations, and I know why. Those are the ages the real problems start. You go from trying to figure out which fete to go to next, to trying to figure out which one of your many bills to pay.
People have an age crisis when they turn 20, 30 or 40. But what about the mid 30s? I have been thirty years old for four years now, and I am definitely going through a situation. And the best way I can sum up this situation, is that I am going through a mid-30s crisis. I still don't feel like I have accomplished all that I should, and trying to get it all done has put pressure on me. But when you think about going through a mid-life crisis, you think about being older, like about 40 or so, and, at that age, the typical mid-life crisis generally consists of a fight to hold on to youth.

Most people that age fear not being able to do the things they did when they were younger. I mean it's only fair to have the worries, but some of them go overboard with trying to prove the point. They do daring acts like riding motorcycles, wearing outfits that don't suit their age, acting like their children, and going to fetes more than their children. You get my drift. It's truly a chaotic crisis, and one I'm sure that isn't pre-meditated.
So, if this is how the typical mid-life crisis plays out, what does the mid-30s crisis look like?
If I lay my cards out on the table, you'd see that I have a great career, a wonderful son, went back to school and graduated with my degrees. I just packed up and moved from one state to another, I have the best family and friends anyone can ask for, and most importantly I have my sanity. I should be singing in the rain, right! I am, but for the life of me, I still have a voice in the back of my head saying, "Onika, something is missing. Go find it!"
It's almost like something snaps in you, and you begin to have thoughts of opportunities you may have missed out on. And the more you think about them, the more they spiral into a whirlwind of confusion. You accomplish half of the things on your list, but now you're blurred by this "thing" that you seem to be missing. I confided in one of my friends about this melee of mine, and she hit me with a 'boof', "What really goin' on with you? You eh have one thing to worry about". I know! It seems like I don't have a reason to be in this kind of predicament. But what do most thirty-something year olds do when they go through this?
I've come across quite a few surveys agreeing that people are indeed entering midlife crisis during their 30s. Most of these surveys identify the causes for the crisis as more pressure to achieve higher goals, not having enough money, relationships going sour, and just not enough sex.
We go through different stages in our lives, and as we get older we prioritize our responsibilities in a particular kind of order. For many of us, turning 30 signifies a deeper step into adulthood. The partying 20-something year old you once were got left behind a speaker box in a fete.
Now, you think more about the marriage you're in, maintaining your household, and taking care of the kids. The pressures of staying on track sometimes becomes too much and we feel like we want to escape. How many times have you said to yourself that you don't want to be an adult anymore? I know for me just last week I was wishing to be a kid again and running away from it all.
Then, I have single friends who aren't worried about their career, and what they've accomplished. Their worries are about time running out on them before getting to settle down and have a family of their own. Their issues are from the other side of the fence. They basically want the responsibilities that some of us are trying to escape from. And it's not that every 30-something year old goes through the same emotions, but most of us can relate to having at least two or three of these very issues.
Even though our journeys can be so promising, we can still be overwhelmed with the feelings of being unfulfilled. There's nothing wrong with that feeling, but we can't let it consume us either. Some are so extreme that seeing a doctor, medical or psychological, may be the only way to help understand the torn feelings. Now and again that missing "thing" emerges, and you'd want to fulfil it. What's important is that you find out what's missing, learn how to manage change, and attempt realistic satisfaction.
Satisfied or not, going through a mid-30 crisis isn't something that we should panic about. Rather than suppress that urge, confronting it and going after it realistically can help us put an end to the conflict between our current lives, and wanting to enhance it. Go ahead nuh, I dare you to enjoy your 30-something-year-old stages. It's definitely a great age to celebrate.
Check out the rest of this week's issue (14/2/11; Issue 45):
Look out for a new issue of Outlish.com every Monday!