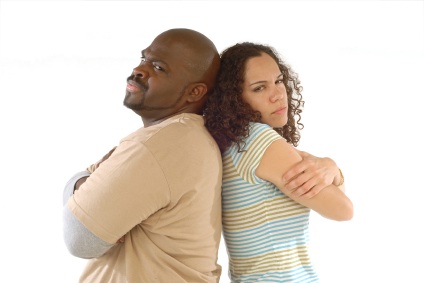 Men: God's Gift to Women Unappreciated?
|
Women are a bitter bunch of people. That's the thought that pops into my mind every now and then. Why would I say something like that?
Well… last Friday was International Men's Day. Yeah, some of you may be only now hearing of it (and to think it was inaugurated right here in Trinidad and Tobago in 1999). Most people thought it was just another Friday, and because irony has a sense of humour, it also happened to be World Toilet Day. This, of course opens the way for men equal crap jokes, which would serve to aid the argument that men aren't a gift from heaven (which I don't believe they are), but let's not get into that.
What stood out for me were the responses to the question I posted on Twitter and Facebook as to whether men get a raw deal when it comes to being appreciated, and whether more fuss is made about International Women's Day than International Men's Day (which obviously is the case). Several women wrote venomous responses like, "they already rule the world 365 days a year, why do they need a special day?" or "what have men done, what's so special about them?" Some also went into discussions about patriarchal society, and what "the White man" has done to Blacks, demonising men in their commentary. Then there was the usual talk about "they doh hadda carry a baby for nine months and go through that labour". Just because a man doesn't carry a 'big belly', it doesn't make him any less important to birth. It's not his fault he doesn't have a uterus.
I'll admit that I've called men dogs every now and then. Who hasn't? However, the idea of acting as if they're 'nobodies' and don't deserve 'a day' is new to me.
Women and men have a love-hate relationship. Real Tobago love. Doh mind that the same people who you hear saying, "All man bad" or "Woman again" are the ones you'll see posting seven-minute videos on Facebook, professing their undying love for their significant other, two years down the road. As much as we 'dog' men, we can't do without them. I'm not talking about them as lovers or mates now. I'm talking about men in general. Can you do without your father, brother, cousin, uncle, or friend? Can you do without your husband, who may irritate you five times a week, but is really a loving and harmless thorn in your side? Most likely, your answer is no. You like having them around. At least the harmless ones.
As another friend wrote, she's "thankful on Men's Day for all the men in her life: the flaky ones, the walking steups ones, the amazing, but f*cking useless ones, the irresistibly lovely ones, the ones she can take home to her mother, the bffs, the ones that make her ovaries do a hopeful dance, the ones that only good for a jouvay wine, the ones who put up with her moodiness, the ones to love forever, the ones to live for".
Meanwhile, some of the men just shrug their shoulders at the negative comments sent their way, and keep it moving. As one man said, "It's funny how some people's idea of equality is to be superior to the person or group that thought them inferior". Maybe the only validation men seek is in their personal lives, and so they can't be bothered that their day went by unnoticed. As someone put it, women devote time to prepare for International Women's Day celebrations. Maybe because men can't be bothered, no one bothered to make a big brouhaha about their day.
Let's go back to the 'what's the big deal' mindset about men.
Just because women may have had some things harder, doesn't mean men haven't had their own difficulties. Men go through their own trials and tribulations, just as women do. Heterosexual men, gay men, men who have no say in if their baby is aborted, men who are sexually abused, men who are prisoners of war, men who get emotionally 'beat down' every day by women who say they love them. Maybe men don't openly b&tch and moan about their troubles like women, but they do have their own hurts. So to say that men have it easy, and why do we need to give them a bligh for one day, is an inaccurate assessment an response.
I really don't see what all the 'fight down' is about. Yes women have had it tough over the years. However, to women reading this, have you had it tough? Have men oppressed you, so you had no access to education, voting or the job of your dreams? I haven't, so I don't need to take up this burden (because other women… and men before me fought for the freedoms and privileges I enjoy), so I have no problem giving men a bligh for one day. I'm not trying to downplay women's struggles over the years, but why is it so hard to just show a little appreciation?
It's not like men go around begging us to remember them. They're too busy going about their business than to care about these things. Patriarchal systems aside to help them, maybe this is why they advance further, while women sit complaining about 'the system'.
It's not about who's better, or who has done more. If we can celebrate girlfriends, mothers, sisters, aunties, business women, and the list goes on, for Women's Day, we can celebrate men, and stop superimposing isms and schisms on Johnny the Janitor, who does nothing worse than piss off his girlfriend now and then, or Peter the Policeman who is actually a 'good cop'. If my experience with men hasn't been so negative, I'm not going to be soooooo negative about them. Of course, if I see a man disadvantaging a woman or child, I'll have something to say or do about it. However, I'm not going to put the sins of the fathers on the sons.
Women think men are in a war with them. I think men don't have time to be in a war with us. That's why they're busy, covering magazines and 'ruling the world'. Women may have had to fight harder for rights, but so have men in oppressed nations. Really, the tit-for-tat comparisons are growing old.
Why fight down the call to appreciate men? Why 'dig a horrors'? That energy can be used to show mutual respect. If we can celebrate women, we can celebrate men too. So to all the men out there, Happy (belated) Men's Day.
Image courtesy iStockphoto.com; junial
Check out the rest of this week's issue (Issue 33: 22/11/10):