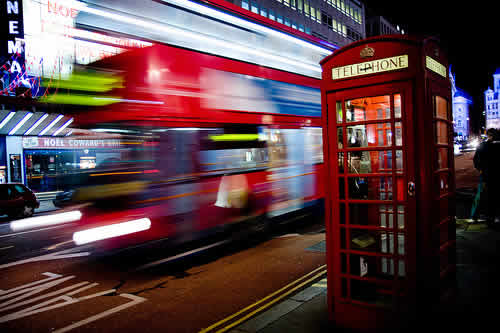 Life in London. Why I Love and Left T&T
|
Do I miss Trinidad? Hell yes! If I got a pound for every time an English person asked, "what are you doing here, it must be nice and sunny in Trinidad?", I'd be a rich woman now.
When the snow forces me to stay indoors, I cuss with all my might at the thought of my friends letting their hair down, drinking rum and palancing in the heat of Carnival. But who would ever have thought that a big Carnival lover like me would opt to live in England?
The first year I missed the winery, I called my mother about six times on Carnival Tuesday asking, "Madge girl, what band passing on stage now?". Well as my mother says, 'after one time, is two'. Even though I haven't experienced Carnival since 2003, it doesn't bother me as much because the wonder of technology ensures that I'm up to date with the latest soca and bacchanal. This year, I looked at the cost of a trip home for Carnival and thought, 'hmm, I can go to Thailand and come back with change!'
Anyway, when I left Trinidad in September 1999, the plan was to get my Masters, visit a couple of European cities, and head back to Trinidad full of hope and expectation for the new millennium.
But when I got an offer to work on Brighton Argus newspaper's website, I grabbed the opportunity with both hands. It wasn't the best paying job, but I figured it would be a stepping stone to bigger things. I'm still not making loads of money, but when I look back at the last ten years, I can point to enriching experiences I probably may not have had if I'd returned to Trinidad.
I decided that if I was living in England and working in the media, I might as well try to get into the world's best media organisation, the BBC.People always ask, "how did you get a job in the BBC?" They are usually disappointed to learn that there was no rocket science involved, and that I just applied for the job, which best suited my qualifications, and impressed the panel at the interview.
So in 2003, I said a tearful goodbye to Brighton and moved up to London.It's been seven years at 'the Beeb', and I'm really proud to be working at the BBC World Service, which is renowned all over the world for top class journalism. In addition to raising my journalistic game, I've made friends from all over the world. On any Friday evening at our Club, I can trade tales with Romanians, Maltese, Ghanaians and Iranians. The cultural exchange is priceless.While there is no lime quite like a Trini lime, the folks I work with aren't backward. We've had some epic evenings – including a pub quiz, which not many of us remember too well.
I look back nostalgically at the liming I used to do in Trinidad – Martin's on a Friday evening, Bobby's Bar in Petit Valley, the now defunct Upper Level, Cricket in the Trini Posse stand, and Maracas on any day the weather was good.
My closest friends here are Trinis, and they are curious and adventurous like me, so we hit the museums, plays, or just get on a train to see what other places look like. You definitely won't find me running down every Trini party, because while it's good to be among my own people in a big city, I didn't come to England to experience Trininess!
London is a fascinating, culturally diverse city that never fails to amaze me. I'm most excited by the culinary diversity on offer, and this has really fuelled my passion for food.I was, however, quite disappointed at the paucity of top notch Caribbean food on offer. It also started to grate on my nerves that the only dish people associated with the Caribbean was jerk chicken!
So it was really in anger that I started writing a food blog with the aim of showing off our culinary delights. For two years, I put my musings on food out there for the world on Can Cook, Must Cook, but when the demands of my job became too much, I had to give it up.
Through the blog, I've met a wide range of top-notch foodies who I now call my friends. Actually, it was because of the blog that I met the food editor of the famous, entertainment listing magazine Time Out who hired me to write reviews and articles for the esteemed publication. But I haven't given up writing about food totally, you can read my bi-monthly column – Caribbean CookUp – in Caribbean Beat magazine.
With all of this going on, will I return to Trinidad? I certainly hope so. But now, I feel that London is the place where I can accomplish more, and make a few more dreams come true. Now if they could only arrange to move Trinidad Carnival here.
Photo credit: E01.