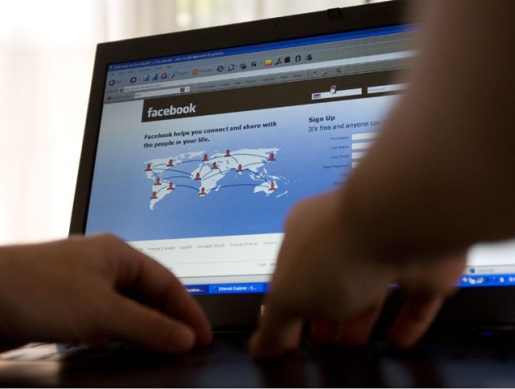 Is Facebook the new Séance?
|
Last December, my friend Dennis died. Loved by many, his death came as a huge shock, and there was no end of tears at his send off.
Even today, as I type these words on his birthday, I am overcome with tears. I miss him so much, and so do the many other people whose lives he has touched.
From the moment he passed, his Facebook wall was flooded with messages from friends. Every day you can go to his page and see new posts, from expressions of love to friendly banter.
Every now and then Facebook sends a message saying, "Reconnect with Dennis"; it also reminded me of his birthday. That, I'd already marked in my memories.
'To some it may be freaky'
The thing though, is it doesn't feel weird to write on his wall. To some it may be freaky, but in some kind of way, writing on his wall offers some form of release, and it's comforting to see that so many people still miss him too and reach out, even though we know he's probably too busy in the afterlife to read his Facebook page.
Some may see it as an act of cruelty – Facebook there reminding you of what you've lost, and indeed it just brings back a fresh set of pain at times. But seeing a profile picture of this tall, handsome guy, who was so affable and well liked, reminds you of what a great spirit he was (and still is). He was popular, because he was a beautiful person who always put you in a great mood.
Although Facebook knows a lot about its approximately 500 millions of users, nudging us to contact each other and remember birthdays, it hasn't quite yet figured out how to determine when one of its users has passed on.
Imagine how surprising it is to see in your news feed, "Dennis is now friends with X" – probably an old friend request only just accepted, but it can still send a jolt to your system.
Facebook is still seeking a way to manage this scenario, and acknowledges that they're "never going to be perfect at catching it".
'Seeing deceased friends pop up can be painful'
Meredith Chin, a company spokeswoman, recently told the New York Times: "It's a very sensitive topic, and, of course, seeing deceased friends pop up can be painful."
Previously, Facebook deleted the profile of users whose death it learned of. According to the New York Times interview with Chin, the social network "now recognises the importance of finding an appropriate way to preserve those pages as a place where the mourning process can be shared online".
Member profiles can be "memorialized", or converted into tribute pages, where friends can still post messages on their walls. To memorialize a profile, a family member or friend must fill out a form on the site and provide proof of the death, like a link to an obituary or news article, which a staff member at Facebook will then review.
The downside to a memorial page, however, is that if a close friend or family member were to join Facebook after the memorial was created, they would not be able to access all the messages and photos shared by friends on the page.
Still, it is a definite challenge for Facebook to verify reports of deaths.
According to Chin, Facebook is testing various ways to implement software that will address this particular dilemma. For example, it was considering using software that would scan for phrases like "Rest in peace" or "I miss you", repeatedly, and then have someone investigate the account. However, the company is being extremely careful about how it goes about this, to avoid the potential for pranks.
In the meantime, I'll continue to see Dennis' handsome, friendly face on Facebook, as he holds his favourite drink, a Guinness. Others will have Facebook suggest him as a friend. If he were still here, I'd tell them to definitely add him, because for the time that I knew him, especially in my days as a student at The University of the West Indies, he added something to my life, and does so, even in death.
Image credit: http://www.popfi.com.