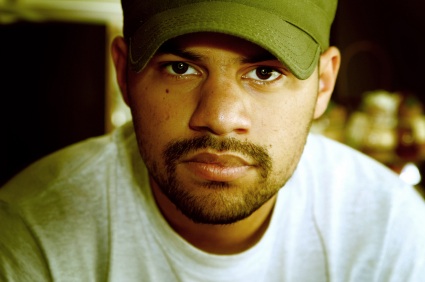 Inside the Male Psyche: What do Men Really Want?
|
Hmm. I can almost see the ladies salivating on this and I can hear the men, "Oh brother not another male bashing article", but my intention is to lay the cards on the table… and if I open a few eyes and get some nods and smiles of agreement, then my mission would have been accomplished.
Like most women I am guilty of generalizing men as dogs, believing that their motive for anything is hinged only on sex. After all, so many girlfriends and friends of girlfriends can't be wrong…all with similar stories about different men. A coincidence?
But getting back on track… what do men really want? Well, based on the reality that all men are different, and not wanting to put words in anyone's mouth, I spoke with a few guys. Here's what they said:
Guy 1: 33, single, two children, barber by trade, bad boy for life:
"A man wants to be financially secure so he can adequately provide for himself and family. He wants a supportive woman. Someone he can share his dreams with and who he can talk to about anything, someone who will motivate him, share his interests and believe in him. A man also likes to have his ego stroked, same as a woman.
"Of course, what a man wants varies depending on where he is in life. Experience does bring a certain reasoning… I have had long-term relationships, good ones and I have cheated, and have engaged in one-night stands, but I have toned down in a lot of ways! Generally, a man won't back down from sex and even if he is engaged in a solid relationship it just makes it harder to say no."
Me: Oh and what about sex … what gets you going and keeps your attention?
(A big smile!) "I want someone who can keep up, I like spontaneity!"
Guy 2: 39, divorced, three daughters:
"When I got married I thought that would be it. However things didn't work out, but I still believe marriage is the way to go, Having that one person… is safer and more liberating sexually. Right now there is someone I'm interested in, but she is involved at the moment and I am also in a relationship – which in itself is complicated. However, this person is not just a chick; she is a really good friend. One of the few who knows me inside out and I know her well too… but because of that I am afraid things won't work… she knows my game and I know hers! So for now, I am staying put and working hard to support my girls.
"Instead of two jobs, I want one that pays like two. I want my own a home, a car and to have more time with my daughters. Honestly, I feel like I can live in the country away from all the hustle. I want to get back into eating and keeping healthy. I am at an age where I am no longer into the constant partying and drama!"
What about sex?
"Hmm! Women are so different; you use it against us. Even if a man is mad at you he will still give it to you! Women… you hoard it too much!" (Laughter).
Guy 3: 27, no children, in a three-year relationship, living in America:
"My job sucks…life sucks! Working and going to college isn't easy. Of course I get frustrated, but I'm hoping to follow through with this. It is so hard over here. I miss Trinidad and my family. I just want to be able to help out; I feel that I should be able to do so much more. I have thought about opening my own business, but for now I would just like to find a better job. I party and get tattoos to ease the stress.
"Relationship-wise it isn't always easy having to deal with another person, putting up with their constant wants, needs and expectations. Sometimes you want to do your own thing without having to explain yourself, or getting into an argument. You want your woman to treat you with respect and to understand that you also need your own space even if you are in a relationship. I am a good guy, but there are a lot of beautiful women out there and that can make being faithful difficult. Some of them are very forward and don't seem to care if you are in a relationship! But I am doing alright so far and behaving myself."
So what do men want? Well can it get any clearer? Men want sex. It's at the top of their list. It's how they show love, affection, appreciation and their own masculinity. It's also a powerful stress release mechanism – for both sexes I will add.  However, it's not just run of the mill sex they're after but hot, throbbing, whimsical variations to the act. Whatever keeps their spark plugs running. Oh it is important to note that men are very visual, so yes, they do look around! Hint. Keep your packages nicely wrapped. There is a lot of visual stimulation out there.
Interestingly, men do want love and the closeness associated with being in a relationship, but not at the cost of their sense of individuality and masculinity. The ball and chain tied to the hip routine is not a turn on.
Men also do not want to be changed. They want to be accepted for who and what they are.
The instinct to procreate and provide for a family is still ingrained in the male psyche and for some males, it is very important. Men want to be the head of the household. Most have taken on the responsibility of providing, and the headaches associated with such, and, therefore, they want to feel appreciated, be supported and needed – for their efforts.
So yes, they're sexual creatures, but that's not all there is to them.
I once asked a guy what he wanted, and he immediately belted out Buju Banton's "I Wanna Be Loved". But that was one guy. However, another man said it best during an impromptu lime, well marinated by the robust flavour of Johnny Walker: "All men are not the same and will have different desires. What a man wants depends on the man in question". In that case, will the fellas out there give us a few more answers?
Author bio: Danielle Martin is a writer at heart, having crafted her first poem at the age of seven. Since then she has managed to gather experience in the fields of journalism and advertising. She believes that the best limes are spontaneous, and that life really is too short.
Image courtesy iStockphoto.com; DorianGray
Check out the rest of this week's issue (Issue 31, 8/11/10)