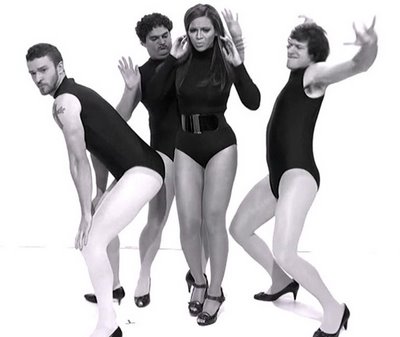 If I were a Girl…
|
As a 21st century, Trini man, I want to tell you what I would be like if I were a woman… even just for a day.
Don't get it twisted; this is not an article about what my 'ideal' woman should be or some sort of boring monologue of how the role of the woman has evolved in today's society. Those sort of articles are a dime a dozen.
This is just an expression of the behaviour and personality traits I think the world would be better off with not seeing from females around the world.
Breaking shit
I think the realities of womanhood would be quite an adjustment for me, because let's face it, us guys put you through a lot! However, that does not excuse some of the behaviours exhibited by our female counterparts. One such example is the women who lash out against the world, and decide to get back at their man who has been behaving inappropriately, by breaking his shit.
'It seems that all women have this crazy gene'
In my research, I asked a few female friends of mine to help me understand if it's a natural phenomenon, and it seems that all women have this crazy gene or are capable of displaying such behaviour, which is mainly triggered by men who do not 'man up' and come clean on some topic that the woman knows the truth about (how she found out this 'truth' is another story, usually as a result of some form of investigative measure I like to call snooping).
As a man, however, my experience of this 'manning up' is quite different, as it seems to actually make the reaction worse when someone is already behaving irrationally. Personally, I believe that being in such a position I would actually 'woman up', vocalise that I am upset and feel to destroy some of my companion's possessions (but will not indulge in that behaviour because I am an adult and I am NOT crazy!).
Attention seeking
There are not many women I know who are fully comfortable with themselves, and do not need the attention from a man within the realm of a relationship. Where attention from the opposite sex is concerned, a confident woman never has to worry, because there is usually lots of attention to be had.
Case in point, a close cousin of mine; she's young, successful, and single, and she loves it. Why? I think the fact that she never does anything to get attention from the men she has relationships with causes these men to want to shower her with their attention.
'Sometimes women do strange things to get attention'
It's quite funny, actually, to see and hear some of the things men do from her point of view, but I digress.
We all love attention, but sometimes women do strange things to get attention from men they are interested in.
I once started seeing someone who would start picking fights just because she wanted affection; the logic still escapes me when I think about it. How does an intelligent young lady make a link from making me annoyed and angry to me giving her compliments and showing affection?
Gossip
Women need to face the fact that men will never be as fas' and scandalous when it comes to macoing other people's business, forming opinions and sharing such opinions about what 'Mary' should or should not do 'to keep her man in check'.
'Men will never be as fas' and scandalous when it comes to macoing other people's business'
Don't get me wrong, I grew up in a corner house – literally – so I know about looking out the window to see who coming down the street!
As a woman, I would think that this behaviour becomes an issue when I then pick up the phone to ask my other corner-house neighbour at the other end of the street if she saw that "Mary man get ah new car, and the licence plate of the new car is 'PIMP', but wait didn't we see a car like that the other day when we was coming from church and it had a next woman in the front seat?"
I think it's safe to say that many men have also been caught in this type of conversation when hanging out with a group of female friends, but the next time this happens, pay attention to the situation. One of three things will happen:
1) If there is another man around, they will eventually end up liming together and some sort of conversation about sport will ensue after they both agree that 'these women does talk too blasted much'.
2) If the man can time it right he will be able to counter the onslaught with some witty banter about how women talk too blasted much, and it could have been the man's cousin!
3) If caught off guard, not wanting to seem anti-social, the man would probably indulge the conversation for maybe about five minutes or to the level of his pussy whippedness, get bored, think to himself 'these women talk too blasted much', and if the situation is one where he cannot leave, start looking for a bottle of the hardest liquor available.
Ladies, because we do not share your enthusiasm for this type of conversation does not mean we are boring or not good conversationalists. It just means that we can find better things to talk about when we are among friends. Maybe we should look for a few women to start an anti-gossip campaign.
'Maybe we should look for a few women to start an anti-gossip campaign'
Snooping
In some relationships, people start sharing passwords, and answering each other's phones for one reason or another. I think women take this as permission to go through their partner's phone, and email, as they see fit. To me this signifies that there is a trust issue within the relationship, and as a woman, I would do some soul searching and come to a conclusion if the trust issue stems from an issue that I cannot forgive, it would be time to part ways in order to save much heartache and animosity.
I could continue for days, but it might turn into a woman-bashing article, which is not what I was looking to achieve.
In the spirit of enlightenment, I would, however, like to invite ladies' comments on what they think of my view, as well as ask, what personality traits do we as men often display that you think could be done without? (please leave the horning and lying comments to yourselves, because women today are increasingly becoming less monogamous). And fellas, what others can you think of?
Author bio: Anthony La Borde considers himself an entrepreneurially minded idea generator, and plays a key role in a number of business ventures. He loves to start conversations and entertain people with his sometimes controversial thoughts.