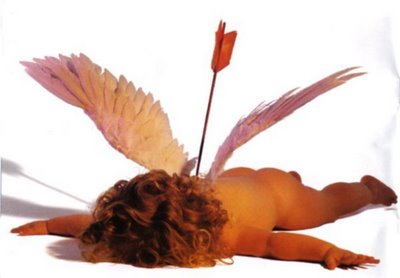 How to get a commitment phobic man to commit
|
Trying to get a man who doesn't want to be in a relationship… to be in a relationship… is like trying to fit a rhinoceros through a mouse-hole. So why do girls keep trying to do it?
If a man doesn't want to be committed to you, why try to force him? Oh, and note the difference between him wanting to be with you, and him wanting to commit to you. Women like to hate on men who just want some booty or to have some fun. Can you really blame them if you're a hottie and want to 'get some'? They have needs. Like dogs… they like to hump. Ok men… I'll be nice.
Seriously though. Some men are very upfront about they willingness or unwillingness to commit. They might tell you they like you. They may lime with you often. They may even 'run up' their phone bill, talking to you. You're convinced they like you, and you're probably right. They do like you.

However, when someone – man or woman – doesn't want to commit to an exclusive relationship, like and love don't have as much say as we think. Love is not always as strong a force as gravity to make sure that they have no choice but to plant their feet firmly on the ground next to you.
"Note the difference between him wanting to be with you, and him wanting to commit to you."
Let's look at the potential for a couple moving from a steady relationship to marriage. Most girls treat almost every guy they date as prospective husband material. They're more smitten with the idea of marriage than with wanting to marry someone because they're smitten by the person. Guys, on the other hand, know the type of woman they want to marry, and so they keep having fun, or move through several 'serious' relationships until they find 'that' person.
Fact is… some men don't believe in marriage – especially if they came from a broken home. Psychologists see a clear relationship between commitment phobia, and a traumatic childhood. Studies show that people who suffer from commitment phobia are deeply influenced by their childhood experiences that have seared their subconscious minds and given birth to such unrealistic fears. These include the death of a parent, a messy divorce, or parental abuse. In their minds, avoiding long-term, 'serious' relationships prevents any chance of being hurt.
Commitment-phobic people are easy to spot. They have short-lived relationships, wear their scars from previous relationships on their sleeve, date 'unavailable' people (who are 'committed' to someone else), back out of plans at the last minute, or are 'hot' one day, and 'cold' the next. Then of course, there's them being straightforward, and saying, "I've been hurt in the past and I'm afraid to get hurt again". Pussies… that's what they are. Once you've made it through one really bad heartbreak, you can survive another. Anyway… I digress.
"For a man, a relationship is sort of like a responsibility."
For a man, a relationship is sort of like a responsibility. He has a responsibility to be faithful. He has a responsibility to call you when he'll be home late. He has a responsibility to be supportive. Now, of course that's the ideal situation. However, there are some men who will only take up that responsibility for a woman who they feel deserves that respect. Then there are men who will waste your time. You think you're heading somewhere, but you aren't. You get sucked into a relationship that does not have a future.
You can't get anyone to commit to you if they don't want to. It's like asking a delinquent in school to study for exams. They just won't do it, and even if you force them to, you won't get the result you want. That also kinda explains why a man or woman moved on from someone they really loved, and refused to marry, only to go to marry one or two or three lovers after. Maybe it's because they just went with who was there when they were in the mood to be committed?
Instead of focusing on how the other person feels, and trying to change his (her) attitude to commitment, you need to focus on how you feel and change your approach. I'm not suggesting that you 'love with your head'. I am simply suggesting that you use it.
I'm going through this right now. Got a man I love, and who I knows cares deeply for me. However, he has his issues about commitment, and is going through his own process because he wants to be sure that he's absolutely ready to give a relationship with me a proper try. I appreciate the fact that he wants to be sure he's ready to commit, and I'm leaving him to his process. However, I know I won't wait forever.
Nagging a man is the best way to get the opposite of what you want. If you think he's a great guy, but perhaps a little confused about what he wants in life right now, leave him to go through his process of self-exploration. Don't force him or give an ultimatum. Give yourself an ultimatum, and know when to exit the room, if you figure the wait for him will be too long. You don't have to stop being friends, but draw your boundaries and be upfront with him. Let him know that if he doesn't know what he wants, then you will need to take your own measures to safeguard your heart. If he cares about you, he'll respect your decision. It may also be a trigger that lets him know that he has to make a decision, without you handing out some sort of draconian ultimatum.
If you decide to accept whatever crumbs someone hands you, be prepared to be disappointed. Don't play the casual game with someone you have deep feelings for either. Some men are just way too charming to keep your guard up from them. Don't think he'll change his skin one day, and become a new man, who suddenly becomes devoted to you either. If you want to feel emotionally safe or satisfied. don't try to force feelings on someone else. Force yourself to accept reality.
If a man's history tells you he's not the committing kind, he's emotionally unavailable, and shows that he doesn't truly consider your needs, most likely he's not worth the emotional investment.
You shouldn't have to go on a personal PR campaign to get someone to want to be with you. It's either they want to or they don't. Accept it for what it is. You can't or shouldn't force a man to be in a serious relationship or to marry you. If you 'succeed', doh vex when yuh getting 'horn'. Your chances of a great relationship are better, when the other person voluntarily wants to be with you.