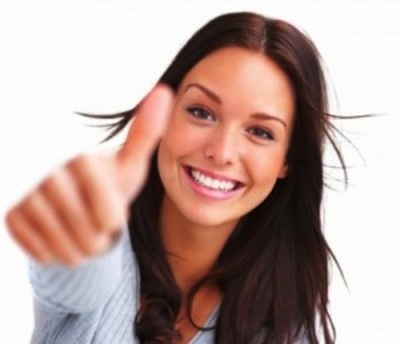 How Being an Entrepreneur affects your Personal Life
|
Choosing to 'work for yourself' is one of the most empowering things you can do. Then it comes and stabs you in the back like a thief in the night. One minute you're high on the fact that you can sleep late and take afternoon naps, while your friends are trying to slit their fingertips with fresh 8.5×11 paper. The next, you're eating ridiculous amounts of ice cream, when you realise that self-employment and business ownership isn't as pleasant as you thought it would be.
Working for Massa has its stresses too. But somehow there's this pencil-thin line of work-life balance that grows into a thick, permanent marker width, when you move from employed to self-employed status. Some people b*tch about busy jobs that render them with 'having no life'. Try working for yourself, and being primarily responsible for whether you eat bread and Vienna sausage or wind pies and nothing chops nuh? Stress, stress, and more stress.
As someone who has spent just a bit more than the past year and a half on the 'I's my own boss' lane, I can tell you about the ups and downs of my workload. But what's most noticeable is the impact on my personal life. So in my bid to be a good girl, so that Santa will bless me with my heart's desire, when December rolls around, here's a list of what some of you aspiring entrepreneurs should consider, and what, I'm sure, my self-employed peers can certainly relate to.
Friends not understanding your new lifestyle
I have one friend, in particular, who doesn't seem to realise what working on my own takes out of me. She doesn't understand when she calls on a Friday and asks me to join an after-work lime, and I have to say, "No chick".
She doesn't understand that apart from the fact that I have to work twice as hard, I can't be spending dollars recklessly on drinks and hor d'oeuvres that will ultimately end up in a cesspit tank, when I need to budget for large purchases, costs that may be incurred somewhere along my business activities, and for late cheques that do their best to ensure that my bank account doesn't always have the same amount of money on the 30th, which is something my employed friends can bank on. Plus, being home doesn't mean that someone is available to lime people. It just means they can work in  buss-up home clothes.
As another self-employed friend of mine added, you can't afford to be concerned with material things too much, or the latest liming spots. Sometimes, your liming crowd ends up being self-employed people like yourself, who understand that numerous phone calls over a period of weeks will have to do before you can 'buss' an actual, face-to-face lime. That, or just lime with the friends who completely get your lifestyle now. See…a plus side to your new lifestyle is that it opens you to new social circles, and you get to gain experiences you may not have had otherwise.
Which brings me to…
Finding time to date
Just this weekend at Outlish's writer's workshop, we were talking about whether Trinis date or we just track and deal people in one jump. But I digress a bit.
When you're a startup entrepreneur, you don't have much time or money for a social life, and if you do…it's because your idea of a bess lime is two doubles with slight pepper, a red Solo, and ole talking with your favourite doubles man. Seriously though, you're so busy, you procrastinate about running errands and don't have time to meet people, far less shower them with tonnes of affection.
I recently met a guy who's pretty cool, and who I want to climb like a tree (got that line from "Bridesmaids", which I have not seen as yet…for obvious reasons). I won't go much into saying nice things about him here, since he may be reading this, and may feel too nice (*snickers*).
Both of us run our own business, and it took us a month to actually meet up to lime, in between phone calls and BBMs, because if he wasn't busy, I was, and vice versa. And as romantic as it may seem to throw away your responsibilities and spend time with someone who tickles your fancy, you'll feel like a real ass afterwards, if you're late with meeting client deadlines or lose money, all because you thought with your pheromones and not your moneymones. Yes I made that word up. Sometimes you have to choose what's more important to you at a particular point of your life, or be ready to 'drag out' getting to know someone.
For the self-employed person who already has that significant other, they have it a bit harder. Why? Because they have someone who has the right to feel neglected, and complain about it. Now, you'll say your boyfriend or girlfriend needs to understand your situation, and you're right. However, you also have to understand how other people feel. They need attention too, even if that means taking an hour out of your schedule to watch the newest episode of "Thundercats" with them.
Couples who make it work well are those who understand the sacrifices that running a startup requires, get what makes each other tick, maintain honest, open communication about what to expect and how to resolve issues, and strike a balance between spending quality time together and working on the business. If the other person isn't as busy, it might work well for him/her to find a hobby to occupy his/her time, or…having more time to spare may work in the relationship's favour, depending on the couple's dynamic.
Financial instability = Relationship red flag
Now, before I dealt with spending time together. But what about spending money? It's no secret that many women look for a man who's 'making level paper', and that men love a woman who's also financially well endowed. So what happens when you have no money to throw around really? Is that a disadvantage when getting into a serious relationship? Is you having limited, financial resources a deal breaker for the other person? Do you have to explain to the person that being an entrepreneur does not automatically render you rich, or should they know that already? And even if your significant other doesn't have an issue with your financial instability, will their family make it a problem and pressure them to be with someone who has 'a real job'?
According to one of my friends, Andre, who runs his own business and whose girlfriend works side by side with him, "a serious relationship can be sustained provided that there is open, and, most importantly, honest communication about the financial situations that both parties will inevitably face".
What does that mean? From the outset, once you and this person agree to be in a serious relationship, you've got to have the money talk, because Lord knows a simple irritation about the fact that your man can't always take you for a fancy dinner or your girlfriend can't buy you the latest video game will turn into a bigger argument, if you get married and can't afford to buy a house, because he or she is just not at the level to take on such a large purchase.
Bank and Embassy jitters
My older brother always gives me a grand lecture any time I have to do something major, like go to the bank, apply for a visa, or do anything that requires an analysis of my financial affairs. "You have to make sure all your business in order Karel". "Yuh tail happy Karel". I hear it all, God bless his soul. But he's right. Being self employed, though many think it should be lauded, actually puts more pressure on you when you need to get a loan from the bank or go for your visa. Sometimes you feel punished for being self employed.
So when you employed folks want to get jealous because we self-employed folk have freedom to determine our work hours, or snore while you're inhaling the blackest, nastiest exhaust on the highway at six in the morning, remember how much easier your grilling is at the hands of a teller who can easily identify who your massa is, and where your manna comes from.
You smile to chase stress away
What some people don't realise is that because they see you on Facebook every day liking their status, or smiling when they see you sauntering shopping-bag-less in the mall, it doesn't mean that everything is all peachy.
You've just learnt that smiling keeps you sane, and you comfort yourself that despite the stress and the many projects you have to manage within the limitation called time, you have a pretty fulfilling life.
At the same time, when family and friends keep calling or messaging to ask you how you're making out, sometimes one call, text, BBM, or poke of the head in your room is enough. Constant questions about how you're making out, when you need to be isolated to actually 'make out', sometimes make you go a bit crazier, annoys the hell out of you and adds to the frustration. That doesn't mean we don't appreciate the concern, because yuh know if yuh doh call, we'll be cussin' about how yuh doh care under our breath.
See, working for yourself is truly freeing for your soul, but it can place a noose around your neck, when you want to 'have a life'. The minute you decide to be your own boss, or try to be your own boss in the face of client demands, you throw away all your suits in overzealousness, only to have to buy new ones (if you're like me), and see the silver lining in everything. But then, when reality sets in, you realise that there is a trade-off that you make, which makes the term 'work-life balance' even more real for you, because there's no 8 to 4 clock or weekend to help you separate work time from personal time, or no sure pot of gold to grin about. From building your business to building your life, entrepreneurship isn't an easy path to walk.