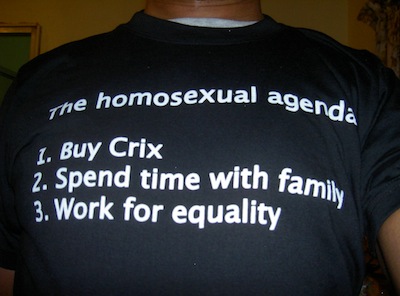 Gay Sub-Culture in T&T: The Social Network
|
When you discuss the homosexual community in Trinidad, you are instantly bombarded by the religious mindset of the wider, Trinidadian culture. Some people automatically assume that the LGBT (Lesbian, Gay, Bisexual and Transgender) community is full of immorality, promiscuity, sin, parties, drug users, AIDS and STD carriers, and criminals.
But what is the LGBT community really like? What makes up this subgroup of our society? Are they really as nefarious, as is portrayed by those on the religious high ground? I took a walk on the wild side to see what the LGBT community was really all about, and it was an eye opener.

The LGBT community – like the wider society – has its own party and club scene. However, in this community the party/club scene is very fluid, with clubs opening and closing with alarming regularity. Why is this?
Well, as I learnt, this fluidity is not the result of poor business decisions, or a poor turnout from patrons. Actually, there's the fear that once a club becomes too well known, as a 'gay club', it may inevitably become the target of attacks from homophobes, and may put patrons at risk of physical harm, as they leave the establishment. Though some clubs last longer than others, the regularity with which the club scene in the LGBT community changes places and spaces is surprising. This, however, doesn't seem to deter the mass of individuals who flock to the various clubs every weekend to express themselves and to mingle with others of a similar persuasion in safe places where they are not judged by the wider society.
The LGBT community also has its share of parties, promoted and hosted by various groups. One of the largest promoters is a group called D'Sisterhood, which spoke to me about their activities. D'Sisterhood was started in 2001 by two men who saw the need for a support group for persons who had been thrown out of their homes by their family for being gay. They started by taking in those who needed help, giving them a place to live, and helping them to find jobs. They helped them with résumé writing, and filling out job applications. They eventually broadened their mission to create a sense of community among homosexuals of Trinidad and Tobago.
Two years later, in 2003, they threw their first party.
Initially meant as an anniversary party for the couple, it soon turned into a full-fledged bash, as there was a great need for parties, for the community, at the time. Since then, the group has promoted numerous parties – which also feature mainstream, local artistes – and has spearheaded the "Gay Pride" celebrations for the last five years. It also host events such as "Red Day" – an expo and fair for LGBT business people of Trinidad, the "Red Ribbon Ball" – an event that raises awareness and funds for AIDS, and workshops for members of the community, in addition to partnering with Howard University for the Caribbean Sexuality Survey.
Beyond the parties and the clubbing, there is a wider network meant to provide emotional support and advocacy. Support groups – whether physical or digital (e.g. Facebook groups) – are especially important to members of the community, as they provide a safe environment in which they can express themselves and discuss the issues that are unique to this subgroup – especially where it pertains to discrimination, prejudice and violence.
One such group is the Women's Caucus, which provides gay women with a forum to chat and express themselves outside of the pulsating thrum of the party scene. It was formed to unify these women throughout Trinidad, and aims to help women of the LGBT community to know that they are not alone in their struggles. The Women's Caucus also hosts social gatherings, using proceeds to aid the needy within the community.
New to the scene is a small, youth-driven, support group named The Support Society of Trinidad and Tobago. Founded upon the principles that all individuals deserve unbiased and objective support for their issues, this group aims to provide counselling, referral, outreach, education and fund raising support to the general population but with unprejudiced access to the LGBT community. The group hosts workshops on safe sex practices, STD issues and AIDS, and offers counselling and referral services. It also provides support services for sex workers. The Support Society also hosts an annual fundraising event in aid of related NGO's such as the Rape Crisis Society and The Trinidad and Tobago Association for Mental Health.
On the social networking front, there is one group that stands out within the community. It brings together people of all persuasions within the community under one banner. This group is known as Blue Rave and is primarily a Facebook network. Though most of the group's interaction is online, its reach extends as far away as the US, the Netherlands and many other Caribbean islands. Pushing thought-provoking discussions, for which no topic is taboo, Blue Rave is also a great way for members to find services and products within the network.
While most of the groups within this subculture of society are private, restricted and 'closeted', there is one group that forges a path away from that 'closeted' status – generating public awareness about the needs and issues of the community. This group of brave and motivated individuals is called CAISO, which stands for the Coalition Advocating for Inclusion of Sexual Orientation.
CAISO includes groups from within the LGBT community as well as like-minded individuals who saw the need for change. The group was formed in 2009 in response to the Cabinet announcement on the Gender Policy, which does not cater for or consider gay persons. Apart from having a strong web presence, the group can be seen on television and in the print media, and have also appeared on interviews on radio.
CAISO is actively and openly challenging the Government on issues of gender policy and sexual orientation, having sent a brief entitled "6 in 6", which highlights six steps they would like to see implemented for the benefit of the LGBT community, to the PNM, and the People's Partnership. These steps address issues such as equal opportunity, crime, homelessness, gender policy and safety in schools.
While it's obvious that the gay community in Trinidad is growing, stereotypes still exist, especially the negative ones. Like straight people, gay people don't just 'get their freak on', and, especially since they face way more stigma than other groups, creating their own support systems and lobbying for inclusion in national policies is their attempt to decrease these very stereotypes, and, in some cases, the violence they may face.
We all may not agree on what we consider to be socially or morally acceptable where sexuality is concerned, but, as I've learnt, everyone's lifestyle is different, and understanding the various subcultures in our society can help us to look beyond labels, and better understand the human experience.
Image credit: gspott.wordpress.com
Check out the rest of this week's issue (18/07/11; Issue 66):
Look out for a new issue of Outlish.com every Monday!