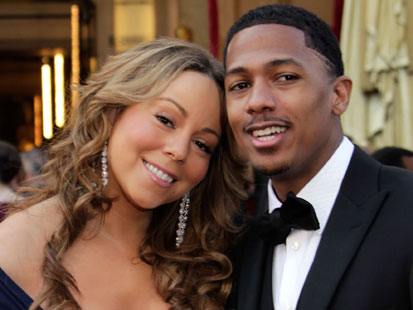 Dating Older Women: A Bed of Roses or Thorns?
|
So you just broke up with your chick, who is about your age (give or take two or three years), because she was a bit difficult to deal with. During an episode of "Cougar Town" you have a eureka moment, and you are now convinced that an older woman would be easier to date; after all, age is just a number, right? WRONG!
Age is just a number to the person who has more to benefit from dating a younger or older person.

Now, to set the record straight, when I say older, I'm not talking about anyone's granny. I'm talking about just before a woman hits 'cougarville', so if the guy is 23 to 28 years old, she is 35 to 40, or just a bit older.
The pros of dating an older women are endless. They're excited that you think they're still 'hot', and are more than willing to show you all of their tricks.
Ask a random fella to list the pros of dating an older woman vs. a young woman, and you'll probably hear things like "older women more mature", "they handle conflict a lot better", or "they value dating a younger man, so they treat you better". According to my friend Jack*, who dated an older woman for a number of years, and is now seeing someone his age (28 or thereabouts), older women seem to be able to articulate their feelings better than younger women, and don't leave us men to figure them out. This goes a 'looong' way when you're in a relationship. Then there's… "older women are more financially stable and are independent, so you don't have to provide for them or support them as much as you'd have to help a younger woman, who's in school or so".
Sounds like being with an older chick is de real scene eh. I'll admit that I used to have this sort of outlook too (minus the 'provide' part), and after chatting with my elder sister about her love life, I've concluded that older women seem more comfortable with themselves, and being alone. Even if they really don't want to be alone and are bordering on desperation – once they are comfortable with themselves – they tend to be less clingy and easier to get along with (I can hear the young girls starting to disagree already).
This is probably why it's easier to have a casual relationship with an older woman as well. Younger women tend to have more hang ups about being someone's Saturday night back-up plan. Even if they have nothing else to do, they will stay home and 'suck salt' just to prove a point. How that makes sense, is beyond me!
Still, even though older women can also be a bit volatile – because their biological clock is starting to tick its last seconds – they don't seem to be into all this fighting and bickering. If it's a casual relationship (or even serious), and they're not having fun anymore – they'll leave, or at least know that it's time to start moving on. I also know a few younger women who will leave 'sour' relationships, just as easily. Now, this may not always be the case, because I've heard a few stories where this is actually the cue for women (young and old) to start trying to make things more serious (or find creative ways of making men stay ).
However, most older women have been around long enough to know what's practical. They tend to have been disillusioned by previous relationships, so they know that looking for a flawless man is pointless and unrealistic. They also know that trying to change a man is a mission to insanity and frustration. He won't suddenly stop 'sleeping around' or living like a pig, leaving his 'dutty' draws on the floor.
Here's the thing though, for a younger man, dating an older woman has the same challenges. They're 'big, hardback women'. They're set in their ways too, so it's a take it or leave it kind of situation – unless they're really desperate and will do anything to keep you.
When you're younger, you tend to resist change. You only change when you're 'good and ready', or when a situation causes you to look at things differently. Maybe this is why young couples fight so much? Still, I think it's easier to find a 'ride or die' chick, when she's young, and before she becomes disillusioned, because at that stage she's more inclined to try to work through tough times.
Here's another question. Is the older woman's approach of live and let live actually allowing the younger male to develop? As a male, I know that if I want the relationship to work, even though I'm resisting the changes a younger woman is demanding, I probably will end up trying it. Therefore, without the younger woman as a catalyst, how will we figure out if our way is the best way 100% of the time?
Women are women, regardless of their age, so there will always be a few things about them that irritate us men. Still, is dating an older woman really a bed of roses, or is it a bed of roses with a thorn waiting to prick you when you least expect it? What's better? Being with someone who may accept whatever you do, or someone who will push (code for nag or irritate) you to operate outside of your comfort zone? Being with an older woman isn't always easy, because there are a whole different set of issues that matter to them, and, sometimes, age doesn't always make the wine taste better.
Look out for a new issue of Outlish.com every Monday.