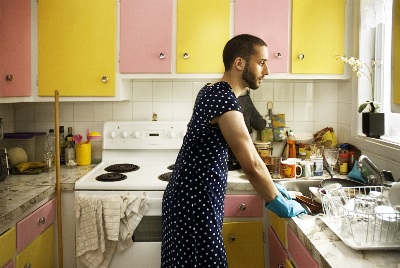 CXC in Life Skills: The Missing Link?
|
"Go in your book!" I cannot tell you the precise number of times my mother hurled this line at me. And it seemed as if the better a student you were, the more frequently this admonition came.
I'm sure several of you have been on the listening end of its various sister lines as well: "Come, bring your book let me see what you did today." "It will always have time for boys, get in yuh book." Add, "What you mean you don't have homework?" The last question was followed by that bewildered expression that let you know that it was now incumbent upon you to crack open your West Indian Reader.
On one hand, I believe that parents are justified in wanting their children to take education seriously; the Mighty Sparrow, sage that he is, said that this world doesn't really have too much room for uneducated, little children. Furthermore, in a time riddled with drug abuse, crime, sexually transmitted diseases and babies making babies, pointing one's child to a book seems like the deterrent that has no negative implications.

For too long, however, many parents have been "pushing book" to the exclusion of other critical life skills. In parents' eagerness for their children to live a better life than they did, many in my generation have been forced to teach themselves the lessons, which cannot be learned from a textbook.
I marvel at the infrequency with which parents discussed topics like choosing a good companion. Granted, many of us were probably warned about that which would not be tolerated. But an irregular conversation that begins with "yuh better doh bring home so and so" is hardly the kind of holistic approach for which I am advocating. With few conversations about the qualities to look for in a mate, but persistent cries of "doh study no man now", we are left to wonder how many of us learned about successful relationships at all.
This, however, does not stop many a mother from now looking at her 30-year-old daughter with curious disdain, questioning why she has yet to wed and produce some grandchildren. In fact, if I didn't know better, I'd think that some parents expected their daughters to do schoolwork around the clock until the age of 25, at which time a gainfully employed, fiscally intelligent, and otherwise mother-in-law-approved gentleman – with all his teeth – would appear at the door, presenting himself as a willing husband.
Many ladies, being raised in families lacking any living example of the roles of a companion, must resort to trial and error. The results are often disastrous – young women, fumbling around from relationship to relationship, accepting shoddy treatment from persons undeserving of them, while onlookers lament, "But she too bright for that, man". We can't really be surprised. After all, there has been greater emphasis on drowning teenage girls in Physics and Add Maths lessons than there has been on teaching them their self-worth and fostering in them a sense of personhood independent of nine "ones" in CXC. This is saying nothing of the youngsters who did not regularly interact with members of the opposite sex, only to arrive on UWI's campus and run around like wild banshees. I've heard the stories and I'm sure you have also.
In the same vein, when one of my school friends is asked why she cannot cook, she calmly explains that she was often chased from the kitchen, and told to go learn her work. Not one to disobey, she did exactly that. While I can certainly fend for myself, if you were to put a bowl of flour in front of me and tell me to make some bread, you would receive a blank stare in return. Likewise, where parents did not engage their young sons in demonstrations of how to wash clothes or do anything beyond boil an egg, it is amusing when they are now labelled "good for nothing", when they prove incapable of doing so. Their situation is made worse by the fact that professional women do not have the time to take on the extent of domestic responsibilities that their mothers did.
We are thus left with young women questioning why some 'big, hard-back men' do not know the first move to make with a pair of dirty underwear, and young men wondering why their wives and girlfriends can't be more like their mothers who constantly picked up after them. As far as I see it, if both genders were balancing academics with learning about some basic skills, neither sex would be dependent on the other to accomplish that which we deem a man or woman's job.
Now, I have nothing against self-teaching. Certainly, where our parents fell short, we bear the onus of bettering ourselves. We can learn to knead flour and make bread (or buy a bread machine), discern the type of person who fits our definition of a good spouse, and understand how to keep a home clean. I also know that many of our parents saw education as the only way to make our lives less stressful than their own. I understand that. And if I have children, they too will be getting "the eye" when they tell me they don't have homework. But my fervent hope is that the coming generation of mothers and fathers, and those of my generation, trade in one-dimensional parenting for a more balanced approach. Perhaps it will spare more of our daughters from heartache, more of our sons from hunger and produce children who are successes in every sense of the word.
Check out the rest of this week's issue (08/08/11; Issue 69):
Look out for a new issue of Outlish every Monday!
Stalk us on Facebook at facebook.com/outlishmagazine