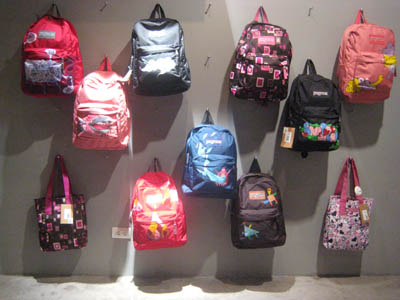 Compre vs. Prestige: Did the Type of Secondary School You attended Matter?
|
"You went a Compre, serious? But yuh doh sound like yuh went ah Compre. And well, yuh so calm." That's usually the response I get from folks when they find out I attended a junior secondary and Senior Comprehensive school.
I'll admit firsthand that the stereotype that is usually held of a Compre – the indiscipline, the use of illicit drugs and promiscuity kids are somewhat true. Having to deal with the stigma that was attached to that Compre uniform I wore was equally unforgiving. The negative perceptions that came with attending a Compre school were endless and hard to break.
Not everyone who attended a Compre ended up pregnant got kicked out, or dropped out of school.
Not everyone who attended a Compre ended up pregnant got kicked out, or dropped out of school. We all weren't foul mouthed and disrespectful either. And what teenage girl isn't boy crazy? There were some students who studied hard, and attended the same universities as their prestige counterparts and now hold well-paying jobs; some of us even own businesses.
How do I know? I'm one of those kids.
I'm proud of the Compre school I attended – Pleasantville Junior and Senior Comprehensive. I had great teachers, especially those who saw the potential in me that I didn't see in myself.
My passion for writing was nurtured by my English teachers, who strongly encouraged me to keep writing. They were ones who have helped to shape the well-rounded individual I am today.
It took me a while to realise and believe that I could be whatever I wanted to be, and that the choice was ultimately up to me to work at it and make it happen.
You see…from the time I read my result slip on Common Entrance day, the feared that gripped me wasn't that I was going to attend a Junior Sec and not my first choice of school.  The real fear that entered my mind was that I wasn't good enough, and that somehow I had failed.
I thought maybe I wasn't smart enough, even though I was a straight A student. Maybe just maybe I thought, I wasn't good enough.
It affects you psychologically, as a 10/11/12-year-old child, writing your first major exam. You're weighed down by high expectations and academic pressure. You're made to believe by your peers, and even some teachers that if you didn't attend one of the more prestigious schools, then you weren't smart and that you couldn't dream big.
Let's just say I'm grateful for a supportive family, who rejected any sort of self pity on my part.
So…years later…has attending a junior and senior comprehensive school mattered?
So…years later…has attending a junior and senior comprehensive school mattered?  It has mattered for those of us who attended those schools and persevered through all the humiliation we were made to feel because of where we were being educated. Through the negativity, through all the perceptions of being underachievers, we made it. Yes the stigma still does exist, and yes there are those of us who feel ashamed to even admit that we attended a Junior Sec or Compre for feared of being dubbed – not smart. But my thoughts on this are, so what if I attended a Compre?
One of the biggest lessons I learnt after joining the world of work, at quite a young age, was that it didn't matter what school you attended, because once you were qualified for your job, your work ethic spoke volumes.
Your employer doesn't care if you attended a prestige school or not. Company X and Mr. Manager Y cares about your ability to get the tasks  done as effectively and efficiently in the  timeliest manner.
At school, I was taught the importance of teamwork and working hard. I learnt about having self respect from the pep talks we received from our teachers who genuinely cared about their students well being. Of course, your co-workers all come from different work and school backgrounds, but nobody really cares where you went to school (okay, some do, but does that get in the way of performance?). It's all about your capabilities and your ability to deliver results.
The opportunity to have a well-paying job allows you to be independent and financially stable. The bank, stores or landlord never asks which school you attended, when you purchase or make an application to them.
I'll admit that though I didn't attend a prestige school, I've always admired their tightly wound network – their alumni.
I'll admit that though I didn't attend a prestige school, I've always admired their tightly wound network – their alumni. There is strength in numbers, and it is evident in their alumni. Their camaraderie and school spirit is strong; it's almost like a sister/brotherhood. They support each other no matter what, because they all attended the same school. To be quite honest, I wish my alma mater had such a powerful network. It really is a great thing.
Still. Attending a Compre made me a versatile person. I would never trade those Intercol football days, or any of our school bazaars for anything.
Attending a co-ed also allowed me to be able to relate with the opposite sex, helped with my awkwardness, and allowed me to grow confident. But more importantly, attending a Compre didn't stop my personal growth. I thrived and excelled. I didn't give up just because people didn't expect much from a Compre student.
Through it all there are those of us Compre kids who achieved. We work side by side with 'prestige school' alumni, holding esteemed positions. We're entrepreneurs. We're law abiding citizens who contribute to our communities. It's not about what school you attended, because a school doesn't define who you are.
While some of us may walk around feeling slighted by the masses about how we were treated years ago because of where we were educated, I don't, because I didn't allow negativity to stop me.  If anything, it was my fuel to push harder. What really matters is that you work hard, try your best and really take the time to figure out what you're good at. Some persons may not be academically inclined, but that doesn't mean you can't be a success. So when asked what school I attended, I politely smile and respond, "A Compre".
Image credit: brinknotes.org
Check out the rest of this week's issue (16/1/12; Issue 87):